One of the neat things about well-built houses is that they often withstand the test of time. Aside from some natural wear and tear, deterioration, and settling, the basic structure and architecture remain.
This allows us to take a peek back into the architecture and design of previous generations. However, just because you own an old home, doesn't mean it has to look like an antique showroom.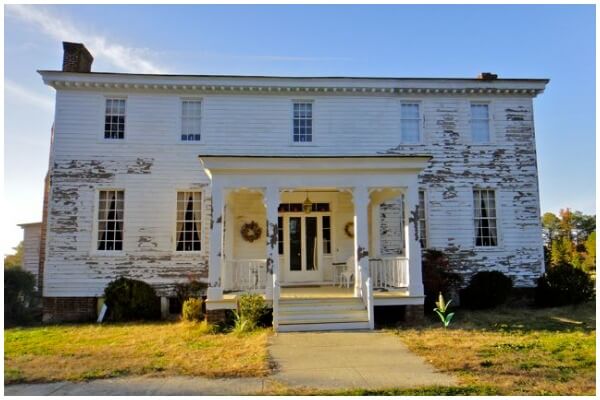 There's something to be said for breathing new life into an old house with a few modern renovations and upgrades. Here are some to consider:
Restore and Refinish Old Treasures
You don't have to gut an old house. Sometimes, a few minor improvements make a world of difference. Take old hardwood floors, for example. There's no reason to rip them out and install new hardwoods when you can just sand down and refinish them.
And if you have an existing fireplace that's no longer functional, you don't have to seal it up or replace it. Adding a fireplace insert is a great way to restore it on a budget – and make it look more modern in the process.
Open Up the Floor Plan
One of the major differences between older homes and today's newly-built homes is the floor plan. Traditionally, residential home layouts have been very segmented and compartmentalized.
Each room had a purpose and walls and doors were used to separate one from the other. While this can be nice in some instances, it creates a "choppy" feel that doesn't necessarily mesh with today's modern life. Today's modern homes tend to opt for a more open feel with multi-use rooms and fewer spatial separation.
Thankfully, it's fairly easy to open up a floor plan. Most interior walls are non-load bearing walls, which means they can be easily removed without affecting the integrity of the house. Consider removing walls between the kitchen, living, and dining areas.
Also Read: Tiny Bathroom Ideas for Small House [Birdview Gallery]
Replace Minor Fixtures
You can instantly give an older home a fresh look by replacing minor fixtures with more modern options. This includes light switches and plates, cabinet hardware, outlets and outlet covers, door handles, register covers and vents, and indoor and outdoor light fixtures. (The good news is that almost anyone can perform these upgrades on their own, making these very cost-effective upgrades.)
Apply Fresh Paint
Don't underestimate the power of slapping on some fresh paint on walls, doors, and trim. Depending on the age of your home, it's possible that it has lots of dark colors, wallpaper, or other wall coverings that make it scream "old" and "dated." By painting the entire interior of your house in the same white or neutral color, you can instantly make it appear fresh and new. (Again, this is a project you can do yourself. However, it's also something you can hire out fairly easily.)
Give the Kitchen a Major Facelift
There are certain rooms in the home where you can get away with just slapping on some paint and removing a couple of dated pieces. The kitchen, however, is not one of them. If you want your kitchen to look fresh and new, you need to give it a major facelift.
The kitchen is probably the most used room in your house. Thus, it makes sense to put your time and money here. We recommend replacing the cabinets, countertops, appliances, backsplash, and hardware. This will instantly give your home an updated look.
Decorate and Design With a Purpose
When it comes to decorating your home, the finishes you choose will have a major impact on the overall look and feel of the house. Just make sure you have a plan!
"I'm all about getting back to the basics, making sure to incorporate products that feel 'real'—I have a no-plastic policy," architectural historian and designer Betsy Sweeny says. "Synthesize historic elements with high-quality pieces that maintain the same level of craftsmanship as the original house."
High-quality doesn't have to mean "outrageously expensive." Remember that less is usually more. Keep it simple and slowly and intentionally add the right pieces over time.
Give Your Old Home New Life
Did this list of modern renovations and upgrades give you some ideas? Pick out a couple that will work for your property and begin modernizing your home for a fresh and contemporary look.