Your custom home is one of the largest and most personal investments you'll make. Building your dream house can be a long complex process, however, having the right project builder to guide you through it can make it fairly easy. A competent builder who understands your idea can help you bring your dream house concept to fruition.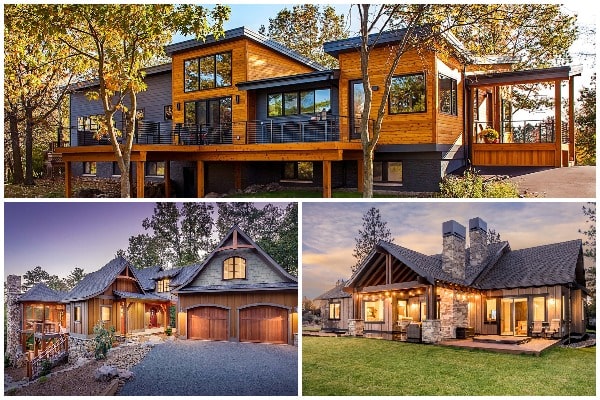 Choose an Experienced Builder
When choosing your custom home builder their experience can determine the quality of the home they'll build you. Builders that have honed their craft over the years, have quality workmanship, and know how to be efficient. Choosing well-experienced builders like Excel Builders who know the industry, can help you navigate the ups and downs of the home building market with their strong relationships and connections with suppliers and tradespeople.
Experienced builders bring a comprehensive skill set and specialized knowledge to your custom home's construction process. These builders know how to manage costs, prioritize client communication and ensure your custom home is structurally sound and code-compliant. If your home builder's team is also as experienced, you benefit from the satisfactory results of a well-built and enduring home.
Consider Their Response Time and Method
Open and transparent communication during the construction of your house is how custom home building works best. Finding a constructor who has an open communication channel, is available to answer your questions, and can address your concerns throughout your home-building process can help you achieve your dream house's concept. You may want to know the platform your builder communicates best in because different companies have their preferred platform for communication.
To achieve the vision you have for your custom home, it would be best to choose a builder who will continuously involve you in the planning and design of your building. A constructor who checks in with you regularly during the building process can better understand how to execute your ideas. Having transparent communication with your constructor can help you manage your expectations regarding timelines, budget considerations, and any unforeseen circumstances that may arise. 
Review Their Website and Portfolio
Checking up on your desired constructor's website can assist you to know their capabilities and help you choose the right custom builder for your home. On their website, you may find their portfolio unveiling their design styles, craftsmanship, and overall work quality.  Quality builders may include information about their certifications, and experience on their websites to help you assess their expertise.
You get to read through the outlines of the extent of your builder's customization options and assess whether they can bring your unique home ideas to life. If you are confused about your home's vision, you may even be lucky enough to come across resources such as informative blog posts and educational materials on their website to help you settle on a unique home idea. Thoroughly reviewing your builder's website empowers you to make an informed decision.
Also Read: How Can Custom Home Builders Help
Check Their Licensing, Bonding, and Insurance
Checking the licensing of your builder can help you verify that they are qualified and have the necessary skills to handle your custom project. Builders who are bonded provide you with the assurance that they can compensate you if they fail to fulfill their contractual obligations due to unforeseen circumstances and are unable to complete your home project as agreed.
You should also be keen to know about your builder's insurance coverage. Choosing a builder with proper insurance will safeguard you from any potential legal and financial liability in case of accidents, property damage, or injuries while they are building your house. Builders with these contractor credentials show that they are reliable and can be dedicated to your home's successful construction.
Ask Your Community for Recommendations and Insights
Your community members can provide you with honest opinions on some great custom home builders. Locals may be able to provide you with unbiased recommendations based on their personal experiences to help you pick good builders. Viewing the homes of your friends, neighbors, and acquaintances can give you a tangible idea of their preferred builders' craftsmanship and style.
Builders who have a strong reputation within your local community are more likely to prioritize your satisfaction. Asking around can guide you to builders who align with your needs and give you peace of mind that you are making an informed choice based on real experiences within your community.
Review Your Builder's Standard Contract Thoroughly
Contracts are like the blueprint for your home-building project and help ensure everyone is on the same page to avoid confusion down the line. Reviewing your builder's contract empowers you with knowledge about your project's details and helps them understand your expectations. It helps you have confidence that your builder can meet your custom home needs.
A contract can help you understand the scope of work to help you ascertain that your builder can meet your customization requirements. You also get to understand the payment schedule so you can budget accordingly. Going through your builder's contract fosters open communication with your contractor in case you have any questions or concerns.
Prioritize Warranty and After-Sales Support
Your new custom home is a substantial investment that should come with a warranty just like any other major purchase. A warranty ensures that your home is protected against defects or issues that may arise shortly after your building is complete. Builders who offer warranties hint at their ability to build satisfactory homes.
Contracting a builder with a warranty will give you the peace of mind that in case you experience a construction-related issue, your builder will rectify it without charging you. Strong warranty terms can be a sign that your builder will build your home right to minimize the chances of issues arising later.

Endnote
Building a custom home is a process that requires you to be involved and builders progress every step of the way. Choosing a reputable home builder can help you relax knowing that your project will go as smoothly as possible. The quality of your custom home heavily relies on your builder's experience and the subcontractors they choose to build your house.