The real estate industry is one of the most active ones out there. If you're a real estate agent, then there's a lot to do with your work. It is not a simple matter of buying and selling houses. There are many elements, laws, client requirements, and documents to deal with.
Apart from that, you also have to work on your marketing. Without this, you won't be able to get the most out of your efforts. Whether you operate on a small local level or have multiple agencies in different areas, you need to focus on your online marketing. This will help you get the right audience, generate leads, and close more deals. Here are a few online marketing tips to get you started.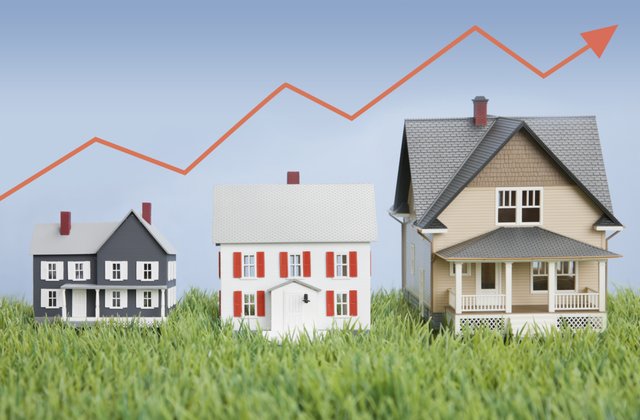 Create attractive marketing collateral
The first thing you should do is to create attractive marketing campaigns. Make a plan which covers your website, email campaigns, as well as social media. Then, use the real estate templates on PosterMyWall to make the marketing collateral for these mediums. 
These templates will make the whole process simple for you. You'll just have to put in the relevant details and customize the logos and color schemes according to your requirements.
Join the right forums
You can really benefit if you join the best online forums and groups for the real estate industry. These can be specifically for businesses, certain areas, or for closing deals. These will help you build your network and get in touch with a wide range of customers.
These forums will also help you learn about any changes or new listings in your area. You can discuss trends and make marketing plans based on the information you find in these forums as well. So, these groups are not only good for marketing, but also for knowledge enhancement.
Build a good website
While this may be obvious, many real estate businesses overlook the need for a good website. This website should be user-friendly and pleasant to look at. It should also showcase the services you offer and the areas in which you operate.
Make sure you have high-quality images up on your website, and have your contact information as well. In addition, you can add a carousel with your priority listings on the landing page, so that people can see right away what you have to offer. You can also highlight your top agents, and mention what they specialize in.
Work on your listings
Your listings should be displayed in an appealing manner. Whether they are on your website, a third-party real estate listings page, or your social media platforms, they need to attract customers.
The first thing you need to do is display all the information about your listing clearly. Then, make sure you have excellent images up for display. Also update these listings as they are sold or rented. Add new listings as you get them, and discuss with your clients the pricing for their campaigns.
Focus on video marketing
Video marketing has been a major hallmark of real estate marketing for a few years now. Most agencies now offer video tours of their listings. These cover the amenities and facilities the listings have for clients. They give people something visual to work with, even if they can't make it to an open house or physical tour.
Make sure you have decent equipment and a good production in place to make this video marketing work for you. Display these videos in your office, on your website, and across your social media platforms. Video marketing is the best medium for engagement these days, so also make smaller clips for social media.
Also Read: How to Automatically Translate Videos Online
Utilize social media platforms
Speaking of social media, you need to populate your social media profiles. Make sure all your information there is up to date and is displayed well. In addition, keep posting on these platforms regularly. Interact with comments and reply to messages as well.
All of this will help you keep in touch with your audience, and reach out to more people than with other mediums. Do your research into what platform and posts work best for your target audience, and then make your social media plans accordingly.
Share valuable knowledge
People really appreciate when businesses are interested in giving them valuable knowledge. As a real estate business, you should offer insights into market trends and best-performing areas. You should also offer advice for people looking to buy, sell, or rent homes.
You can offer tips for flipping houses and other such practices. This will make your real estate agency stand out, and get you more customers. Make downloadable guides, create a blog, and also share informative posts on social media.
To sum up, there are many ways you can market your real estate agency online. You can easily adopt these methods, and then you'll be able to maximize your business.