8 Ideas to Enhance Your Curb Appeal by Decorating Your Concrete Driveway
Anytime is a great time to add more curb appeal to your property. To start this exciting procedure, you need to find ways to decorate the first thing people notice about your house – the driveway. If your current gray asphalt or concrete driveway isn't making an excellent first impression on your visitors, consider upgrading the look of your home by installing a new decorative concrete pavement.
Additionally, concrete is far more durable and longer-lasting than asphalt, and it also provides homeowners with a wide range of decorative options. Below you will find eight ideas to enhance the overall appearance of your home while enhancing its value simultaneously.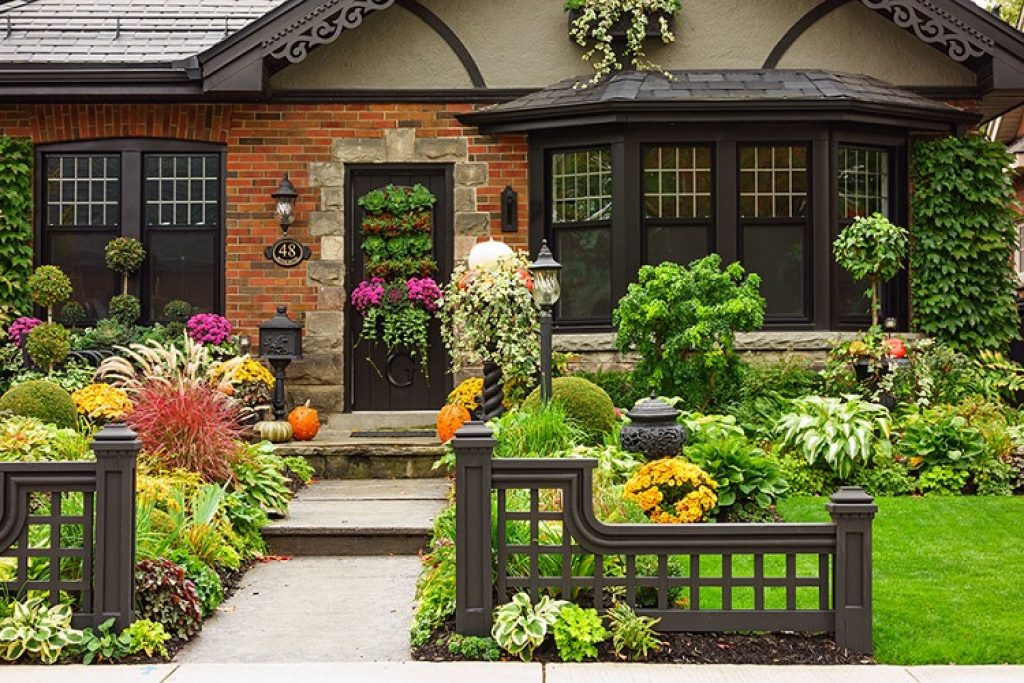 Try Something Unique With Exposed Aggregate Concrete 
A great way to glorify your driveway is by revealing the small, colorful stones hiding under the surface – concrete aggregate. The incomparable natural charm of aggregate concrete is the primary reason behind its growing popularity today. Looking at a driveway furnished this way, visitors scratch their heads and ask the homeowners – how much is exposed aggregate concrete worth? Which makes owners proud and gives them a reason to set the prices of the property at a higher value. 
Furthermore, there are many ways to achieve the exposed aggregate look on your property. Most contractors use a chemical detainer on the surface of the installed concrete slab and then pressure wash or scrub it to reveal hidden stones underneath.
Put a Stamp on It
Using stamps on your concrete driveways is one of the most popular ways to add more appeal to your property. The process includes branding fresh concrete with a custom pattern that imitates brick, flagstone, slate, and other stone-like surfaces. Additionally, stamped concrete driveways provide homeowners with a wide range of design options that other driveway materials don't always have. 
Residents can select from different brick and stone patterns, and it's even possible to personalize the color to complement your property. You can also decorate your driveway with a captivating border, utilizing colors and patterns. 
Try a Textured Look
If you are running low on budget and can't afford to install colored or stamped concrete on your driveway, a simple textured finish can add an artistic look to your property. One of the most effortless ways to decorate plain concrete is to add a broom finish. Know that this creates a curious pattern of elegant lines on the surface to provide it with contrast and texture. 
Contractors can also decorate concrete driveways with spiral designs, using a hand towel and a bit of artistic ability. As mentioned before, another way to give your concrete driveways a unique look is by using an exposed-aggregate look. This marvelous effect is produced by removing the uppermost layer of the freshly placed concrete to reveal the rough aggregate beneath. 
Amplify Your Home's Exterior Design
Even though decorative concrete is supposed to overwhelm, it should never act as a distraction. For ultimate curb appeal and the benefit of high resale value, keep your decorative projects in check with your property's surroundings and color scheme. 
Additionally, your driveway design should also reflect your home's authentic character and architectural design. For instance, concrete full of rich, earth-tone colors and branded to imitate natural stone gives the property a pastoral charm of farmhouse, ranch, and country-style homes. On the other hand, for modern home designs, homeowners can use geometric patterns with refined shades of gray. It'll help homeowners to achieve a more contemporary look for their homes. 
Give Your Home a Facelift
If your present driveway is in excellent condition but lacks character, you can give it a striking and lasting makeover without having to start from scratch. One great solution is engraving. Specific tools and equipment are utilized to make patterns and designs into existing driveway concrete. 
You can also try giving your existing driveway a comprehensive facelift by paving it with a concrete layer, usually spread at a viscosity of up to three-quarters of an inch. With stampable pavings, you can utilize the same stamping mats used in traditional stamped concrete to generate patterns and textures that emulate slate, brick, and other similar materials. 
Add or Create a Focal Point
To magnify your driveway's look and give your property the benefit of  distinction, think of creating a spectacular focal point. You can start by engraving new custom designs or opt for dedicated concrete stamps. For instance, you can add patterns like compass roses, medallions, house address numbers, animals, star patterns, or any of your favorite designs to your driveway. 
Your Driveway Is Only a Beginning, So Don't Stop There.
Once you notice what effect a new decorative concrete driveway has on your home's curb appeal, you won't be able to stop there. So, if you are willing to invest some more money and time in enhancing the look of your driveways, plan to replace your front sidewalk along with the entryway. You can utilize concrete in complementary patterns and colors to accomplish this task. Making these few changes will give your home a more attractive look while adding more value to your home. 
Decorate it Naturally
Nature, or in this case plants, is a great way to enhance the look of your driveway while adding more curb appeal to your home. However, try not to pick plants that will overpower your driveway, mainly if you have limited space to work with. For this task, choose perennial plants as they need minimal maintenance throughout the year. 
Once you figure out the type of soil you have, how much sun exposure it gets, and whether you want to add potted plants, you can start making natural changes in your driveway. 
In Conclusion
When homeowners want to add more curb appeal to their homes, the driveways are the perfect place to start. As mentioned earlier, they are the first thing that makes an impression on your home's visitors or potential buyers. 
Therefore it is necessary to fulfill all the needs of your driveways by making them look more appealing. And a perfect way to do that is by utilizing the qualities of aggregate concrete and other mentioned methods in the article. So make sure you give your home the benefit of appeal by making some exciting changes to its outer appearance.