While small house renovations can often be carefully handled without the assistance of a roofing contractor, there are a few roof issues that need expert help. As a result,  you must ensure professional help as early as possible to avoid a little leakage or some damaged shingles.
You must hire the finest professional service in your neighborhood if you want roof repair. You must not only seek an economical roofing business; you need also ensure that the professional can meet your specific requirements.
So the question that arises now is what is the greatest way to discover and employ the leading residential and commercial contractors for roof repair? To be honest, employing excellent contractors is the cornerstone to delivering a positive service. Here are a few things to think about before hiring: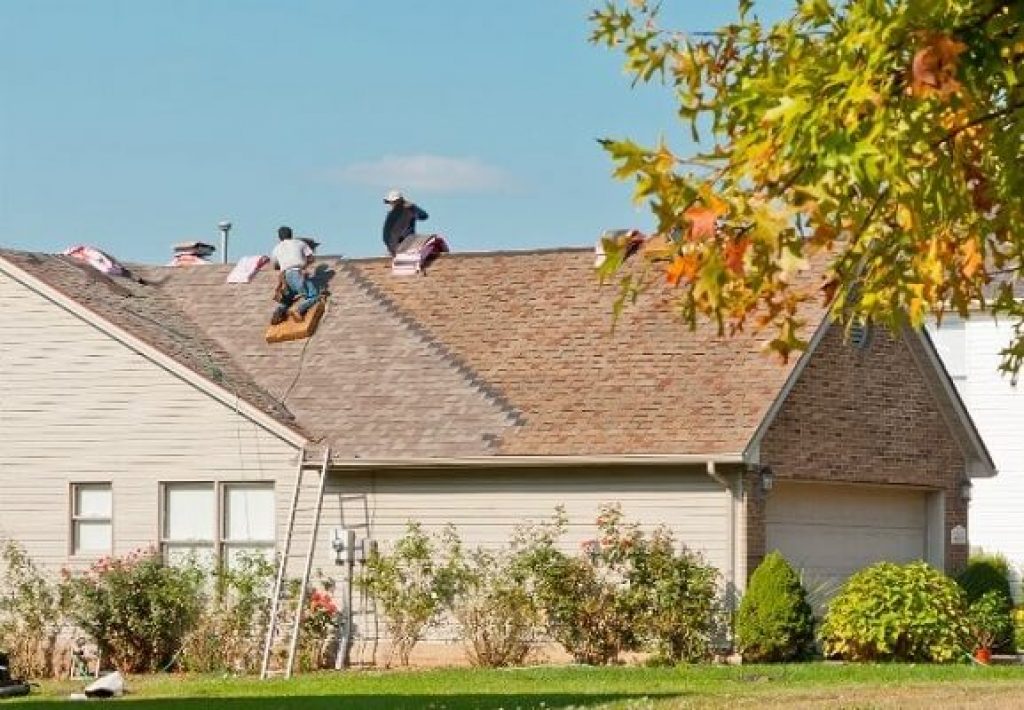 Communication skills 
For a roofing contractor, it is necessarily important to have excellent communication skills. His delivery of service demands him to communicate with the person he is working for. Without effective communication, no worker could satisfy the person for whom he is working.
Communication skills are not only an important part of physical labor but also are necessary for the contractor to land himself a job. Several things can go wrong given the lack of interaction, and that is why you must guarantee that both you and your contractor are communicating effectively.
Unless you both are not on the same page, the contractor will not be able to give a perfect reflection. It is, in fact, the same for all professions. The ideal contractor is somebody who will stay on top of the work and keep you informed while also answering any questions you may have.
Experience
The contractor should have 2-3  years of experience in the field he is working. You should hire a professional roofer to perform the roofing services or replacement. Take a look at the jobs they've performed before.
You can examine their profile to see whether they are the ideal fit for you. In addition, experience is not only important to inspire your clients, but also to gain their trust. Overall judge them based on their communication, craftsmanship, and competence.
Local contractor
One should choose local contractors to get their work done rather than choosing contractors from far-off companies that you do not know about. It is always a good idea to hire local roofing contractors because you can easily access their previous work in your neighborhood, choosing the closest contractors means less chance of risk.
They can readily come in handy in case of any sudden issue, and you can connect with them easily as well. In terms of trust, it is highly beneficial for the client to give preference to the local contractor because you can always contact them and know where to find them for after services.
 Agreement
Before committing to anyone, the client should have a proper agreement signed with the contractor so that his case may emerge stronger in case of mishandling of the valuable items.
In addition, A valid permit is an important consideration while hiring a qualified roofer. Even though many states do not demand these individuals to have a contractor's license, it's still better to hire one that has taken the effort of getting one.
As a result, ensure that the contractor you choose is covered by both liability coverage and employees' compensation security. The former is responsible for just about any non-worker injuries or asset damage done by the employees. The other covers costs in the case of a contractor's illness or injury that prevents them from working.
Warranty of contractor
One should choose to get his or her work done by a person who provides a certain kind of warranty. Warranty in such line-of-services is extremely necessary. Among the most critical factors to remember is whether or not a potential service provider offers a warranty. the finest roofing contractors will provide you with a long-term guarantee.
If any faults occur within the warrantied timeframe, the builder will come to your home to evaluate the rooftop and determine the best approach.
 Cheap or expensive contractor
We're pretty sure that you question yourself about the budget and expense of hiring a contractor should you hire a cheap or expensive contractor? The answer to this question is an easy one. Those who are serious about their house and its roof construction should look for the skills of the contractor.
If he fulfills the requirements and knows about his crafts properly, he must be selected for the work no matter how expensive the contractor is. Your only concern should be the kind of work he does. alternatively, If the contractor is expensive, then there should be some kind of bargain so that negotiations could reach an agreement. Risking the quality of the roof should not be underestimated at any cost.
 Legal files
The person who is hiring a contractor must check their legal documents since at this age and time you can easily get scammed. You don't want unprofessional individuals and companies messing your already messed-up rooftops. Thus, both the contractor and the client should be aware of legal matters and insurance.
Professionalism
Professionalism matters a lot. You must work with and Sign agreements with those contractors who have become professional in their job after years of experience. experience matters more than in the profession of construction because home(or any other residential or commercial building) is a basic requirement for everybody. they therefore must be built with a lot of thought and plan.
From roofs to footpaths, all these things should be designed carefully with a plan. For every part of the work, the right person should be chosen. Otherwise, the whole building would not reflect what was imagined in the beginning.
Conclusion
Your roof demands to be well-maintained throughout the year. It is critical to respond quickly to avoid more devastation. If you don't want to despise your selection, don't be tight-fisted when selecting a skilled roofing contractor.