Are you looking to enhance the look of your living room? Buying a new TV cabinet makes an ideal option to support your TV and add some style to your living room.
However, with so many different options on the market, looking for a cabinet in the right size, color, and material that suits your needs can be an overwhelming process.
Here are four things to consider to ensure that you buy the right TV cabinet for your home.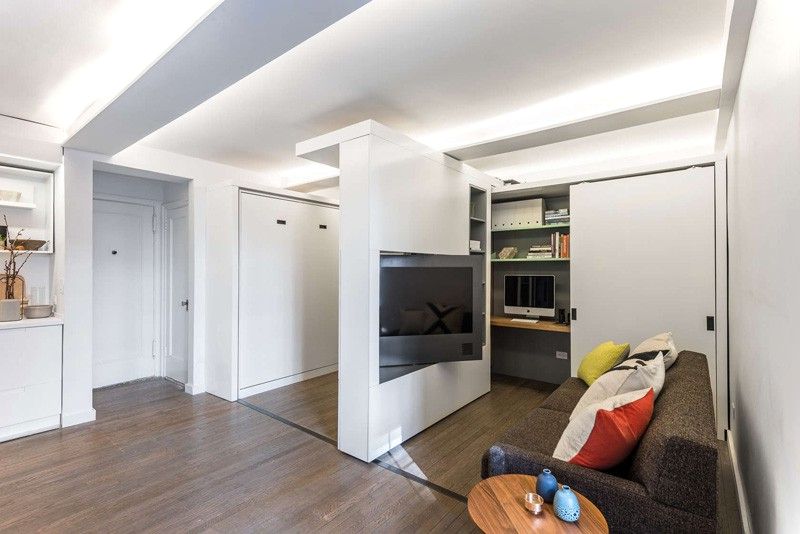 Where it's going to be placed
Make sure you have adequate space in your living room to place a TV cabinet. Most importantly, it needs to be close to an electrical outlet to prevent your cords and cables from running across the floor.
The style and model of your cabinet
There is a broad range of styles and models of TV cabinets that you can choose from on the market. Whether it's for practical or aesthetic purposes, you can choose a TV cabinet with shelves or drawers to provide more storage space, or doors to keep miscellaneous items away from the view.
Also Read: These 20 Clever Under Stairs Ideas Will Make You Want to Rethink Your Home Design!
The material
When you're shopping for a TV cabinet, one of the most important things to consider is the material. Will it look good in your space and match your existing furniture? Is it a durable material that can withstand everyday wear and tear?
Your budget
You may want to decide on a budget before you start shopping for a TV cabinet. Ideally, it's better to spend extra on a higher quality cabinet for more long-lasting usage. In addition, you'll probably need to consider the cost of shipping and assembling (if applicable).
A lot of online retailers sell quality products at affordable prices, but you need to ensure your chosen retailer has enough good reviews before making a purchase. If you're looking for a high-quality TV cabinet at affordable prices, you can rely on Zanui as a trustworthy furniture online retailer in Australia. 
Also Read: Battle of the Screens: NanoCell VS OLED – Which Panel Reigns Supreme?"
Look for Reviews
If you want a good deal on your new TV cabinet but don't want to pay full price, then look for reviews from other customers who have bought similar items before. These can be found on Amazon or elsewhere online.
If there aren't any reviews available at all, then it's best not to buy from that seller because they might be selling their products cheaply just to make a quick profit off them before they sell out completely and there won't be any left in stock!
Find a quality brand
Look for a quality brand of TV cabinets when it comes to buying the perfect TV cabinet online. The best brands have been designing and building furniture since their inception, so they have the experience to make sure the items they sell are well-made, durable and functional. They also have an established reputation in the industry so they know how to build products that will last.
Look at different retailers and see who has the best prices
While we recommend shopping on Amazon because they offer the best prices, there are other great options that offer better deals than Amazon does.
For example, Wayfair offers free shipping on orders over $49 (and free returns if you order something that doesn't work out), while Overstock is another site that offers better prices than Amazon does.
You can also check out websites like Overstock or Wayfair as well as retailers like Home Depot or Ikea to see if they have any discounts on their products at the moment.
Choose Your Color Schemes Wisely
When it comes time to pick out your TV cabinet, don't just opt for the first color scheme that comes to mind. Instead, take a moment to consider what colors would really complement your décor and style preferences best.
For example, if you have a modern home with lots of neutral tones in the interior design, then choosing something bright and colorful may not be right for you at all!
You should also consider whether or not you want something that looks like it belongs in someone else's space instead of yours – like if they have a dark wood flooring or lots of shabby chic furniture in their living room space, maybe choose something more neutral like white or cream instead?
Bottom-Line:
When shopping for a TV cabinet, there are several factors you need to take into consideration such as the material, budget, color scheme, and more.
We hope this guide has been helpful in narrowing down your search for the perfect TV cabinet!