If someone wants a lovely home, they can have one even if they are pinching pennies. There are plenty of things you can do to make your home stylish and welcoming, even if you're watching your budget.
Cleaning and organizing your home are the first step, and this is true no matter where or how you live. Just doing those two things will significantly raise the standard of your room. Next comes the fun part: coming up with fresh interior design concepts.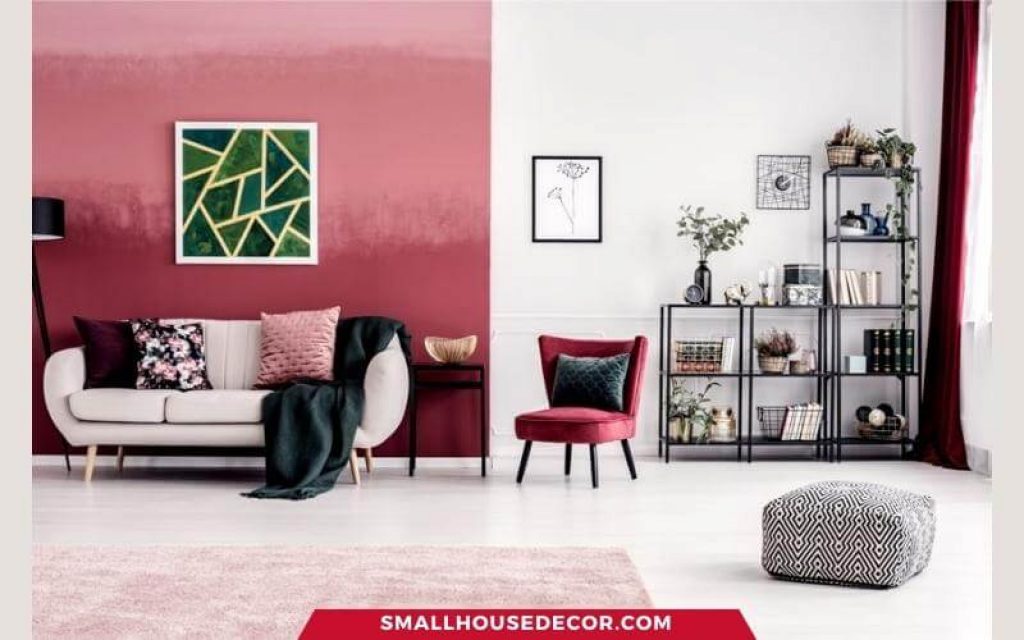 Statement Wall 
A statement wall is a fantastic method to make a significant change quickly and easily. Plus, they have a distinct talent for enhancing the richness and vibrancy of your design. Think about a wacky design like polka dots or vibrant splashes.
Alternately, you might only paint one wall your preferred shade. If you're concerned about making a decision you might later regret, keep in mind that there are many gorgeous removable wallpaper options available that you can use without making a significant commitment.
Get A New Rug
Rugs have the unique capacity to define and warm up the rooms they are in. Therefore, there is no better way to redefine your space than with a new area rug. Naturally, the hues and designs you select for your rug are significant, but rug placement is as significant. Rugs with diagonal patterns give room for more movement and visual intrigue.
Revamp Your Kitchen
Kitchen sinks experience significant wear and tear. As they age, resin sinks fade or become dingy, while metal sinks lose their luster. A reasonably cheap approach to updating a kitchen is to replace your old sink with a brand-new one.
Swap out a resin sink for a 1.5-bowl stainless steel sink. Alternately, opt for a chic stainless-steel bowl and glass drainer. Also, replace the taps. These days, pull-out tap hoses are extremely popular. They are both useful and attractive.
Besides that, you can also spruce up your kitchen cupboards on budget. Instead of installing new cabinet doors, paint your existing ones to save money. Timber doors need to be primed and sanded first.
Use specialized primer and sand the cheaper MDF doors first so the paint can adhere to the surface. For a smoother finish, apply a topcoat with a roller. Remember to use at least two coats. The best finishes are gloss, semi-gloss, or satin.
Besides upgrading your kitchen's structural and aesthetic value, check out what older or broken kitchenware and devices need replacement. With holiday deals just around the corner, you'll find an excellent quality mixer, air fryer, indoor grills, cookware sets, and other items at low prices.
Check out Kohl's Black Friday homeware sale and other holiday deals on major retailers now.
Also Read: 7 Awesome Mini Kitchenette for Small Kitchen (Update 2022)
Make Your Art
Purchasing a blank canvas and embellishing it with gold or silver thumbtacks is a straightforward DIY art idea. You can create whatever patterns or initials you like. This is a simple and effective method for enlivening a space. Go ahead and create your next masterpiece for your living space if you have an artistic hand.
Give Character to Your Walls
Your walls may be able to invigorate your home in far more ways than just a statement wall because they are filled with invigorating possibilities. A substantial work of statement art, floating shelves set up to display a few of your treasured ornaments, or a trendy gallery wall can all be added.
You can even dedicate a wall in your home to picture frames holding family portraits that will make you feel at home, or if you consider yourself to be somewhat of an artist, the wall can be devoted to your artwork.
If you can afford it, abstract wall art would be a wonderful addition to your home's decor. In addition, you can dedicate a wall to the design and fan art of your preferred TV shows, music, books, and people. Another modern trend is to attach stunning polaroids to fairy lights that have been strung over a wall.
Ceiling Medallion
A ceiling medallion adds flair to your lights and dresses up any space. They start at $10 and come in every size and form. Aside from buying your own home, it may be the least expensive decor item on the list despite being the most opulent addition to any area.
The styles range from old and traditional to sleek and futuristic. The ideal method to give your home personality. One of the most brilliant low-cost home design concepts ever is this opulent appearance!
Putting Out Fresh Flowers
A room's mood can be instantly improved by adding fresh flowers, and a larger bouquet gives it a more opulent appearance. Not that you should make a massive extravagant display on every surface, but make sure any bouquets you put on display are big and lush rather than sparse. A big, bountiful bouquet on a coffee table or mantle adds instant class.
Add An Antique
A beautiful antique is the best way to infuse a space with experience and history. Things from large box stores just cannot replicate the patina of antique items. Finding anything that appears to have been purchased at a Paris flea market won't cost you a fortune.
Small items can also work well, but larger accessories like lamps, mirrors, and furniture are fantastic. Antique picture frames, sculptural wall sconces, or crates from another era may all provide a certain "je ne sais quoi" to a space that makes it appear more expensive than it was.
Change Your Bedding
In a sense, your bed serves as the focal point of your bedroom. Because of this, there is no better way to breathe new life into your bedroom décor than by upgrading your bedding. Your choices on this front are really only constrained by your imagination, from a hygge-inspired bed covered in layers and layers of plush, soft blankets to cheerful pops of color and novel textures.
Takeaway
A fantastic approach to raising the value of your property is to remodel it. Your budget will influence the home renovation project you choose to tackle first. The good news is that you may remodel your house on any budget. If you're on a tight budget, you can save money for some home renovation projects while putting off others. Keep in mind that if you want to save money, you can also perform some DIY projects.