Whether you aim to update a single room or embark on a full-scale home renovation project, skilled professionals are committed to turning your vision into reality. With years of experience, they earn a reputation for delivering exceptional craftsmanship and exceeding customer expectations.
If you're looking to turn your house into the home of your dreams, where do you begin? Look no further for expert guidance and top-notch services. A.C.T. Home Services is a renowned and trusted name in the field of home renovations, specializing in top-notch services in Alberta, Canada.
At A.C.T. Construction and Renovation, they are dedicated to quality, innovation, and customer satisfaction. From the initial consultation to the final touches, they work closely with clients, ensuring their unique needs and preferences are fully understood and incorporated into the renovation plan.
So, embark on a journey of transforming your home with A.C.T. Home Services and experience the difference of working with a team passionate about turning houses into dream homes.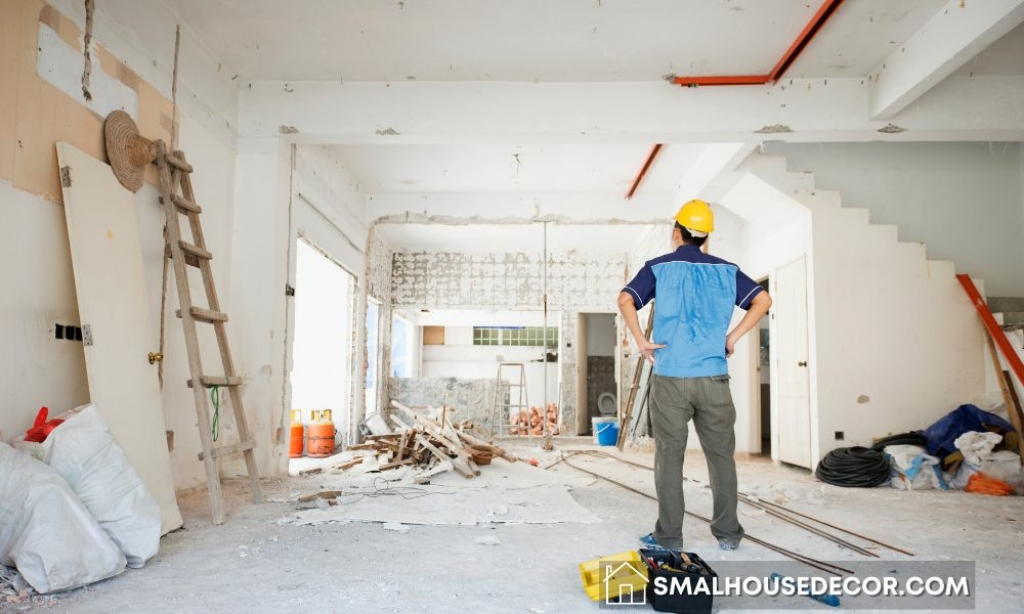 Interior Renovation Services
These services redefine living spaces, bringing new life to your home's interiors. From contemporary makeovers to classic transformations, these services cater to your unique style, delivering unmatched craftsmanship and attention to detail for a remarkable home upgrade.
A. Kitchen Renovations and Remodeling
The expert team combines innovative design concepts with top-quality materials, enhancing functionality and aesthetics. From modernizing layouts to installing energy-efficient appliances, they tailor every aspect to suit your lifestyle and preferences. 
Emphasizing space utilization and efficient storage, kitchen makeovers elevate your cooking experience and enhance your home's overall appeal.
Remodeling your kitchen brings about a fundamental transformation that revitalizes your living space and leads to a substantial increase in your property's worth. According to Investopedia, kitchen renovations can provide an average return on investment (ROI) of 70-78%. This makes it one of the most valuable home improvement projects.
B. Bathroom Renovations and Upgrades
At A.C.T., the skilled team of professionals meticulously plans and executes every aspect of the project while renovating and upgrading your bathroom. From refreshing the fixtures to revamping the layout, they don't leave aside even the smallest consideration. 
They work closely with you to understand your needs, style preferences, and budget, ensuring a personalized and seamless renovation experience.
Whether it's a small powder room or a master ensuite, with A.C.T. home renovation services, you can stay at peace of mind as they pay meticulous attention to detail, incorporating high-quality materials and modern design elements. By incorporating energy-efficient lighting and space-saving storage solutions, bathroom makeovers enhance both functionality and contribute to the value addition of your home.
C. Basement Finishing and Remodeling
With basement finishing and remodeling, you can turn underutilized spaces into captivating extensions of your home. The company helps transform dark and unfinished basements into functional and inviting areas, offering a myriad of possibilities. With a keen eye for design and meticulous craftsmanship, they create stunning basements that seamlessly blend with the rest of your home.
Exterior Renovation Services
You can elevate your home's curb appeal with exterior renovation services. From revitalizing the facade to enhancing outdoor living spaces, the expert team ensures a stunning transformation that complements your lifestyle and stands the test of time.
A. Roofing Services and Repairs
A.C.T. Home Services offer top-notch roofing services and repairs, ensuring the protection and longevity of your home. The team handles everything from roof installations to comprehensive repairs, using premium materials that withstand Alberta's diverse weather conditions.
As per the Red Deer Advocate, the summer of 2022 witnessed catastrophic storms across Western Canada, resulting in over $300 million in insured damages. From 2019 to 2021, annual hail damage costs averaged over $870 million, with Alberta accounting for 85%, including the destructive $1.2 billion 2020 Calgary hailstorm.
Following this event, the city of Calgary offered rebates of up to $3,000 to those upgrading their roofing and siding. With the likelihood of more severe weather events in the future, it becomes essential to consider impact-resistant roofing and siding options to safeguard your home. 
Therefore, it's necessary to contact professionals who can prioritize your roof's safety and structural integrity. They are experts at fixing leaks, replacing damaged shingles, and conducting regular maintenance.
B. Siding Installation and Repairs
For impeccable siding installation and repairs, turn to a skilled team who can bring expertise and precision to every siding project. It ensures your home's exterior is both visually appealing and well-protected. The company offers a wide range of siding materials, from durable vinyl to classic wood and low-maintenance fiber cement, allowing you to choose the perfect option to suit your style and budget.
Also Read: How To Choose A Good Siding Contractor?
C. Eavestroughing and Gutter Services
The experts at A.C.T. install high-quality eavestrough systems designed to efficiently channel rainwater away from your property, protecting your foundation and landscaping. They offer a wide selection of materials to match your home's aesthetics and ensure a perfect fit. In addition to installation, they provide professional gutter cleaning and maintenance services to prevent clogs and maintain optimal functionality.
Core Values
Their core values encompass integrity, quality craftsmanship, and customer satisfaction. It drives them to deliver exceptional renovations that exceed expectations and create lasting client relationships.
A. Customer Focus
The organization prioritizes understanding clients' unique needs and preferences, ensuring a personalized renovation experience that surpasses expectations. Their commitment to customer satisfaction is evident in every project, as they actively listen to feedback and strive to exceed their desires.
As a testament to their dedication, they encourage clients to share their experiences on A.C.T.'s Facebook page, where numerous satisfied homeowners have left glowing reviews of their exceptional services.
B. Professionalism and Expertise
With a team of highly skilled professionals, they bring years of experience and industry knowledge to every project. Their meticulous approach ensures a seamless and efficient renovation process from the initial consultation to the final touches.
The company stays abreast of the latest trends and innovations, allowing them to deliver cutting-edge solutions that elevate the quality and value of your home. Their commitment to professionalism extends to clear communication, adhering to deadlines, and providing transparent pricing.
C. Multi-Experience and Diverse Projects
With a wealth of expertise spanning various architectural styles and project scopes, the A.C.T. tackles an array of home improvement ventures with confidence and finesse. From modern urban spaces to traditional suburban dwellings, the team's versatility shines through in every endeavor.
Whether a small bathroom update or a comprehensive whole-home renovation, they approach each project with the same dedication and attention to detail.
Final Words
A.C.T. Home Services is your go-to partner for exceptional home transformations in Alberta, Canada. With a dedication to quality craftsmanship, transparent communication, and personalized solutions, they ensure a seamless and satisfying renovation experience for every client.
From kitchen and bathroom makeovers to exterior upgrades and basement finishing, they cater to various projects, offering unparalleled versatility and innovation. Trust A.C.T. Home Services to elevate your home's aesthetics, functionality, and value, creating a living space you'll cherish for years to come.