Finding a reliable siding contractor who can competently and affordably handle your project is essential for any successful renovation. Whether replacing existing siding, installing new siding, or repairing damaged material, selecting the right contractor can help ensure that your goals are realized with quality results and value for money spent.
There are specific criteria to remember when choosing a siding contractor so that you can be confident in their abilities. This post will discuss those criteria and how they can help you in making an informed decision that sets the stage for success.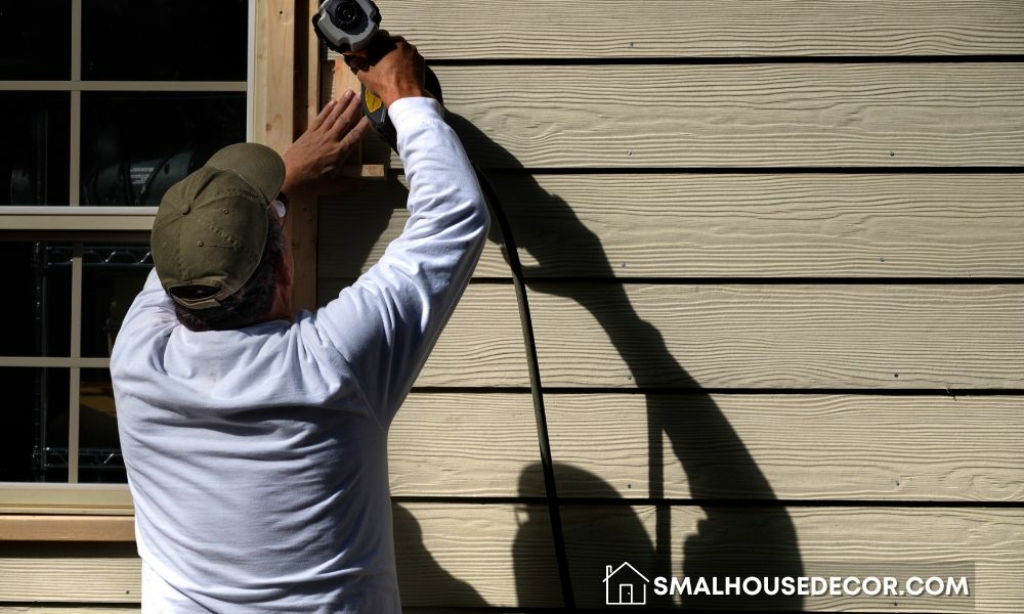 Research contractors in your area.
You need to consider many things, such as the contractor's experience, reputation, and pricing. Research is critical when it comes to choosing a reliable and trustworthy contractor. Look up online reviews regarding exterior siding repairs or installations and customer ratings on various contractor websites.
From there, you will have a better idea of the quality of workmanship that different contractors offer. You should also read any contracts thoroughly before signing. This way, you will know exactly what you're getting into. It's also important to ask the contractor for references and view their previous work portfolio. Remember, don't rush into anything; take your time to find the right contractor who will give you quality work and peace of mind.
Ask your network for recommendations.
Choosing the right siding contractor can seem daunting, but it doesn't have to be. One thing you should do when searching for a contractor is to ask around. Your friends, family, and neighbors can offer valuable insight into their experiences when working with different contractors. If someone you know had a positive experience with a particular contractor, that's a good sign that they may also be a good fit for you. Remember to ask plenty of questions before deciding to ensure you're choosing the right person for the job.
Verify the contractor's references from past clients.
To ensure that you choose a good siding contractor, verifying their references from past clients is essential. This will provide you with insight into the quality of their work, their professionalism, and their ability to meet deadlines.
Online reviews and testimonials can also help better understand a contractor's reputation. Additionally, it's essential to consider the contractor's experience, licensing, insurance, and warranties before making a final decision. By doing your due diligence and following these tips, you can select a reputable siding contractor who will ensure that your home's exterior is attractive and functional.
Also Read: 5 Top Benefits of Vinyl Siding Installation for Your Home
Check the contractor's credentials.
For sure, you want the job done right the first time and don't want to be stuck with costly repairs down the road. One thing you should check before hiring a contractor is their credentials. Ensuring they are licensed and insured in your state or region can save you a lot of hassle in the long run.
A licensed contractor has met specific standards and qualifications in their field, making them more reliable when delivering quality work. Similarly, having insurance protects you and your property in case of any damages or accidents that might occur during the project. So take the time to research your potential contractor's credentials.
Get an estimate for the siding project and compare it to other estimates.
When choosing a siding contractor for your home, you must research and find someone who can get the job done right. One crucial step in the process is getting estimates from potential contractors to have an idea of the project's cost and help you compare different contractors and choose the one that offers the best value for your budget.
A good siding contractor should happily provide you with a detailed estimate and answer any questions you have about the process. By getting multiple estimates and doing your due diligence in choosing a contractor, you can feel confident and enjoy your new, beautiful siding for years.
Ask about warranties and guarantees on labor and materials.
One crucial factor to consider is the contractor's warranty and guarantee on labor and materials. Ask a potential contractor about their warranty and guarantee details.
A solid warranty and guarantee will give you peace of mind because you know that the contractor stands behind their work and the materials they use. It's always worth investing a little extra time to choose a contractor who offers a strong warranty and guarantee to ensure you get the best value and quality for your money.
Ultimately, it all comes down to making sure you're choosing the right siding contractor for your project. The best way to do it is by thoroughly researching your contractors and asking many questions. Taking the time to make a wise decision will save you money and stress in the long run. Hopefully, this post has helped you understand how to choose a good siding contractor.