Is gray paint going out of style? The latest buzz is that gray paint is going out of style compared to other colors. Is this true?
This is a question homeowners have been asking for some time now. If you shop around, you will learn that many paint companies recommend bolder colors for decorating instead of neutral ones.
If you look at the color trends for 2020 and 2021, you'll see that many people were moving away from the classic neutrals and trying bolder colors. But despite the move, these colors are not replacing gray but coming as its complement.
Homeowners love gray as it creates a blank slate to put personal touches on with decor and artwork. In addition, it offers a lot of versatility whether you want to create a professional or playful space.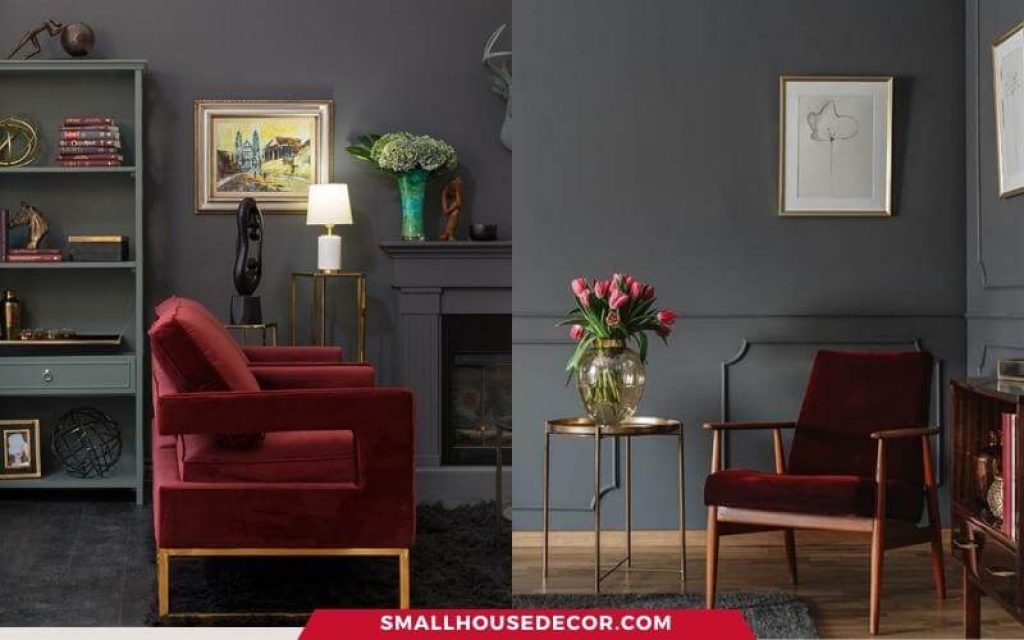 Suitable Color Schemes You Should Use in 2022
Darker colors are not going out of style. On the contrary, they will only become more popular in the future. Colors like black and navy blue will continue to be popular in 2022, while light or bright colors will continue to be less dominant.
Dark colors are known for their sophistication and elegance, but you can also use them as an accent color if you want something lighter in your space. In addition, these colors can help create balance in a room by adding contrast to lighter pieces of furniture and artwork.
There are several reasons why dark colors are becoming more popular:
They warm up a space
They have a great contrast with other colors
Lighter colors make rooms feel smaller
Dark colors look sophisticated
As you may already know, many different types of paint colors are available today. However, not all these colors suit every home's interior or exterior. For example, if you have chosen to use a dark color on your bedroom walls, it will be essential to ensure that its shade matches other elements in your room, such as furniture and accessories.
In addition, if you want your home to look more appealing, you must match up all its components so that everything looks cohesive and harmonious. Following these steps will help you achieve this goal easily and effectively.
Whether you are painting a new house or renovating an old one, the following color schemes will look great n your walls:
Dark blue with light yellow: This combination will always look great in your home and give it a modern look. It is also an easy color scheme to work with, as you can easily match up shades of blue and yellow to create an appealing effect on your walls.
Dark green with light brown: The combination of these two colors will give your home a natural and earthy look, which is perfect if you are looking for something that won't clash with your furniture or accessories.
Dark red with light yellow: This is another great color scheme to use in your home. Just like the previous one, it will look great on any type of wall and give it a modern look. Again, this color scheme is straightforward to work with as you can easily match up different shades of red and yellow to create an appealing effect on your walls.
Red with light yellow: This color scheme will make your home look modern and appealing. It is an excellent choice for those who want their home to have a unique look without spending too much time choosing colors that go well together.
Light blue with orange: This color scheme is also an excellent choice for creating a modern look in their home. Combining these two colors will give off an airy, light feeling that is perfect for small spaces where you are trying to create an open and inviting atmosphere.
Purple and green: This combination is also a great way to decorate your home as it will give it an exotic feel that many people like. Moreover, the two colors complement each other very well and are therefore easy to mix to create an appealing effect on your walls.
How to Choose the Best Gray Paint
Gray paint is an excellent choice for most situations, but it's not the best option in every case. Here are some recommendations on how to choose the best gray paint for different situations:
Downsizing
If you're downsizing from a larger home or apartment, opt for lighter and cooler grays rather than darker and warmer. Darker shades can make small spaces feel even smaller, especially if your walls are still in good condition, so opt for lighter shades instead.
Room Type
Gray is a versatile color, but its versatility depends on the room type. The right gray can add drama without overpowering your space while also making it feel more spacious by balancing the room with other colors, like white or light green.
Glazing Options
The right glaze will help determine how much contrast you want between your grays and whites and make them look richer and richer as they age over time (you don't want them to look too stark). You can find glazes that contrast with each other well or use one that coordinates with them to create an overall look that's cohesive across all rooms of your house or apartment.
Area Climate
Consider choosing gray decor colors depending on your area's climate. For instance, homes in San Antonio would go well with white, gray, and neutral since the temperature here is hot, and these color choices will help keep indoors cool.
Also Read: 12 Perfect Colors That Go Well with Burgundy
Colors that Match With Gray
When choosing colors that match gray, remember that many shades of gray exist. The lighter the shade of gray, the more likely it will match with white and lighter hues.
Darker shades of gray will go well with darker hues like black and brown.
White is the perfect color to pair with gray because it creates a sense of lightness and space. It also works well with neutral colors such as black, navy blue, beige, brown, and cream.
Black is the perfect color to pair with gray because it creates a sense of elegance and sophistication. It also works well with other neutral colors such as white, navy blue, red, and cream.
Navy blue is the perfect color to pair with gray because it creates a sense of calmness and tranquility. It also works well with other neutral colors such as white and black.
Final Thoughts
Although many people embrace darker colors, gray remains a popular color choice. It's versatile and can be used in almost any house room. Gray is also an easy color for people who are not fans of bolder shades such as red, yellow, blue, or green.