Selling your house can come with a hefty price tag. The process can potentially devour 10 to 20 percent of the final selling price. 
But here's the secret: with careful planning and strategic financial moves, you can avoid being caught off guard by unexpected expenses and ensure you take home a larger sum of money.
So in this post, we'll unveil the hidden costs that lurk in the shadows of the home-selling process and uncover every possible expense that could arise. We'll also share some tips on minimizing these expenses and safeguarding your gains.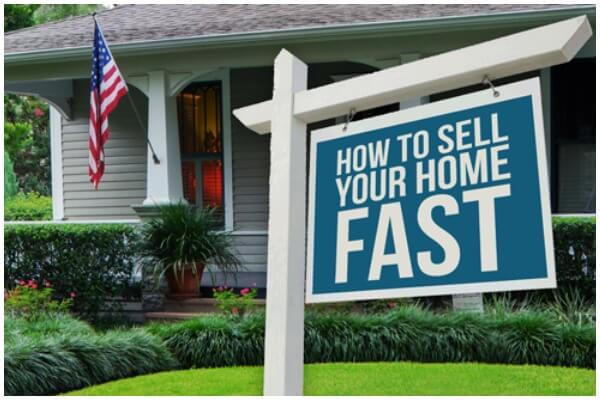 What Is The Total Cost Of Selling A House?
As per 2023 records, the median sales price of an existing home in the USA is about $388,800. You could lose anywhere between 10% and 20% of this price while selling your home, which comes down to $38,880 – $77,760.
But if you plan carefully and follow the tips in the next sections, you could cut down this figure significantly. 
Also, here are the two steps you could use to acquire more accurate estimates for your property.
Get a realistic estimate of your property's selling price using this home value estimator.
Calculate 10 – 20 percent of the figure you get. This is the amount you're likely to be spending.
Here's a quick overview of the costs that come with selling a house:
You can read this informative guide from Westpac for a more detailed breakdown of home-selling costs.
Preparing Your House For Sale
Most realtors advise homeowners to 'prepare' their houses for buyer visits. It can increase the value of your home by 10 percent or more. However, this value increment has an initial cost. For example, many people stage their property before selling it. This is where you readjust the furniture, improve aesthetics, or deep clean your house to make it more appealing to potential buyers. 
On average, a staging professional charges around $800 – $1000. If you have a large property, they could even charge up to $4000. This is approximately 1% – 2% of a residential property's average selling price.
We recommend cutting down this cost by staging your home by yourself. It can be difficult and time-consuming, but it's not impossible. Consider asking a family member or friend to help you out with it. 
Also, keep in mind that the most profitable home improvement projects include kitchen remodeling, energy-efficient upgrades like solar panels, updated bathrooms, and curb appeal enhancements like paint and landscaping. 
However, if you choose to spend on luxury additions like a swimming pool, extravagant landscaping, or overly personalized home theater, you might not receive a good return on your investment. 
Real Estate Agent Fees
Real estate agent fees are an unavoidable expenditure. On average, real estate agents charge a commission of about 4% – 6% of the property's price.
So, if your property sells for $300000, you could be paying $12000 – $18000 to the real estate agent. 

Some people try avoiding this cost by not hiring a real estate agent at all. Instead, they choose to list their properties on home-selling websites and do all the work by themselves. It is a desperate attempt to save money and trust us, it doesn't yield good results at all. That's because statistics show that:
Only 11% of homeowners succeed at selling their houses by themselves.
Homeowners that choose to sell their property without a realtor often end up selling the property at a loss or a very low price.
10% of such homeowners struggle with paperwork and are unable to focus on the 'selling' part.
Many homeowners still end up paying a commission to the buyer's agent.
So, instead of completely avoiding this cost, try to find the best realtors operating in your area, compare their rates, and opt for an affordable (and reliable) one.
Marketing And Advertising Costs
If you choose to sell your home by yourself, marketing and advertising costs may be a compulsory cost for you. You'll have to hire a professional photographer or videographer to capture pictures you can list on home-selling platforms. You might also have to keep some budget for listing fees on popular real-estate websites.
If you're opting for traditional advertising, you might need to get 'for-sale' signs, banners, flyers, and brochures. All of this could cost you 1% of the total selling price. 
However, if you choose to work with a realtor, this aspect will become an optional cost for you. They'll take care of it.
Home Inspections And Appraisals
This is an optional expenditure for the seller. You can hire a third-party home appraiser or home inspector to determine the true value of your house. But generally, a buyer would hire their preferred home inspector and appraiser anyway. So, we recommend sellers skip this expense completely. 
Legal Costs
When selling your house, legal costs can be approximately 12% of the selling price. They include:
Documentation and attorney fees
Title search and insurance
Transfer taxes and recording fees
Closing costs like escrow fees and notary fees
If you have an existing mortgage, prepayment penalties, or any other types of loans associated with the house, you'll have to clear that out too. The same applies to utility bills and pending payments of any house-related services you've subscribed to.
Moving Expenses
Lastly, you should also consider moving expenses as a cost of selling your house. However, this is a variable cost and usually makes up less than 1% of the total selling price.
This expense largely depends on the distance you're moving, your luggage, and the moving company you hire. Here's a moving cost calculator to help you estimate this cost.