Buying a house is a long and difficult process. It requires extensive research and planning and an understanding of the current housing market and its potential impacts on your future home-purchasing decisions.
With so much to consider when deciding to buy a home in 2023, it is important to be aware of 30 key factors that could affect your buying decision-making. From cost considerations to zoning laws, this guide will help you make an informed choice when selecting the perfect house for you and your family in 2023.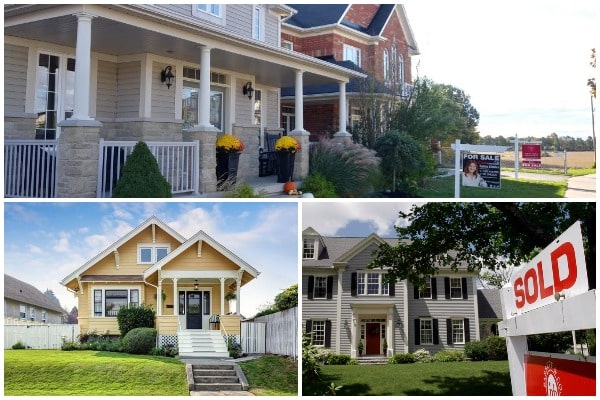 1. Location – Location is one of the most important factors when buying a house. Some cities may have lower taxes or more amenities than others, so research the town closely and ensure it fits your lifestyle.
2. Size – Think about how much space you need now and in the future to accommodate family members or other changes in your life.
3. Budget – How much can you afford? Calculate what price range you're comfortable spending for a home, then focus on houses that fit that budget.
4. Home Type – Do you want a single-family home, condo, townhome, or dwelling? Explore all options before deciding which type is best for you.
5. Mortgage Options – Do research and compare different loan options to ensure you're getting the best rate available.
6. Insurance – Be sure to calculate the cost of insurance when budgeting for a house, as it will likely be an ongoing expense after purchasing the home.
7. Zoning Laws – It is important to understand local zoning laws to ensure that any potential changes in the future won't disrupt your plans for the property.
8. Taxes – Research tax incentives or exemptions in your area to better understand how much you should expect to pay each year on taxes if you buy a specific house.
9. Utilities – Consider the cost of utilities in the area, such as water and electricity.
10. Schools – If you have children or plan to start a family soon, research schools in the neighborhood.
11. Nearby Amenities – Research what amenities are available near the home, such as grocery stores, parks, movie theaters, and restaurants.
12. Home Condition – Check for any signs of damage or needed repairs in a house before you buy it so that you can factor these costs into your budget.
13. Financing Options – Compare different financing options and choose the one that best suits your needs.
14. Professional Help – Consider speaking with a real estate agent or attorney who can guide you through buying a house in 2023.
15. Equity Potential – Consider how much money your purchase could earn over time if housing prices increase or stay steady in the future.
16. Foreclosures – If there are any foreclosed homes on the market, consider if they fit your needs and budget.
17. Resale Value – Think about whether a specific house could be resold in 2023 or whether it's likely to lose value over time.
18. Building Codes – Familiarize yourself with local building codes and regulations to ensure your home meets all requirements.
19. Home Inspections – Have a professional home inspector assess the condition of any potential property before you buy it.
20. Appliances – Consider the cost of replacing or upgrading appliances when budgeting for a new home.
Also Read: 7 Awesome Mini Kitchenette for Small Kitchen (Update 2023)
21. Homeowners Association – Be sure to research any homeowners associations associated with a property to ensure all fees and regulations are within your comfort zone.
22. Maintenance Costs – Think about what maintenance costs you might incur after purchasing the home, such as landscaping, painting, or repairs.
23. Mortgages – Understand what kinds of mortgages are available in 2023 and calculate how much you can afford to spend monthly.
24. Down Payment – Calculate what percentage of the total purchase price you need for a down payment so that it fits into your budget.
25. Closing Costs – Don't forget to factor in closing costs when making an offer on the house—these costs typically include administrative fees, transfer taxes, and title insurance.
26. Location – Consider how close the home is to your job, family, and other locations that you frequent regularly.
27. Condo Fees – If you're buying a condo, research any potential fees associated with the property to budget accordingly.
28. Homeowner's Warranty – Investigate if any warranties are available with the purchase of a house, such as coverage for necessary repairs or replacements of appliances or systems in the home.
29. Storage Space – Factor in the storage space needed for items like furniture, extra clothing, seasonal decorations, and more when shopping for a home.
30. Future Plans – Think about whether you're looking for a long-term home or if you plan on selling the property in the future. This will help guide your decision when shopping for a house.
Considering all these factors, you can ensure that you purchase the right house for your needs in 2023. Doing research and getting organized now will save you time and money! Good luck on your journey to homeownership!