The experience of losing a loved one cannot be effectively conveyed through spoken communication. There is no task more distressing than having to go through the personal effects of a deceased loved one and pack them away in boxes.
At this juncture, the family must settle on some very challenging options. cleaning out deceased estates in preparation for its sale or settlement can be overwhelming, and deciding on the possessions of your loved ones to save can be much more difficult.
Below you'll find a list of supportive suggestions we've compiled to help loved ones get through this challenging time.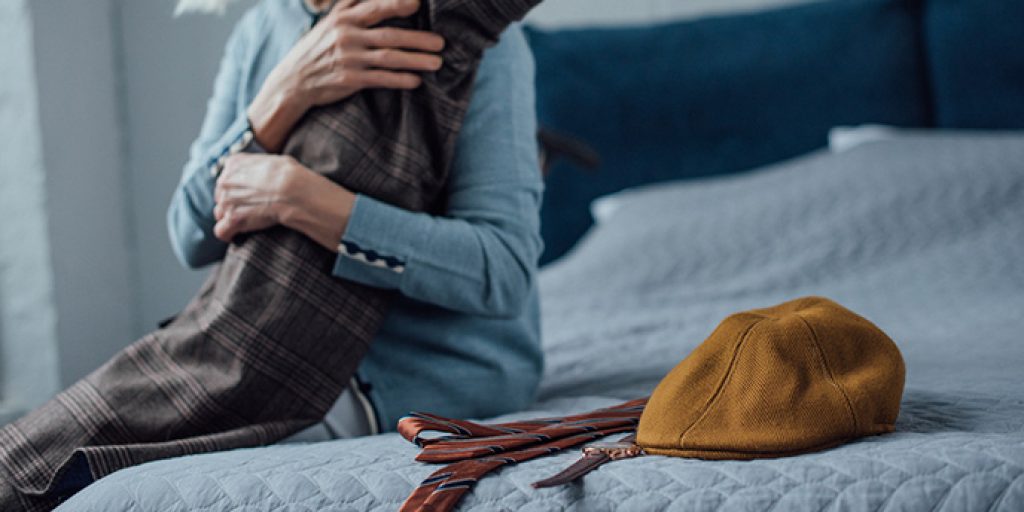 Establishing priorities and getting an early start:
To prevent feeling overwhelmed as the day of the sale or settlement gets closer, make a list of the responsibilities that need to be completed by a specific time and start working on them as soon as it is practical.
Work on emptying each room in the house should take at least half a day, which might take anywhere from a week to two weeks, depending on the size of the property and the number of belongings it includes.
Find the documents that are the most important to you first:
This documentation includes tax reports, stock certificates, wills, insurance policies, title deeds, bank records, and insurance policies.
Family members, executors of estates, and other legal professionals may need to track down critical personal files and documents to complete probate or deal with legal or financial issues related to an estate.
Allow family members to choose and remove the items they most desire:
It is recommended that the process of getting rid of unneeded items be started with the assistance of members of one's own family. Because of this, the remaining items that belonged to the property can be disposed of in a shorter amount of time.
The easiest way to start is to begin the deceased estate clean up process by removing objects you wish to keep.
Using a systematic approach to sorting:
Arrange the remaining items so they can be sorted into one of three distinct piles: one for the junk, one for a charitable organisation, and one for anything that may be sold. It is recommended that you finish the room you are currently in and ensure it is decluttered before moving on to another space.
Work more methodically in an area that is entirely free of clutter; this will not only make it easier to make progress in other areas, but it will also serve as a motivator to do so.
Organise the removal of unnecessary items:
After you have cleared the clutter from your belongings and sorted them into the three distinct piles, it is time to make arrangements to dispose of items that need to be sold, donated to charity, or thrown away.
It is best to have second-hand merchants and auction companies come through first if you want to make the most significant amount of money possible. Several businesses offer free in-home pick-up services if the items are still in usable condition and may be given to a charitable organisation.
You might be able to drop off smaller donations at one of the locations of other charities that are more focused on the community in which they operate.
Before paying a deceased estate clearance company to remove your junk, you should contact your municipal government and participate in any curbside collection of large junk items that may be available in your area.
You should avoid renting a skip because it is pricey, and your neighbours will frequently use it to eliminate undesirable items at your expense! When you employ a deceased estate rubbish removal service like ours, you will only be charged for the amount of rubbish removed from your property.
On the other hand, when you rent a skip, you will be required to pay for the entire container, even if it isn't full of waste.
Avoid regrets:
Eliminating unnecessary obstacles as quickly as possible will help you avoid second-guessing your decisions. Having loving family members or friends by your side will make it easier to deal with losing a loved one's belongings without making you feel guilty about the situation.
Make an effort to bear in mind that it is not disrespectful to repurpose or sell the items of loved ones if you find that you no longer require them. Your loved one does not want to trouble you because they believe questioning your judgement will only prolong the clearing out deceased estates process and add to the tension already associated with the problem.
Obtain assistance from a qualified professional:
Getting a deceased estate house clearing ready for sale or settlement can be taxing for many people. As a result, they might find it more convenient to engage a professional to assist them.
Goodbye Junk is a company that provides deceased estate house clearance services, and they pride themselves on being timely, courteous, and knowledgeable.
Their compassionate staff has years of experience in deceased estate clearing , enabling them to sell and settle the estates of departed loved ones. Regarding the search for confidential papers on behalf of their customers, their staff members have acquired specialised training.
Their assistance can identify and discover other essential items, such as jewellery, valuables, and cash that may be hiding inside the property. The items that are still available will either be given to a charitable organization or thrown away as quickly as feasible.
Goodbye Junk is here to assist you so that we may ease the burden of this trying period. When they are cleaning out your home, they will do so with consideration for you and your family.
Why Should You Choose Our Deceased Estate Clearance Sydney?
Our services in deceased estate house clearances in Sydney are fully adaptable to meet any of your requirements. As professional organisers, we invest significant time and energy in decluttering your house and choosing what items can be given away, sold, recycled, or thrown away.
We are here to lend a hand if you have treasured heirlooms from your family that require packing and moving or would like to keep safe in a storage facility.