The building industry can sometimes have unprofessional builders who cheat customers regarding quality and cost. Delays in project completion and sudden increase in building costs are one of the significant worries of potential clients. 
Building a home is an expensive and lengthy process that requires a lot of work. When looking for a house builder, always remember to do your research to check the validity of the information you see online.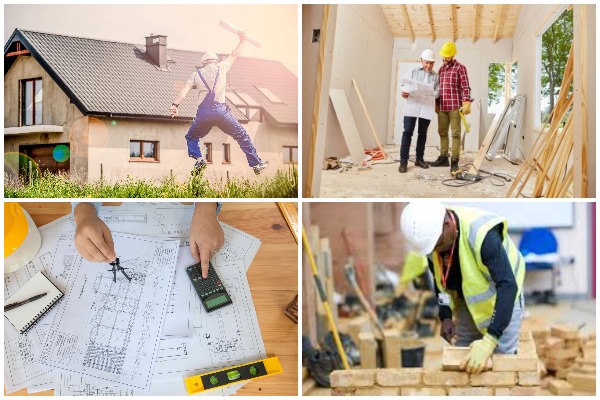 What Qualities Should A House Builder Have?
As you search for a house builder, have some time to check if that house builder provides reliable services and maintains high industry standards. It's critical to pick the best home builder you can have as you'll invest most of your life's savings in it.
Try getting some idea about house builders' reputation in financial transactions, high construction standards, and customer-friendly behavior. Here are some key aspects you need to consider.  
Customized Services
A house builder you can trust ensures that they understand the client's budget and requirements before getting the job done. The cost of materials, services, and crafts doesn't have to be cheap, but always remember that the price should be reasonable. 
High Quality Standards
A trustworthy house builder will always follow the best construction standards and ensure that a client will not face any hassle about the project completion. 
Honesty and Transparency
Experienced professionals always display their willingness to answer any queries. They always maintain transparency in their transactions and ensure that the project completes without misunderstanding the financial aspects. 
The Cost Aspect
A decent house builder follows state guidelines for advanced deposits. These deposits are from a set standard as a project cost percentage. You may only give a project to a house builder who demands a deposit using a set of guidelines.
Tips For Selecting A Good Home Builder
Building a new home has to be one of the most significant investments you can make in your life. Since it's a big decision, you need to ensure that the home builder is the right one. 
These tips will help you in choosing a trustworthy home builder. 
1. Affordability
Getting a construction mortgage pre approval from a mortgage lender is advisable before getting a home building service. It helps you confirm your budget and financial credibility to realtors and builders. 
2. Identify your needs
Have time to identify the type of home you want and how much you're willing to pay. Are you a first-time buyer, or are you finally building your dream home? Whatever category you're in, look for the builders that fit your needs.
3. Be clear
Be clear as much as possible with what you want from the builders. If you want hardwood floors but fail to mention that to them, they won't be able to build the type of home you like.
4. Check the builder's experience
How long has the home builder company been in the business? It's essential to choose a builder with enough experience in the industry, and don't be afraid to ask them questions about the projects they've done in the past.
5. How are their customers?
If you want to avail a particular home builder, ask about the customers' experiences. Are they satisfied enough with their home? 
Will they build another home with that home builder? How willing are they to recommend the home builder to a friend or a relative?  
How responsive are they when communicating? If there is an issue, does the builder respond immediately? 
6. Licensing and insurance
Not every state has regulations concerning home builders, but some do. If your state does, ensure that you select the builder with proper licensing as required. 
Remember to ask for verification if the builder has adequate insurance to cover the company, employees, and you in case of a loss or an accident. 
7. Warranty
Every product you purchase comes with a warranty. You should check if your home comes with an insured 3rd party warranty, not just a promise from the home builder.  
This warranty ensures that if there is a problem, they will try to resolve it through repair and settlement. 
8. Remember to observe
After making a list of builders who met these criteria, visit their model homes and, if possible, inspect the homes they have under construction. Please pay attention to their quality of work when building houses. 
9. Take your time
Choosing the best home is a significant life decision, so consider which builder will suit most of your needs. You'll live in the home you've chosen for several years, so give yourself enough time to evaluate. 
10. References and reputation
Reputed house builders share information about their completed and ongoing projects because they know their works say something about their excellent services and integrity. A house builder can be hesitant to provide references if they're unsure of the quality of their work. 
Online reviews are a valuable source to inspect their honest dealings and quality of work. A reputable house builder receives excellent reviews from clients. 
Conclusion
Do you want to avail a service from a residential building company of superior quality? You may get more inquiries about Residential Building WA using the link provided.