Making the move to a new home can be both exciting and overwhelming. With so many things to consider, it can be easy to get caught up in the details. Buying essential supplies for your new home is one of the most important decisions you'll make as you settle into your new digs. To help take some of the stress out of this process, we've put together a comprehensive beginner's guide to buying the necessary supplies for making your house feel like a home.
From kitchenware and furniture to linens and cleaning products – we cover all the bases with our supply checklist! Keep reading to learn how you can ensure that your first few weeks in your new abode are worry-free.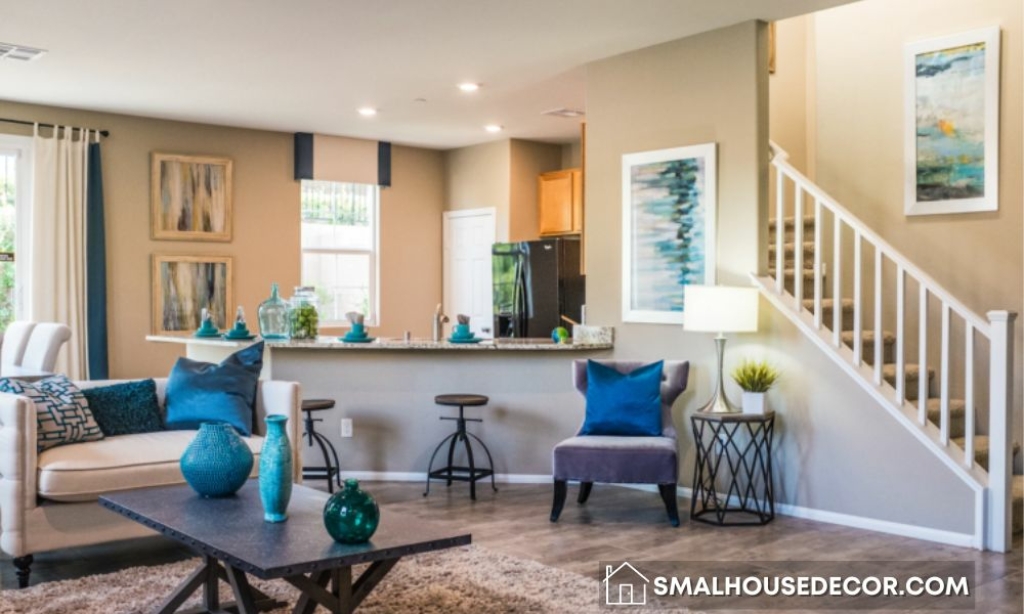 Create a budget and stick to it
When you move into a new home, it can be tempting to splurge on all of the décor and accessories you had envisioned for your dream space. Before making any purchases, take some time to create an honest budget that breaks down which items are absolutely necessary and which are more of a luxury. This will help keep you focused when shopping so that you don't go over budget and end up with sticker shock at the checkout counter.
Additionally, try to shop around and compare prices across different stores. You may be surprised at how much you can save by doing a bit of extra research. Not to mention, you'll be able to purchase a better quality item that will last longer in the long run.
Research essential items for your new home
Moving into a new home is always an exciting experience, but it can also be overwhelming, especially when it comes to figuring out what items you need to have on hand. Researching essential items for your new home is a great way to start your checklist and ensure you have everything you need to make your new living space feel complete.
From the obvious, like furniture and cookware, to the less obvious, like cleaning supplies and extra light bulbs, taking some time to think about what you truly need can help you prioritize and budget accordingly. You can even find an online retailer for home medical equipment or a local supplier if you have special needs. While everyone's must-haves may vary, thinking about your daily habits and routines can give you some insight into what you need to make your new home feel like yours.
So, whether you're a minimalist or love a bit of clutter, doing some research beforehand can help you make your new house a home. Plus, you'll have peace of mind knowing that all of your needs are taken care of.
Invest in quality furniture
Investing in quality furniture is a wise decision that you won't regret. Not only does it provide you with aesthetics, but it also offers functionality and durability. Look for pieces that are made of high-quality materials and ensure that they are assembled with exquisite craftsmanship. These factors contribute to the longevity of your furniture, giving you peace of mind and a sense of pride.
Whether it's a couch, bed frame, dining table, or chairs, investing in quality furniture will enhance your home's overall aesthetic appeal while providing comfortable seating arrangements for you and your loved ones for years to come.
Also Read: 8 IKEA Alex Drawer Alternative: The Perfect Solution for Small Spaces 2023
Stock up on kitchen necessities
Stocking up on kitchen necessities is essential for any home cook. From dishes to utensils and pots and pans, having the right tools at your disposal is key to creating delicious and satisfying meals. And with so many options out there, it can be overwhelming to know where to start.
But fear not, with a little research and guidance, you can easily equip your kitchen with everything you need to whip up your favorite recipes. So, whether you're a seasoned chef or a beginner cook, invest in quality kitchen essentials that will make cooking not only easier but also more enjoyable. After all, a well-stocked kitchen is the first step to culinary success.
Moving into your first home is an exciting time, but it does come with a few challenges. Following these tips will help make the process of shopping for essential supplies less overwhelming. Remember to create a budget, research essential items, invest in quality furniture, stock up on kitchen necessities, spruce up living spaces, and don't forget about cleaning supplies.
Taking the time to select the right items for your home can save time and money in the long run. Finding the balance between excitement and practicality might take some effort but invest in quality items that last can be very rewarding in the end. With careful planning, you are sure to find all of the essential supplies you need to turn your new house into one that feels like home!