With autumn quickly approaching, you may be relieved to find that your indoor and outdoor fall decorations are perfect. Still, there's always room for improvement. It's easy to get carried away with pumpkins and all things orange during the autumn, but a more thoughtful approach to decorating can transform your home from tacky to cosy in no time.
Whether you're looking for a colour palette, a show-stopping centrepiece, or a way to add layers of texture and pattern to your space, this autumn's decorating trends are all about making your home a cosy haven. Read on to find out more.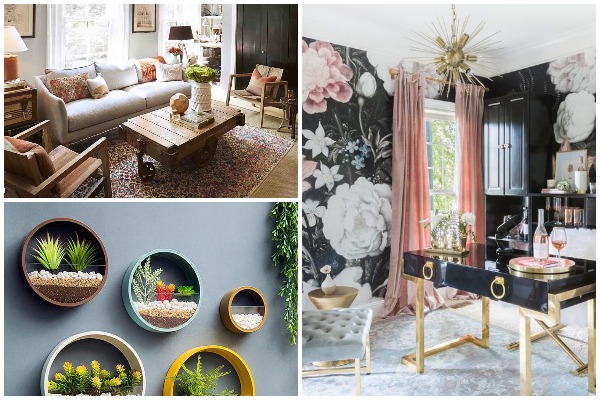 Seasonal Décor 
Is autumn even autumnal if there is no pumpkin in sight? You don't have to limit yourself to Halloween pumpkins to enjoy this seasonal custom. Use a pumpkin you've carved out as a vase for your dining table centrepiece. Combine the bright orange pumpkin with flowers of a darker hue, like purple or green. 
Use Candles 
Shadows and candlelight make a great place to relax, and they are also a great way to warm up a room. Looking to keep it understated? You could add white or coloured candles in different sizes and heights for a neutral look. Or do you want to get into the spirit of the season? You could add candles that smell like autumn.
Employ Soft Furnishings And Texture 
To make a home really cosy for the fall, you need to add comfort. For example, adding throws, cushions, rugs, and blankets is the best way to do this. We naturally like soft finishes on cold, dark nights, so these additions must have them.
Introduce New Colours 
Most people don't want to spend a lot of money on making too many changes to their home, but adding a few things with autumn colours can give you the look and feel you want. If you store these things in a safe place, you can use them again and add a few more things the next fall.
Autumn Wreaths 
Wreaths used to be associated with Christmas, but that's no longer true. They are now the best thing to have in the fall. In the last few years, autumn wreaths have become more popular, and it's so nice to see all the different styles and colours. So, no matter what style your home is, you can find one that you like. Real wreaths will give your home a lovely scent. There are also some beautiful fake wreaths that will last for years.
Metal Accessories 
Vases and large bowls made of any metal, but especially brass and rose gold, pair beautifully with autumnal arrangements. You can even change your table legs to metal ones to metal ones to compliment your décor. Why not make a statement with pine cones, acorns, berries, and other types of foliage? That's a breeze to switch out every season and doesn't cost very much in the long run.
Thicker Curtains 
Regardless of whether your home is new or old, you should give window coverings some thought come autumn. You probably already know that having well-made window dressings that can withstand the colder months, such as heavy, interlined curtains at the windows and possibly even the doors, can help with draughts and also improve the aesthetic value of your home.