Five Ways to Make Your Bathroom Feel More Luxurious and Spa-Like
Have you ever visited one of those luxurious hotels or perhaps a really swanky restaurant and looked around at the bathroom and thought "now why can't mine at home look like that"? Creating a luxurious and spa-like bathroom is one of the most common things homeowners strive for when taking on a renovation or remodel project. Whether your bathroom is looking tired and old or it just lacks personality, a bathroom makeover can provide you with spectacular results.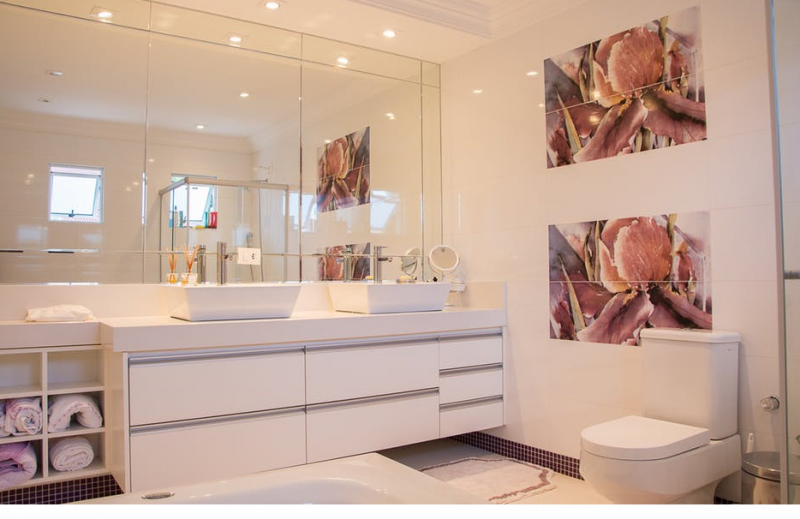 Here's a look at five ways you could go about creating that luxurious spa-like vibe in your own bathroom and have a room that you feel proud to show off.
Upgrade Your Bathroom Vanity
One of the first places to start when giving your bathroom a makeover is to upgrade your bathroom vanity. This step alone will completely transform the room. As far as what type of countertop to go for, choosing a natural stone such as marble or granite will definitely provide that sense of luxury. The vanity itself can be as opulent or simple as you like. Choosing a wooden vanity with plenty of cupboards and drawers will allow you to stay organized and keep the clutter off the counter.
Change Out the Fixtures
The next step is to change out your bathroom fixtures, such as the taps. Here's where you can take a lot of liberty in terms of style and shape. There are so many different designs available, including ultra-modern models that feature quick touch operation.
Consider switching to a modern upflush toilet with a macerating system. This type of toilet will help your household save on water bills, and the powerful macerator, which grinds solid waste to a pulp, can help reduce the occurrence of clogs.
Add a Towel Radiator
When it comes to luxury, nothing beats the feeling of stepping out of the bath or shower and reaching for a warm plush towel to wrap yourself in. That's exactly what a towel radiator will make possible, such as these Anthracite towel radiators.
You can choose from a variety of towel radiator designs and sizes so that you find one that works well with your decor. There are many types of radiators apart from towel radiators. Learn more here about them. Hang anything from just a couple to a whole handful of towels on these radiators and enjoy warm towels whenever you like.
Invest in All-New Plush and Luxurious Linens
The linens will also play a huge role in just how luxurious your bathroom looks and feels. All new towels in a soft neutral shade will help it to feel like a spa. And there is no need to stop at the towels; it's also a good idea to replace the bath mat using a matching colour palette. This will help to create design flow in the bathroom as well.
Also Read: Tiny Bathroom Ideas for Small House [Birdview Gallery]
Choose a Mirror that Makes a Statement
Finally, it's a good idea to change out the standard mirror that many houses come equipped with and choose something that makes a statement. It may be a unique shape or size, be framed, look ornate or modern, etc. You want the mirror to act as a focal point in the bathroom.
Each of these tips will help you to create an incredibly luxurious and spa-like bathroom.