7 Simple Tips for Designing a Master Bedroom
Are you planning on renovating your master bedroom or starting from scratch and building a new one? Designing a master bedroom shouldn't be a stressful or trying time. Instead, it should be an exciting experience and lots of fun as well. 
When you try to design a bedroom without a plan, that's when stress sets in. If you know all the best master bedroom design ideas, you can then get organized and begin coming up with a plan moving forward. Do you know how to design a bedroom or where to start?
If not, there's nothing to worry about. You can start coming up with a few good ideas today by continuing to read below. In this guide, you'll find several bedroom design ideas!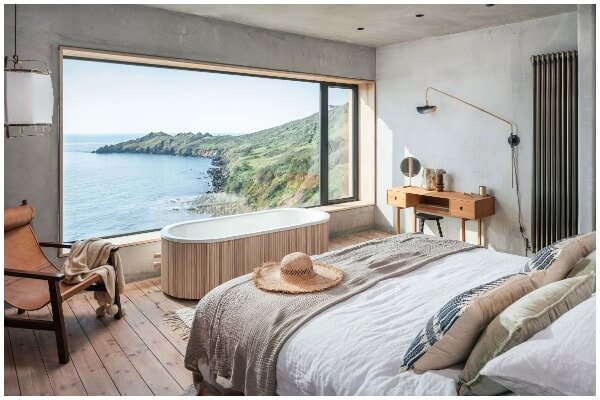 Choose a Theme/Color Scheme
You might want to start planning by choosing a theme or a color scheme. Although you might not want giant characters painted on your walls, you can decide on a theme that fits your personality best.
Here are a few themes to get your mind thinking.
beach style

medieval style

bohemian style

cottage theme

romantic theme
Keep in mind; these are just a few ideas to get you started. If you have a favorite show or movie that you want to recreate in your room, then go for it! Your master bedroom should be a place where you can feel at ease, comfortable, and yourself. 
Don't forget to choose a paint color scheme as well. Which colors will you use not only on the wall but in the decor pieces as well? Will you paint all the walls the same color or have an accent wall?
Everything in the room should tie well together. 
Plan Your Layout
When planning your layout, pay close attention to the direction of natural light coming from the window. Knowing where natural light hits can help you plan the location of different furniture pieces. You want to start with your bed.
It's often best to place the bed in the center of the room with its headboard up against a wall. When you walk into the room, you should have the footboard closest to you. If your bedroom is smaller, then you might want to place the bed up against a wall to have more space in the center of the room. 
To save even more space, it's worth looking into Wilding wallbeds that can fold up against the wall when not in use. Now, think about what other furniture pieces you want to have in your room. Where will each piece go?
How much space do you need for each furniture piece? Make sure to take measurements and have them with you when shopping. You should know exactly where everything will go and how much space you have. 
Purchase Your Furniture
When selecting your other furniture pieces, keep storage space in mind. Try to invest in furniture pieces that also double as storage. Nightstands with drawers, bookshelves with a bottom drawer, and an end of the bed storage bench are all awesome options. 
Having optimal storage will prevent clutter from forming even in large bedrooms. The style of furniture you purchase should fit well with the overall bedroom theme and color scheme you chose. Each furniture piece should increase aesthetics while offering you everything you need. 
Side tables, chairs, and vanities are all great furniture pieces to place in your bedroom if you have the space for them. 
Also Read: 4 Things to Consider When Buying Custom Made Metal Furniture
Consider All Lighting Options
What lighting options will you have in your master bedroom? You'll want to consider both natural and artificial lighting. Natural light is ideal to have a lot of because it helps improve mood and lights up the space without electricity. 
Artificial lighting is essential for evening hours, when natural light isn't as bright when you want to close the blinds but still have light, and for completing tasks. Don't hesitate to get creative with your artificial lighting, either. Make sure if all goes with the theme of the room.
For example, if you're going for a more glam look, then consider hanging a crystal chandelier as the main source of light and crystal lamps on the nightstands for task lighting. 
Also Read: Top Reasons Why Use LED Lighting Systems For Your Kitchen?
Incorporate Nature
Having plants or flowers in your master bedroom can also help improve mental health. They also help bring the outside in and promote a more natural vibe in the room. You'll want to select plants based on how much sunlight the room receives and by how much experience you have caring for plants. 
Thankfully, several plants, such as the Aloe Vera, don't require much attention at all. There are even plants that require little to no sunlight, which will work well in darker environments. 
Select Cozy Flooring Options
Have you put much thought into your master bedroom's flooring? There are many great flooring options to choose from, and you shouldn't have any trouble finding something that matches the theme. Hard floors are ideal because they're much easier to keep clean and healthy. 
To ensure the floor stays cozy, consider laying down a large rug. The rug can be placed under the bed as long as it's big enough to extend past the end and each side of the bed. When you get out of bed, your feet will have something cozy to land on. 
Also Read: Carpet vs Hardwood Floor What's Best for Your Home
Bring Your Personality Into It
No matter what bedroom theme you choose, you can always bring your own personality into it. Artwork and photos are a great way to show your personality and the things that mean the most to you.
You can place the artwork or photos in frames that match the theme well. Throw pillows can also be a good way to show your personality. 
Designing a Master Bedroom Doesn't Have to Be a Challenge.
Although designing a master bedroom takes planning and dedication, it doesn't have to be a challenge. Use all of the helpful tips and ideas listed above to help get you started. Remember, the space is yours to create, so have fun with it!
For more house decor topics, check out a few other posts daily.