Struggling to know what you should do about your home's mold problem? Wondering if mold remediation services can help?
If you have discovered mold in your home, it's important to do everything you can to get rid of it immediately. Hiring professionals to help is essential and doing so will help you to get your problem under control and will help ensure that the mold is completely eliminated.
If you're wondering what happens in the mold remediation process, look no further. Here's everything you need to know.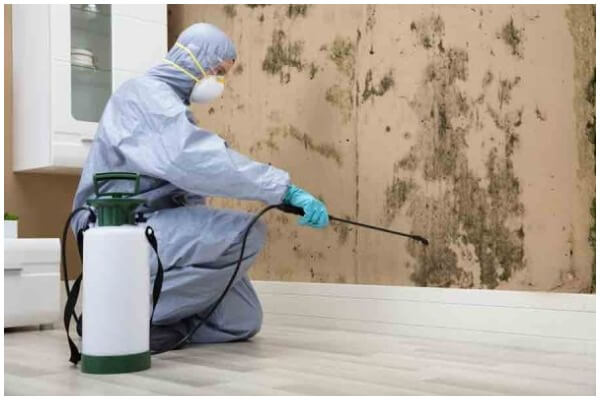 What is Mold Remediation?
So what is mold remediation and how can it help? Mold remediation is a process that includes multiple steps for addressing a mold problem. It includes a number of steps which include identifying the problem, eliminating mold, and ensuring that it doesn't come back.
Any mold elimination professionals that you hire will each go through a similar mold remediation process to address your problem and to get it under control.
Typical Steps of Mold Remediation Services
So what are the typical steps of mold remediation? Here are a few that you can expect.
Identify Mold in the Home
The first step of the mold remediation process is to identify any mold in the home and to determine the cause of it. Your home will need to be inspected thoroughly to determine where the mold is and how much of it there is. 
Additionally, it's also important to find out what is causing any mold that is discovered. Mold growth occurs due to moisture or water problems, so if there is a leak or a moisture issue of some kind, then it will need to be identified in this stage.
Also Read: What To Know About Mold Removal
Mold Containment
Once the mold and its causes have been identified, containment will be the next step.
A professional may use negative air chambers to keep the mold isolated and to prevent its spread. HVAC systems will also likely need to be turned off as well in order to prevent the mold spores from spreading further.
Eliminate Mold
The next step in mold remediation is to kill the mold and spores in the contained areas using antimicrobial and antifungal substances. Professionals can work to eliminate the mold in these areas and will clean it up well to ensure that these areas are safe and secure again.
However, not everything can be cleaned completely. Because of this, porous materials such as drywall and carpeting may need to be removed in order to fully get rid of the mold.
Inspect the Results
One of the most important steps of the mold remediation process is to inspect the results. The efforts that were made during the remediation process will need to be checked and examined closely.
Professionals will check to ensure that there aren't any traces of mold that are still visible and will make sure that any moisture problems that led to mold no longer exist. After this, inspecting your home regularly will be essential and will help ensure that the mold problem doesn't return.
Also Read: Home Buyer Tips: Getting the Most out of Your Home Inspection
Understanding the Mold Remediation Process
If you're wondering if the mold remediation process is the right choice for your home, you need to consider the information above. By hiring professional mold remediation services, you'll be able to get rid of mold and begin to breathe easy in your home once again.
Looking for more home care tips? Start browsing our blog now to discover more useful home tips and ideas.