Windermere is a town in Orange County, Florida that is surrounded by bodies of water and has residences with swimming pools. Tourists and locals flock during the summer, looking for something exciting and refreshing to do.
About 30 public swimming pools are accessible in Windermere today. Tourists often look for other ways to cool down and relax than just beach bumming. The most common activities include dipping in pools and doing water sports on lakes.
What to do in Windermere, FL
Since there are great services that offer pool cleaning in Windermere, FL, it means there are loads of pools that are clean, spotless, and hygienic. Because of these great services, you can find loads of pools that are worth taking a dip in, and this article will list out the things you could do after practicing or learning how to swim.
Cruising in the Lake Butler Chain of Lakes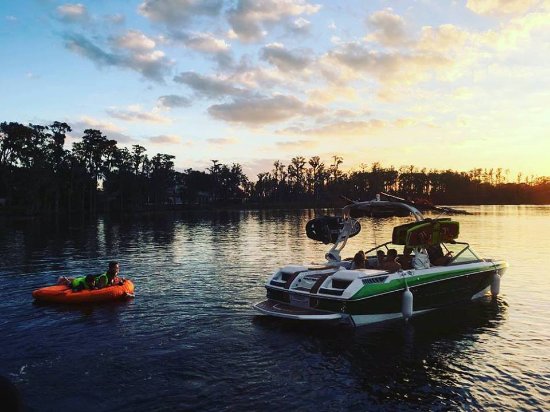 Another fun way to be a Floridian, which is an excellent idea to spend summer is sailing in Lake Butler Chain of Lakes. Its location is in the town of Windermere. Home of Orlando's sports celebrities and multi-millionaire personalities. Through a lake cruise, you get a glimpse into the backyard of exquisite house and lifestyle. The lake also houses an array of wild species; pelicans, turtles, hawks, and crocs/gators; see them all in a lake tour. 
Other Summer Activities in Windermere, FL
Sea Life Aquarium Orlando
Experiencing lake butler chain of lakes is only one of the many fun activities to do in Windermere, FL. Another aquatic experience besides swimming in lakes and swimming pools is the water-themed venture in Sea Life Aquarium Orlando. It's the 50th SEA life location worldwide. Expect more than 5000 creatures of colored fish, seahorse, and jellyfish. The ocean tunnel provides you with a 360-degree view making your experience with the shark more vivid.
Tibet Butler Nature Preserve
If you're driving your way down in Lake Butler, it's best if you headfirst to a more authentic experience in Tibet Butler Nature Preserve. It's a county pack seven miles away from North Disney Springs. Expect trails and boardwalks that gives access to unblemished wetlands, pine forest, swamp, and lakeshore lining with cypress trees. 
The 438-acre preserve can run you to almost several miles, enough to house eagles, armadillos, snakes, and other reptiles, including the Florida gator. 
If you and your family are opting to unwind to a place secluded from the beaten path and still wanting to see the bodies of water, West Beach Park is a perfect escape. 
A park is also a fun way to spend your summer activities with babies, toddlers, and children who would love some outdoor games. They also have benches and grills for you to cook while overlooking the surrounding lakes.
Whether you're a Windermere homeowner who maintains your pool with pool cleaning Windermere, FL service or a town guest looking for fun-filled summer water activities for your family, consider trying out the list. Windermere takes pride in its clear and cool waters, giving the residents and guests a fun and comfortable summer season every year.