The sun is still burning hot, but this doesn't mean you have too much time to postpone those home interventions to make it fall-ready. In fact, you only have a couple of weeks before the bad weather is here. But you have some time to get your ducks in order indoors and outdoors, too. We're not talking maintenance interventions here, but also some décor tips and ideas. You want a cozy and welcoming home, after all. So, keep grab your notebook and a pen and write down our suggestions.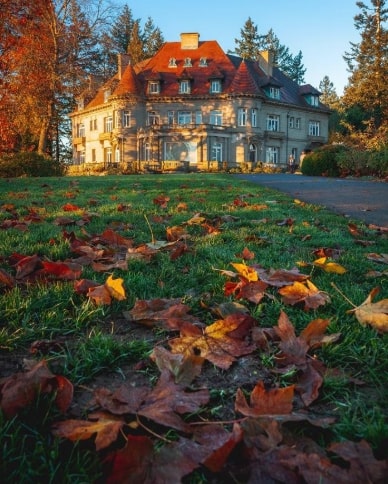 Interior
To enjoy all the pumpkin spice latte, you need during these fall months, you first have to make sure your home is properly insulated and heated. Take care of some small maintenance interventions inside your home, next couple of weeks. 
Safety devices

. You'll be making your home warm and fuzzy during these months. You want to make sure that before you start running your furnace, you check all safety gear. Smoke detectors, CO2 detectors and other smart gadgets you have should be checked for batteries. Take a look at your fire extinguisher and see if it's still good to use. Replace it if it's expired. 

Furnace maintenance

.

Give your HVAC specialist a call ahead of time

. As the fall approaches, their schedule will be more than crammed. Besides, this will give you just enough time to fix all potential issues of your furnace, until the bad weather strikes and you really need that heating in your life. 

Insulation

. You don't want air drafts in your home, do you? Be smart in late August and check your insulation. Households that aren't properly insulated eat up a lot of energy of fuel. If you overwork your furnace, you reduce its lifespan and grow your energy bills. Put your money is high-performing insulation to make your home as welcoming and cozy as possible. 
Exterior
Now that you have your indoors set and ready for the cold months, take a better look at your house exteriors, too. There are some maintenance interventions you have to take care of year after year, but it's worth the efforts, in the end. Here are some. 
Check exterior walls for cracks

. Especially if there are cracks in the foundation, you have to close those up before the cold weather strikes. Those are areas where cold air can enter your home. They are also an open invitation for critters and small animals inside your home. You don't want to struggle with mice infestation this winter, do you?

Have your roof inspected

. This will also help you keep your home warm and dry. While the team is inspecting your roof, ask them to check your house gutters as well. Some roof inspection businesses can clean these for you, so check and see if it's possible. Cleaning your gutters will help you ensure proper drainage, so it's important. 

Trim your tree branches

. Dead branches can be a huge structural concern for your home. In case of a big storm, they are very likely to land in your windscreens and damage them. Worst case scenario, they can go through your windows and your repair bill will be a generous one. 

Take care of your pool

. Give your pool a little extra love before the fall comes.

The supplies you need to maintain your pool

in perfect shape through the cold months are accessible if you search for them in the right place. Only buy your goodies from professional retailers and make sure you ask for help if you can't take good care of your pool on your own. To winterize your pool, you have to follow some easy steps. First, you have to clean the pool and balance the water. Then, you must

take a closer look at the filters

. Make sure to drain your pump, filters and chlorinating equipment before you empty your chemical feeder. Ultimately, make sure to cover your pool with a special cover. You can find them in professional stores.
Design 
All the structural matters are arranged, but you still want to make your home as comfy as possible. Design matters, in this case. We have some smart tips to make your home fall-ready.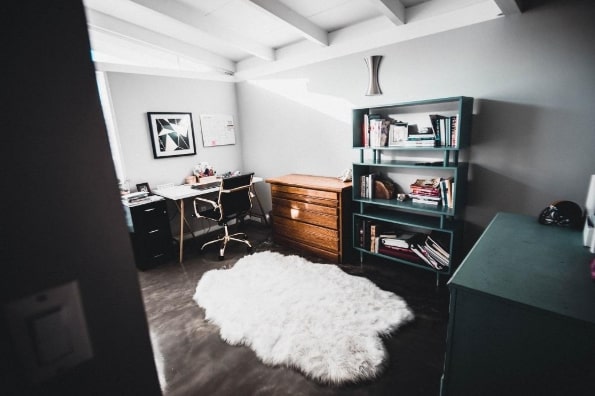 Change your throw pillows and blankets

. Throw pillows and blankets should change in color and texture between seasons. To make your home cozier and welcoming, try to swap light-colored elements for rich hues. Mauve, burgundy, and rich yellow hues work best as accent colors. Go for fake fur and other textured fabrics. They will give your room a kick and will bring some well-deserved cozy elements. 

Give your mantel a touch of fall

. You sure love to sit by the fireplace when the air gets a nice crisp. To put your fireplace in the best possible light, try to

decorate the mantel in a way that screams "fall"

. Group decorative objects in different sizes, try to integrate some fall hues with your decorations, change the summer, nautical-inspired mantel accessories with fall-proper ones. 

Fall greens do make a change

. You can always search for your garden for some fresh greenery. Try to craft some beautiful garlands with it. Maybe integrate some pine cones. A touch of red from some fall berries will have a huge impact on the general look of your home. In-season blooms are also great to bring a touch of nature indoors. 

Light things up

. Since the days will become shorter and shorter, you can always bring in new lighting solutions. Think of some Edison bulbs since they're so in trend right now. Boho-chic lighting accessories also work wonderfully. 
Follow these suggestions to make your home extra welcoming and cozy this fall. Take care of all structural matters before you jump into the decorating train. Those are more important and can change enormously how you feel indoors. Experiment with different colors and textures and find out what works best for each room. You can keep things as varied as possible if you aim for the shabby-chick design.