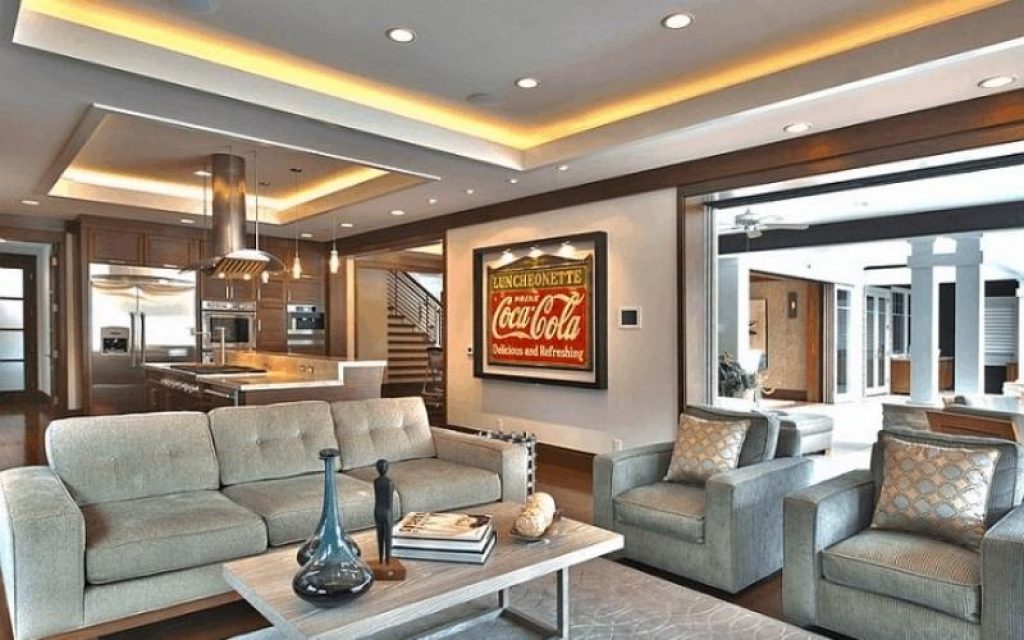 Metal signs are an excellent decorative choice for any household. Metal signs can present your apartment with a new and appealing touch, regardless if you prefer a customized design or a traditional style. With so many styles to choose from, it might be difficult to find the perfect one for you. Fortunately, if you keep your likes and requirements in mind, you'll be able to find the perfect metal sign for your place.
Here's a guide on getting a decorative metal sign for your property.
Choosing a Metal Sign
The first step in choosing a metal sign is to think about your requirements. Since every property is unique, a metal sign may or may not suit the current style of your home. There are a few other things to think about:
Determine where you'd like to put your custom metal signs before choosing a design. Is there adequate wall space to hang the signs securely? Do you prefer it in the kitchen or in the corridor? Do you prefer it outside? If you do want to display your metal sign outdoors, you should choose more durable materials like stainless steel. Before you pick your exterior or interior metal art, think about the place where you want to put it.
Before choosing a design for your sign, consider the style you want. Metal art is offered in a variety of styles, ranging from 3D to flat ones. Consider what format you envision for the sign if you have a concept in mind, such as a picture or letter. You can then start thinking about unique design options.
Design Choices
The best part of having metal signs as home decor is that they come in a variety of styles. Check out the following design examples if you have a particular concept in mind or are seeking some inspiration:
Signs for families: A lot of families want to decorate their properties with a metal sign. You may incorporate a family name or symbol into your wall art with a personalized family metal sign. This style allows you to demonstrate your family heritage while also adding a personal touch that makes your space feel like home. Simply select a font and shade, then enter the name you intend to symbolize, and you're done.
Monograms: Monograms are ideal for displaying brands, symbols, or even initials. You may add single or multiple symbols to create a one-of-a-kind design. Metal elements are perfect for monograms since they can be shaped into whatever design you want. Just pick your desired characters or symbols and make your purchase.
Address signs: Show your address at the front of your property with a customized steel address sign. Exterior metal signs are extremely sturdy and can withstand harsh elements like extreme weather for years. Depending on your preference, you could either mount it or prop it upright.
Specific images or designs: You can also search through many metal signs for particular images or designs. For example, a metal summit deer artwork is a one-of-a-kind piece of home decor. On the contrary, metal beach signs would look great in your doorway. 
Even though you don't have a certain style in mind, there are various distinct art styles that will look great in your home.
Finally, many metal signs make excellent decorations for special events. You can personalize a metal sign to suit your needs, whether you're staging a wedding ceremony, a dinner party, or everything in between. Consider a metal heart-shaped pattern for wedding decor.
Personalized Design
You may have a certain concept in your head for your metal art. However, none of the currently available frames fit. Luckily, you also have the option to design your own metal sign. You can choose a style that allows you to create the exact style that you have in mind.
You have complete control over every aspect of your sign, such as:
Customized metal can be used in a wide range of settings, including offices and reception areas, as well as porches and beach cottages.
Also Read: 4 Things to Consider When Buying Custom Made Metal Furniture
Metal Wall Art Installation Techniques
When you've found the perfect metal design, consider how you'll hang it too. If you intend to display your metal sign or artwork inside, you must first learn how to install it without ruining the wall. Compared to other types of wall artwork, metal wall art is typically heavier.
Listed below are some metal sign-hanging solutions for your home:
Magnetic mounting equipment: Magnetic mounting hardware is a long-lasting and secure way to hang your wall art. All it takes is to put in the magnet and install your sign. Magnets allow you to easily transfer your sign around, allowing you to modify the look of the house whenever you want.
Velcro hanging strips: Velcro hanging strips are another alternative for installing your wall art. These tools are inexpensive and durable, which makes them perfect for a metal sign. Velcro strips come in a number of sizes, allowing you to choose the ideal fit for the size of your sign. Many types are very simple to remove, peeling away without removing paint or damaging the wall.