Hiring Custom Home Builders: 4 Ways to Make the Right Choice
After years of saving, you're finally ready to do something amazing—build your own custom home. In your mind, you know exactly how you'd like it to look, but how do you find a builder that can turn your vision into an actual home?
To bring your dream home to life, you need to work with custom home builders who can handle the building and construction side of things. But finding the right custom home builder isn't always easy, with so many contractors out there.
Ready to build your perfect home? If so, here are four ways that you can be sure to select the right builder for the project.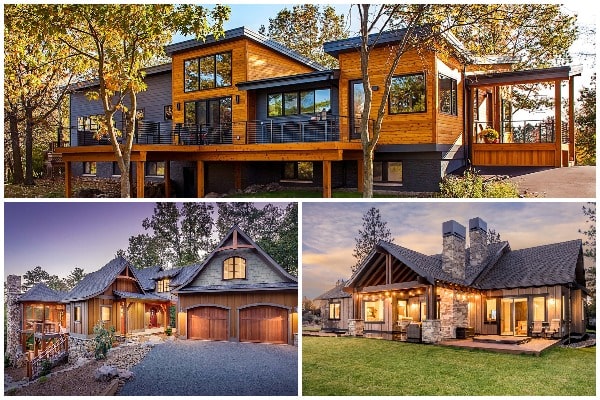 1. Always Ask for References
Custom homes are a huge investment, so you want to be sure you find the right company for the task—someone reliable, experienced, and professional.
While it's important to read reviews online, you'll also want to ask potential builders for references from past clients. This is one of the best ways to get a feel for what a company is actually like to work with and if previous clients would recommend them to others.
2. When Building a Custom Home, Your Builder Must Be Insured
Always look for a builder who takes safety seriously. All building companies should be fully insured, licensed, and registered to operate in your state.
This protects you in case of an accident on the job site, but it also demonstrates that the company is legitimate, with care for their clients and staff.
If a potential builder tries to dodge the question about their insurance and licensing, they might be operating illegally or trying to save money by skirting the law—not the sort of builder you'd want to work with.
Also Read: How to Choose a Custom Home Builder
3. Find Someone Who Suits Your Budget
It's no secret that custom builds can be expensive—there are plenty of costs beyond land and materials, such as blueprints, land surveys, permits, and engineering costs.
To save yourself complications later on, always find a company that's upfront about their costs and will provide a thorough estimate for the project. This makes it easier for you to decide which builder is best for your budget.
4. Ask Plenty of Questions
Don't be afraid to ask plenty of questions when hiring a builder. It's one of the best ways to find a company that matches your preferences and style.

Learn more about what your potential company specializes in first, making it easy to find someone right for your home build.
With These Tips, It's Easy to Find Custom Home Builders for Your Dream Home
There are plenty of custom home builders out there, making it a challenge to hire the right company. However, with the tips above, you're sure to find the perfect builders to bring your vision to life.
Once you're settled on a builder, you can sit down with them and start making plans—although it may take some time before your new home is ready, it's sure to be worth the wait!
Want to learn more? If so, keep reading to find more inspirational home and design content.