Reworking a bathroom can be a challenge due to its importance in the home. It stands in the same rank as the kitchen, whether this is for a house or an apartment unit. Because of this, giving the bathroom a fresh look can help in increasing the value of the living space.
While décor would help in enhancing the look of the bathroom, you need to take steps to go further in making it look better. Giving a home or apartment bathroom makeover is your best direction for it. Today, we look at these tips to help you set up a successful bathroom makeover.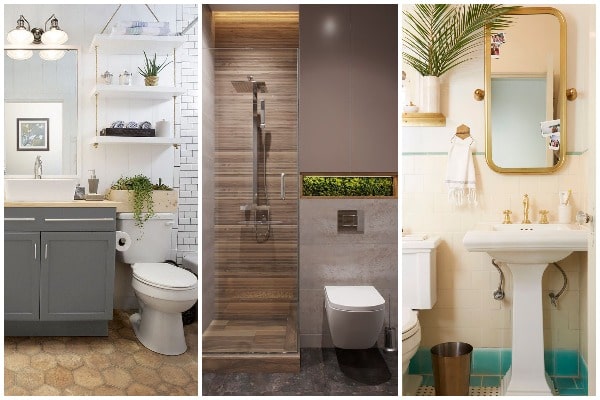 1. Plan Out the Renovation
One of the main tips that you should note for a small apartment bathroom makeover is to set down every aspect of the project. You need to plan out the whole renovation process. This includes the budget and the layout that you wish to use for your bathroom.
This helps you put a note on which materials you can afford with that budget. This includes fixtures and accessories that you would install or replace. Items such as hangers or tiles would also be at the mercy of your budget.
Make sure to have your ventilation and lighting as part of your budget. These are among the important portions of the bathroom.
To save money, labor, and time on bathroom fixtures, you can install a macerator pump instead and connect your shower, sink, toilet, and tub to the pump, which then collects the gray water from all these fixtures and pumps it to your home's septic system.
Also Read: Small Bathroom Renovations – Hiring Builders and Construction Companies
2. Recessed Areas for Additional Space
One of the neat apartment bathroom makeover ideas that you can use is the inclusion of recessed areas. This provides you built-in portions into your bathroom for storing various toiletries. 
This may include recessed soap dishes in the shower area. Recessed cabinets to store medicines and other care products may also come to mind. You can use this setup for your lighting, turning it into a recessed light.
3. Mirrors for a Broader Image
Bathroom mirrors add a degree of functionality and design to your bathroom. When looking at functionality, having a bathroom mirror helps out in grooming. Though, adding more mirrors can also contribute to the visual design of the bathroom.
With additional mirrors, you expand the room in a visual sense, making it look spacious. Along with this, the light bounces off mirrors quite well that it can also help increase the illumination in the area. This works great as a rental apartment bathroom makeover idea.
Also Read: Remodeling Homes with the Amazing Replacement Glass
4. Add Plants for Living Color
Adding plants in the bathroom is a handy idea to use for your DIY apartment bathroom makeover. It adds a splash of color for bathrooms that run on monochrome with their design. This also works great with plants, helping in improving your air quality.
5. Work Out the Tiles on the Shower or Tub Area
Retiling the shower or tub area would work well as a small apartment bathroom makeover idea. Though in the DIY sense, it may comprise multiple projects to accomplish this. Even so, retiling them can give your bathroom a fresher look.
Try Out These Ideas for Your Apartment Bathroom Makeover
An apartment bathroom makeover can help breathe new life into your bathroom. This adds not only to the aesthetic but also to ensuring the bathroom remains clean. Take the time to go for your bathroom makeover and plan out what you need.
Did you find this helpful? We also have other articles that you can check out today.