Modern life advances new rules and offers excellent opportunities. Fortunately, some things remain constant: a dependable professional plumber capable of solving any pipe-related issue is always required. Nowadays, the equipment, materials, and advanced techniques allow plumbers to deliver services productively and rapidly, saving the clients' time, money, and emotional comfort. The professionals at 5 Star Plumbing ensure outstanding service and crack any plumbing-related problem brilliantly. 
Proficient masters have always been in demand. Today's industry requires high quality and commitment to conduct a successful business. Plumbing contractors and services compete to make their mark and follow the tendencies of the field, packing their ranks with reliable, experienced masters.
Hardly any home renovation can leave out of account piping installation and repairs, water supply, and drainage, heating facilities, and other related services. Skillful plumbers are required at all stages: beginning with planning and concluding with the repair of your dishwashers and laundry washers. The thing is to make the right choice and opt for a proficient plumber. What should you take into account?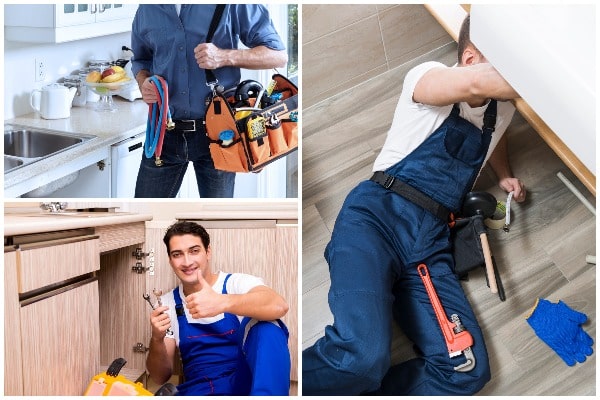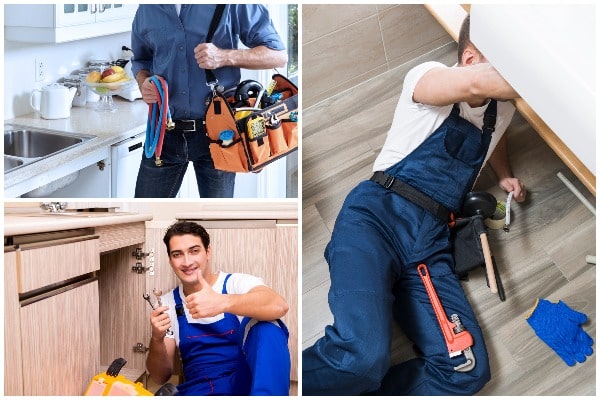 Plumbers on the Beat
Every job requires particular knowledge and skills. And if some of us can decently perform uncomplicated plumbing activities like replacing a tap, other operations, including severe leakages or installing a walk-in shower, demand proficiency and knowledge. Therefore it is highly required to hire a licensed plumbing contractor to ensure successful service and an equally important warranty. Let's consider the quintessential elements of a great plumber's performance.
A pro is expected to:   
Understand and consider the floor plan, plumbing schemes, and ideas introduced to create a particular design effect 

Be experienced and possess enough knowledge to read and interpret technical documentation to install the facilities. 

Diagnose and access the defects of the current plumbing system and be capable of fixing them, preventing further problems. 

Provide suggestions on reinstalling elements subject to deterioration and should be replaced. 

Be knowledgeable in materials, pipe specifications, diameters, lashing technologies, mount structures, and other service peculiarities. 

Inspect and estimate other plumbing lines, including water supply, sewage, and drainage systems and provide corresponding actions to fix the current or potential malfunction. 

Operate modern tools and proficient methods to advance the repairing services. 

Be experienced to apply the knowledge practically. 

Be creative, confident, and in good health to maintain positive communication.  
DIY Plumbing
Plumbing malfunctions can paralyze even hard-boiled homeowners. And the primary idea that occurs in most people's minds is calling a professional plumber to mend everything and, desirably, the peace of mind too. But heaven helps those who help themselves. If you feel that simple plumbing jobs are within your scope of abilities, do accept the challenge. Knowing some essential info about the house's plumbing system can save you some funds and ensure first aid in emergency situations. In the end, it will buy you some time while a pro is on their way. 
Indeed if minor issues arise with unfavorable consistency, homeowners need to have contacts of a dependable plumbing contractor or agency that will instantly come to rescue, in case. Often, old houses are more vulnerable and are prone to damages. Understanding the basics of your plumbing system is vital. All you need to keep in mind is where the main water valve is placed. You should learn how to impede the running water to avoid flooding. Once the first aid steps are taken, you can confidently wait for professional assistance to arrive and fix the matter.
Also Read: 2 Easy DIY Home Decor Projects You Should Try in 2021
If you asked homeowners worldwide about the most frequent plumbing-related breakdown, the toilet tank button would surely top the list. Some people use the fight fire with the fire technique, but it fails in most cases, aggravating the issue. The breakdown often relates to plastic valve damage.
The element is situated inside the siphon and requires a replacement. Fortunately, the materials are not expensive and can be acquired in any utility store. You can either purchase the demolished component or reinstall the entire siphon element. Before you start the operation, ensure to block the running water and empty the toilet tank. Then, all you need to do is follow the simple algorithm: discard the lid, separate the drainpipe, and remove the damaged siphon. After you install the new element, declare the game to be won.
Also Read: Tiny Bathroom Ideas for Small House [Birdview Gallery]
The breakdown challenger causes water leakage and can be eliminated by a gasket reinstallment. However, some cases appear to be more complicated and imply the entire facility renovation. To understand the breakage cause, one needs to unscrew the tap elements and inspect the construction as a whole. One should possess particular knowledge and skills to operate.  
And though gasket replacement is not as challenging as it might seem, we recommend that you rely on professional assistance when it comes to the safety and comfort of your family and home. Our experienced plumbers provide the uppermost techniques and the best equipment to combat the problem. However, there is one vital thing the homeowner can do to ensure success and safety: find the main water valve and deter the supply while waiting for the professional service. 
Why Is License Important?
Most US states require mandatory permits that professional plumbers should obtain and verify once in a while. One should always rely on competence, experience, and high qualification for household-related issues and family safety. Licensed employees upgrade their skills, undergo training programs to keep up with the times, and learn about the newest techniques and advanced equipment and tools. Notably, licensed training programs guarantee the plumbers pass particular tests to get the permits and prove their competence and commitment.
The US law demands the plumber contractors and services comply with the advanced requirements and professional instructions. Disobedience may lead to fines and bar trespassers from business for a reasonable period. As the permit appears to be a binding contract between the contractor, the state, and the client, even licensed plumbers may be disqualified if violating the law and providing incompetent service. On the other hand, it remains the homeowner's responsibility to check if their specialist of choice has a valid license prior to the performance. 
US plumbers should also be registered, as required by most states. However, the status doesn't guarantee the master possesses the necessary experience and skills. It is still favorable to have a pro license. 
Guarantees 
There two ways to ensure the services performed are competent and won't cause further demolition: commercial responsibility insurance and warranties. Insurance can be helpful when homeowners want to prevent the plumber's unqualified operations.
Still, these measures do not guarantee the contractor will cover the costs for the remodeling services. On the other hand, warranties or bonds provide guarantees that the agency will compensate for unforeseen expenses. These certificates create additional layers of safety and comfort.  
5 Reasons to Hire a Plumbing Contractor
A professional plumber can deal with the challenges with guaranteed grace and competence. And though even licensed masters may face issues, hiring one is the preferable way to get the job accomplished. 
Consider the top 5 advantages of hiring a plumbing pro:  
Competent service and a high level of efficiency.

Rich experience and vast knowledge allow the master to inspect and evaluate the plumbing system. 

Fixing the current damages and preventing potential hazards

Warranties and license permits guarantee safety and emotional security. 

Top technology and modern equipment to inspect and repair the damage within the shortest possible time 
How to Find a Reliable Plumbing Master? 
The development of modern media and technologies allows one to find a specialist almost in every field without leaving the house. 
When it comes to chose a dependable master to assist with the plumbing and provide competent services, one can rely on several search means:
Online services are the ultimate search means. Respectable plumbing agencies and contractors have official web pages and accounts where you can browse the portfolios, learn about the pricing, and read the customers' feedback. And though some of the reviews might be bought, most of the feedback is worth considering. 
Yellow Pages and newspapers
Paper means are more traditional but are still very popular and effective, especially when it comes to household services. Besides, most masters are registered license-holders. 
This source is an unbeatable way of finding a dependable specialist. Turn for references to your friends, relatives, neighbors, and colleagues. Indeed, you'll find the one you're looking for. When there is a will, there is a way! 
10 Things You Need to Know Before Hiring a Plumber
Finally, you have found a candidate to perform the plumbing work. And although the reviews and references are positive, do not hesitate to get the ten essential answers from the contractors' agency before the master begins the job.
Also Read: Some Common Issues You Should Leave To A Plumber
Here is the list of questions to ask:
Are you a certified specialist?

What is your plumbing experience?

How much does the service cost?

Do you offer discounts?

When is the payment provided: in advance or after the work is accomplished?

Is it an hourly rate or a flat rate?

Who will be my specialist?

Do you provide cleaning services after the job is done? 

Who is liable for failure to fix the problem?

Can I have some feedback on your specialists' performance?