Some Common Issues You Should Leave To A Plumber
Doing some chores by yourself is considered a good thing but there are a few things that we all should leave to the professionals. For instance, a lot of people try to fix issues around their faucets, sinks, and pipelines by themselves and end up doing more damage. 
There are a lot of issues that seem easy but are not, which is why you should leave them for the professionals such as NZ plumbers.  
So without any further ado, here are a few very common issues that you should not handle yourself but let a professional do it instead.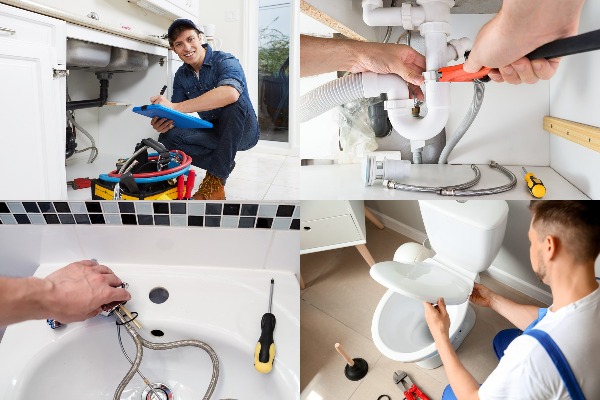 It is very common for faucets to start leaking after a while or so but it doesn't mean that you should start meddling with it. You're more likely to damage the faucet rather than repairing.
Also Read: Plumbing Problems? Here's Tips and Tricks to Prevent or Clear a Clogged Drain
Letting a plumber handle your leaky faucets is recommended. You should turn off the main valve and call a plumber as soon as you find a leaky faucet that is because the plumber would come and delicately fix the faulty parts. There are many parts inside a faucet that you could damage or misplace easily. 
This is something that a lot of people mistake to be a very task. Although there is no rocket science in replacing faucets, many people damage the waterlines, the sink, the pipe, or the faucet itself while replacing it. 
The faucets are indeed made up of steel and other heavy-duty material but if uninstalled or installed incorrectly, you could damage them or the sink easily. A plumber knows how to perfectly remove and install faucets and tight them so they're too tight nor loose.
Have you ever noticed that one or more of the sinks in your house takes so long to drain out completely? That is very common, because, with the passage of time, there is a lot of gunk, food particles, hair, and other things clogging the drain. 
Also Read: Detrimental Effects of Clogged Drains
Most of the people just buy a sink cleaner and use it to clean all the sinks and drains. It may seem effective but sink cleaners are very acidic and can damage the pipelines when used frequently. You should call a plumber and ask the plumber to clean the sink and pipelines manually. It will not damage your pipelines and even increase the lifespan of the drains too. 
These were a few of many problems that you should let a plumber handle. Other than that, there are many other issues that a plumber can solve. 
For instance
Leaky Pipes

Burst Pipes

Pipe Replacements

New Plumbing Installations

Installation of Fridge Waterlines

Installing A Water Heater

Water Heater Leaks

Low Water Pressure

Water Line Break

Hard Water

Sewer line Cleaning

Pipe Relocation
And a lot more. So if you ever face any of these issues, you should call a plumber rather than trying to do it yourself!