As much as we would all like to build dream homes and mansions, most of us aren't millionaires. Honestly, it's surprising that so many people are still buying homes despite their rising costs. For existing homeowners, renovating a home can feel like a realistic way to find that aesthetic you always wanted. 
Every year, millions of Britishers take up various home renovation projects. Some of these projects can be grandiose and change the look and feel of the entire home. Of course, these aren't exactly easy on the pocket! 
Prices for construction materials have gone up, and hiring labor can now be 30% more expensive than it once was. Surely, there must be a way to renovate your home on a budget, right?
Today, we will explore the concept of home renovations on a budget. Let's look at some unique ways that you can save money and enjoy a fresh, new look for your home.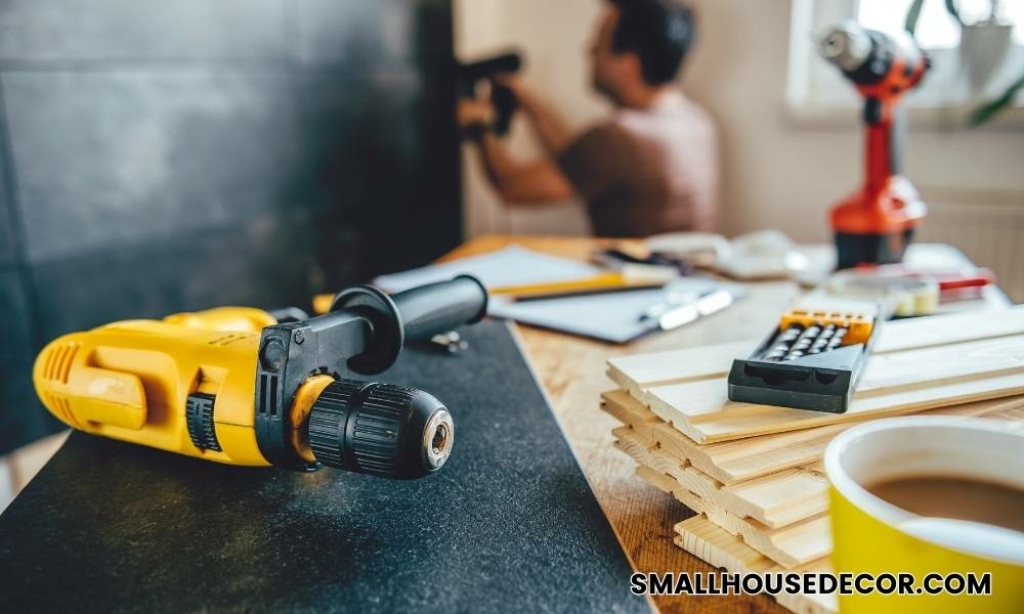 1. Complete As Much Renovation As You Can On Your Own
Many contractors tend to charge on an hourly basis for their labor. On average, this can be around £25 – £60 or more, depending on their experience and the type of job. This can add up quickly, especially if you haven't bothered to plan things out properly. 

A lot of work that a contractor does can be done on your own with some DIY energy. Remember, you are trying to save money, so you will have to put in some effort from your side. Tasks like installing bathroom fixtures, flooring, and drywalling are relatively simple. 
Similarly, areas like painting, basic carpentry, landscaping, and minor plumbing work can all be done by yourself to save money. 
Of course, you want to avoid making any serious changes that require contractors and official permits. This will include things like removing walls, complex electrical work, roofing, demolition, and structural or foundation work. 
2. Ensure You Aren't Spending More By Doing DIY Renovations
It is going to be important that you don't end up spending more than you would if you hired contractors. Going over budget happens more easily than you think.
In this regard, it can be helpful to hire an estimator for building work that you hope to start on. The price of construction materials can be a complex subject. As an outsider to the business, you are likely to be overquoted by many suppliers. An estimator can give you accurate cost estimates and help you plan out a realistic budget. 
More importantly, they can guide you through the process of comparing contractor bids and vendor and material selection. These are areas where an experienced guide can be helpful, even if you want to DIY most of your renovation. 
According to Page Building Consultants, an estimating service can help you identify the feasibility of a project. Experts can offer suggestions based on their past experience with similar projects and situations. Such guidance can potentially save you a lot of money. 
3. Construction Material Doesn't Have to Be Expensive
If you do things the 'correct way,' you are likely looking at hundreds of pounds just for paint. Americans have options like Lowe's and Home Depot, where 'mistint paints' can be found at great prices. 
In the U.K, you can find similar deals at your local B&Q. Just ask to see what clearance paints are in stock. You are likely to find mistint paints at a fraction of their usual price. 

Similarly, if you can be flexible, construction items with minor flaws and imperfections can be found at heavily discounted rates. This can include items like tiles and flooring options. 
Even materials like lumber can be found at far better prices than retail hardware stores would have you believe. You just need to be willing to visit a lumber or sawmill, and perhaps, engage in some old-fashioned bargaining. 
Also Read: Low-Maintenance Building Materials for Tiny Houses
Conclusion 
Renovating your home might sometimes seem like an unnecessary expenditure. However, if it is not going to put you in a tight spot, the benefits can often be worth it. 
A strategically renovated home can increase property value and provide you with a more fulfilling living experience. 
Note that we used the word 'strategically'. A lot of people believe that by doing a couple of renovations, they can sell for a nice profit. The truth is that some upgrades are superior to others. Something like a new deck or patio will offer you more returns than excessive personalization. 
It's a similar situation if your renovation is excellent, but the homes in your neighborhood aren't at a similar level. Buyers are unlikely to pay a premium for your home only to live in a neighborhood that pales in comparison. Thus, be wise, do your research, and save money where it matters.