How Do I Choose the Best Plumbing Contractor in My Local Area?
Did you know that the value of the plumbing industry's market size in the US stands at $124 billion? This shows how plumbers play an essential role in our homes.
Rarely do you need the services of a plumber, but when the need arises, there's no workaround. And as such, taking corners or ignoring your plumbing needs could cost you.
With the growth of the plumbing industry, more and more people are joining this profession. So, how do you find the best plumbing contractor?
When you find yourself needing the services of a plumber, it's tempting to pick the first plumber that a Google search provides. Don't risk your home by hiring anyone who calls themselves "the best plumber."
Here are the top factors to consider when choosing a local plumber.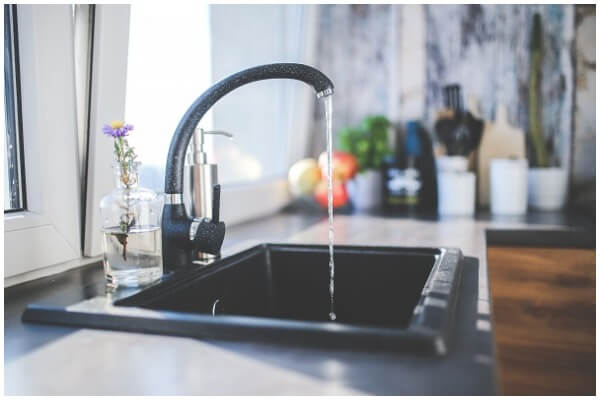 Consider a Plumber's Qualification
With so many plumbers in the market, qualifications are a great way to sort out the best plumber from the rest. By choosing the most qualified plumber, you can rest easy knowing your plumbing issues will soon be behind you.
One way you can tell the qualifications of a plumber is by looking at the trade association website.
Most plumbers are members of a trade association. This requires them to meet set standards to be recognized by the association.
Check the Plumbing Cost
An important consideration to make before you settle on a plumber is the charges. The cost of plumbing services will differ from one plumber to the next.
It would be best if you did your due diligence first before you approached your local plumbing company. This way, you'll have an idea of the standard cost your plumbing issue requires. With this, you'll be able to find expert plumbers that fit well within your cost range.
The best plumbing contractor is one who is transparent with their charges. This means they'll be able to give you a quote for your plumbing requirements. This helps you avoid shock and confrontations when you receive the bill after the work is done.
References and Testimonials
As a smart homeowner, you understand the value of offering good services. And as such, a plumbing company that offers quality services will have countless clients vouching for and praising them.
There's always a chance that someone in your close circle required a plumber at some point. Consider talking to them about their choice of plumber and experiences. If they had a positive experience and the services were above board, odds are they'll advise you to hire the contractor.
The best plumbing contractor will come highly recommended and will provide testimonials.
Level of Experience and Expertise
The level of experience should be of utmost importance before you make your final decision. The potential plumbing contractor should have vast experience in the industry. This will be advantageous to you as simple rookie mistakes that might cost you big-time won't happen.
Also, consider the expertise of the plumbing contractor you're looking to hire. While often satisfactory, Most plumbers offer basics services.
Sometimes you get specified jobs that warrant specialized handling. Plumbing issues like water heater repair and HVAC systems require experts to deal with them.
Look for a local plumbing company that offers unmatched expertise and extensive experience.
Ensure the Plumber Has a License
With many states requiring plumbers to have a license, make sure you hire a licensed plumbing contractor. By asking to see the license, you get to verify the genuineness and validity of the license. This ensures you get professionals offering quality services.
Hire an Insured Plumbing Contractor
While no one asks for them, accidents do happen. Even the best plumbing contractor can't guarantee that accidents won't happen. Make sure that the plumbing company you settle on has insurance.
This way, should a plumber working on your home gets injured, they are covered, and you're legally protected. Also, accidents like flooding can happen, this could end up causing damages to your property and equipment. When such a scenario happens, the damages and losses you incur are covered.
This avoids you having to sue an uninsured contractor to cover the losses, which could take time and also cost you financially.
Also Read: A Homeowner's Guide to Fixing Plumbing Leaks
Does the Plumbing Company Offer a Warranty?
The best plumbing contractor should be able to offer you some guarantee on the services rendered. This stands to show that they have confidence in their plumbing work.
Make sure you understand if your potential plumbing contractor offers a warranty. If they do, ask the type of warranty they offer.
Also Read: Plumbing Problems? Here's Tips and Tricks to Prevent or Clear a Clogged Drain
Materials and Equipment Used
Another important factor that, as a smart homeowner, you shouldn't overlook is the materials and equipment used for the plumbing issue. Some unprofessional plumbers substitute quality for money by using substandard products.
By making sure only high-grade materials are used, you ensure you get value for your money. Also, this could be the difference between you having to call the plumber again or forgetting you had plumbing issues.
Availability
As you can't tell when you might need plumbing services, availability should factor in your choice. A pipe bursting in the dead of night can cause a lot of damage. If you can't reach your contractor as they don't offer round the clock could be disastrous and stressful.
Hire a plumbing company that offers emergency services! You just might need them.
Save On Cost by Hiring the Best Plumbing Contractor
Don't wait when it's too late to act. Use the above-discussed tips and hire the best plumbing contractor now. This will ensure you get professional and quality service while saving on costs.
Did you enjoy this article? For more content like this, make sure that you check out the rest of our website now!