How to Choose a CT Roofing Contractor
A good roof increases the esthetic value of your home and gives you peace of mind. It also saves you money and time wasted on frequent repairs. This is why you need a professional roofing contractor to do the job. 
Whether you need a complete installation, a quick repair, or quality maintenance and inspection, the right roofing contractor can ensure a completely safe, efficient, and cost-effective project. 
On the other hand, finding a trustworthy contractor sounds difficult especially when you need one right away. However, this doesn't mean you just pick any builder you come across. See more here. With that said, here are a few important tips every homeowner should know when choosing a roofing company.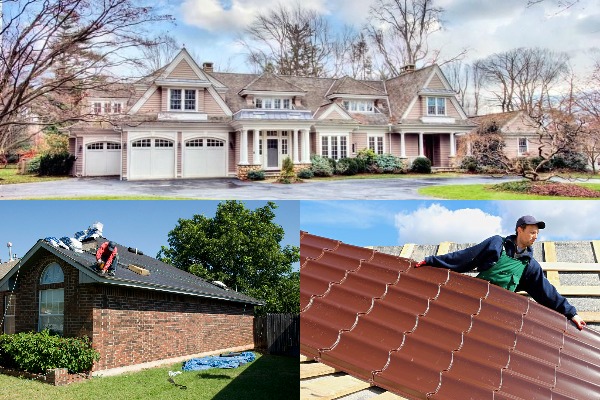 Contractor License
The state government provides licenses to businesses as approval of expertise in a particular field. This is no different with a roofing company. 
Every roofing professionals should have a valid license to carry out their business in your area. Having a valid license shows that they operate within the required building policies and codes. 
Let them produce their license number before they start working as proof that they are licensed. Roofing your home is an expensive project that may go wrong if handed to the wrong craftsman so you wouldn't want to risk it.
Experience
You can judge someone's expertise in any field by checking their years of experience. In this case, you will be wise to hire someone who has done the job for many years. 
Experience natures confidence and professionalism in the services provided. For instance, if your roof was badly damaged by a storm and requires a quick repair, hiring a person who has probably handled a similar situation is best.
It is so easy to get along where there is good communication. If your contractor takes longer than usual to respond to your calls or fails to respond to your emails, then they are not worth hiring.
Choose a company that responds promptly to customer's calls and messages, has interested customer service representatives, and does follow-ups and updates without being reminded. 
Poor communication may lead to unnecessary conflict and delays. So, ensure you communicate well with your worker.
Location
When choosing a contractor choose one from your community. This minimizes the risk of potential issues or being scammed. You will also have firsthand information on what to expect once the task is accomplished. 
Also, the fact that local roofers are closer to you is an added advantage. It means you can easily reach out to them anytime in case of an emergency. Similarly, local builders are familiar with the climate and the terrain of the area, so they will know what roofing materials would work best. For reference, We recommend commercial roofing Columbia mo for all your roof solutions if you're living in Missouri.
Also Read: Is It Time to Replace Your Roof? Here Are the Red Flags to Look Out For
Cost
Before settling for a particular contractor, find out how much other contractors are charging for the same services. If the prices are relatively the same, then you are good to go. 
Nonetheless, your decision shouldn't rely fully on pricing. Some companies might offer cheap services but end up doing a shoddy job. You may end up spending even more while trying to rectify the mess. With this in mind, always choose quality over cost.
Insurance
This is one of the most important factors you need to consider. The roofing company of your choice should have proper liability and compensation insurance. 
This cover protects you from any liability in case of any property damages or injuries. Worse still, you may end up on the wrong side of the law for hiring a roofer who is not insured. Before you sign any contract, check that the insurance is valid and up to date. 
Better still, call the insurance lender to confirm viability. Follow this link and find out why insurance cover is an important requirement for roofing companies https://www.investopedia.com/ask/answers/111815/does-homeowners-insurance-cover-roof-replacement.asp 
Safety
Every reputable roofing company has a safety program where they train their employees on various work hazards and how to avoid them. This minimizes the occurrence of accidents at work hence fewer delays. Make sure your roofer is well informed in the safety matters.
Also Read: 5 Guidelines for Safe Investment in Real Estate
Written Estimates
Always ask for a written quotation before you hire a roofer. You should also be able to read and sign the contract at your own time. If your contractor pressures you to sign the contract in a hurry, then it's evident that he is only interested in your money. Take time to read the contract and ask for clarity in case you are stuck before signing it.
What to Do After Hiring a Roofing Contractor
Cover Your Bases
Before you start the project, request your roofer to acquire a permit for you. Also, make sure you get approval from the insurance company for any claims submitted.
Never Pay the Entire Balance Upfront
The minute you have signed the contract, it means that you can now make the payment. To be on the safer side, always make a good faith deposit for starters then pay the rest after the project is completed. Plus, use your credit card to make the payment instead of cheques or cash. This way you can easily get your money back in case it falls in the hands of a scammer.
Choose a Completion Date
Installation or repairing of your roof can interrupt your daily routine especially if this takes longer than expected. To avoid this, choose a completion date and share it with your contractor.
Ask for Updated Estimates
Sometimes changes in the estimated budget may occur and your contractor is forced to revise their initial estimate. This is why having a flexible budget is important. Nevertheless, ask your roofer for documentation to confirm the changes and only sign it if it makes sense. Click here to see a few more tips you could use to get the best roofers.
Conclusion
Hiring a professional roofing company can be expensive. You may even consider undertaking the task yourself to avoid the cost. But then again, this will only add up to your budget not to mention the time consumed in the process.
Also Read: 3 Consequences of Failing to Repair Your Roof in Time
A good roofer understands the importance of safety, the latest technology, and proper communication along with other key factors. Plus, you are also assured of ultimate quality services. This is why you should let the experts do their job.