Growing mold is a common problem. You might think that you can remove mold on your own, but it is a lie that you can remove it on your own without any professional help. You can do it yourself when the problem is in a small area like 10 square feet and if the problem is not much. However, for large manifestations, you will require professional health for effective and safe mold removal.
The main question arises of how to choose the best mold expert near me. There are a lot of companies available in the market that provide more removal services for your home. It is important because when it comes to the health and safety of your home, you cannot afford to compromise on the quality. 
Mold removal companies specialize in removing the contaminated area of mold until the place is again safe for the occupants. Some Restoration companies even provide mold removal services where they work with mold removal experts. You need to make sure that the company you are hiring should offer mold remediation through expert and modern technology. Here are some questions you should ask yourself before hiring any more removal companies.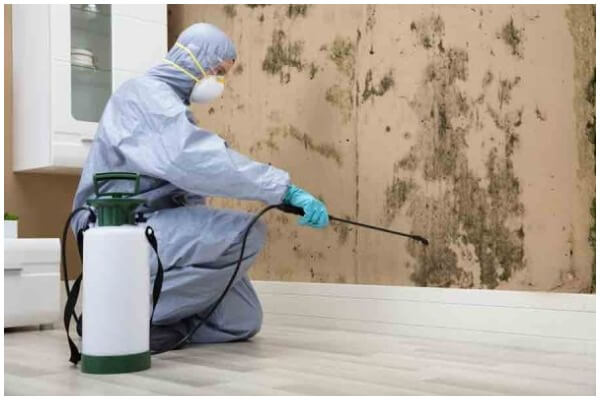 Do you consider mold a dangerous health hazard?
If you consider it a dangerous health hazard, then you should go for more removal services. Many people go for more removal services after their doctor recommends the mold problem. It is not just an illness but an associated number of allergies. They can cause irritation and allergic symptoms, which can be dangerous to health. From fungal poisoning to a mental health problem, you can hold mold responsible. 
Did you check if it is moldy?
Before calling or choosing any company, you should consider a minor indoor and outdoor quality inspection to analyze the spores problem. In a comprehensive mold inspection, you go through checking if it is mold or not. Some companies offer a free inspection, which means they would cover the rate under the fixed price.
Do you have a report?
After a comprehensive inspection, they will hand over a report which will contain all the findings along with photographs and recommendations. In the comprehensive inspection report, you need to find if the area is less than 10 square feet and can be cleaned by the homeowners themselves. For extensive mold damage, the company gives you different offers and service briefings.
Do they take care of hygiene?
Hygiene is the most important aspect. After every service, they clean their equipment with ozone disinfection or other disinfecting methods, like using the pressure steaming method to kill bacteria, fungus, and viruses from the previous service. Ozone disinfection with negative airflow is the best method of cleaning that makes you worry-free about their service.
Conclusion
If your answer to every question is yes, then it's a green flag for choosing that mold-removing service. Mold is a health hazard, and it makes you ill slowly. It needs proper cleaning and service to prevent any microbial growth in your environment.