Choosing the right HVAC repair company can be a challenge, especially when you have no idea where to start. After all, it's not like picking out an item from the grocery store; this is your home comfort and safety we're talking about!
That said, with just a bit of research and knowledge on what makes a quality service provider, you can ensure that the work done in your home will be up to code and last for years down the road. Let's get started!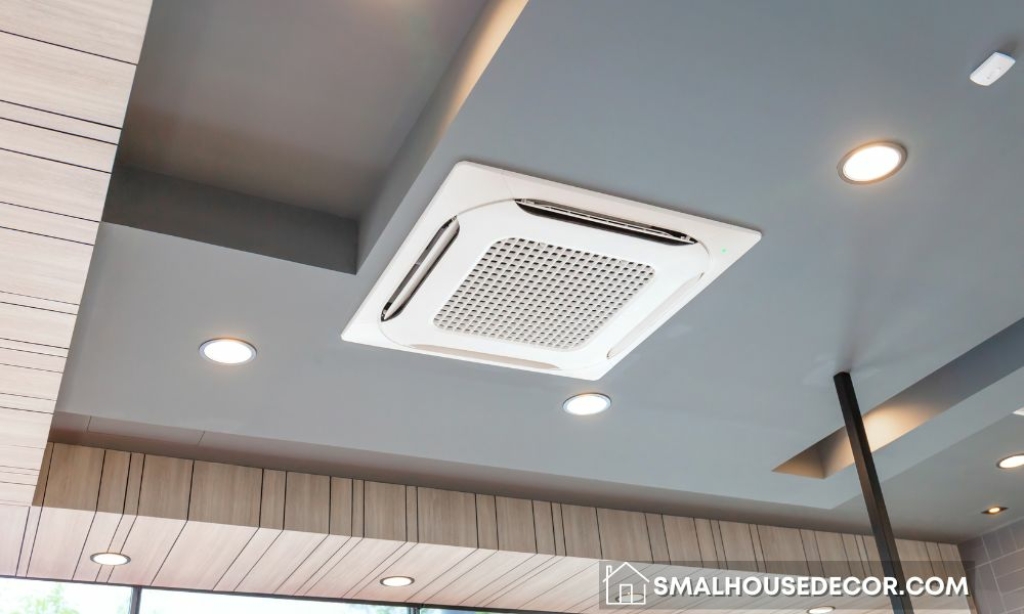 Understand the scope of your HVAC problems
If you're experiencing issues with your ducted air conditioner, it can be tough to know whether you need a repair or a replacement. One thing's for sure — ignoring the problem won't make it go away!
You need to understand the scope of the issue before you can make an informed decision about what to do next. For example, if the issue is minor and can be fixed easily, a repair might be the best option.
However, if the issue is more serious and your ducted air conditioner is approaching the end of its lifespan, a replacement might be the most cost-effective and practical choice. So, it's crucial to select a specialist that is well-versed in repairs, regular maintenance, installations, and even replacement.
Research different HVAC repair companies
From big-name businesses to local mom-and-pop shops, it can be tough to sort through them all. That's why taking the time to do your research can really pay off. Start by making a list of your needs and priorities, including the cost, availability, and expertise in certain areas. Then, look for companies that match those requirements. Don't be afraid to reach out to them directly to ask questions or gather more information. After all, the more you know, the better equipped you'll be to make a decision that fits your needs.
Check references and reviews
As a consumer, one of the most important things to consider when working with any type of company is their reliability and customer satisfaction. Before committing to an air conditioning specialist, it's essential to do your research and check their references and reviews online.
These resources can provide insight into the company's reputation, how they handle customer service, and if they have a history of delivering quality work or products.
Don't forget to ask family and friends about their personal experiences with the company — your loved ones' opinion is more reliable than some strangers on the internet.
Seek out certified technicians
Find a technician that is knowledgeable, experienced, and certified in their field. A certified technician will be able to accurately diagnose and repair your HVAC system on the spot, ensuring that the job is done right the first time.
Furthermore, they should also have the necessary insurance and licenses in place — this will give you peace of mind knowing that their work meets local regulations and safety standards.
Get everything in writing
Before signing any kind of contract or agreement, make sure that all the details are laid out in writing. This includes the cost of parts and labor, a timeline for when the job will be completed, and any warranties associated with the repairs. Having this information at hand will protect you legally if something goes wrong down the line.
Ask questions about their experience working on similar HVAC units
When hiring an HVAC technician to work on your unit, don't be afraid to ask questions about their experience. Experienced technicians will be able to quickly diagnose and fix issues with your particular HVAC system. You don't want to hire someone who may not have worked on your type of unit before, as this can lead to inefficiencies and costly mistakes.
So, be sure to ask for examples of similar units they have worked on and any certifications or training they have completed specific to your type of system.
Request an estimate for the cost of HVAC repairs
If you are in need of repairs for your HVAC system, you should have an idea of the estimated cost before proceeding with any work. You want to make sure you can afford the repairs and that they are worthwhile, especially if you have an older unit. A reputable HVAC company will provide you with a detailed estimate that includes all costs associated with the repair. This may include any necessary parts, labor, and other fees.
The company may also be able to advise you on any alternative solutions or upgrades that can improve the performance and energy efficiency of your system. Always remember to ask for an estimate before agreeing to any work, so that you can make an informed decision and ensure that the repairs are done correctly and — most importantly — are affordable.
Compare multiple estimates before making a final decision
Before committing to an HVAC repair company, you should compare multiple estimates. By doing so, you'll be able to weigh the pros and cons of each estimate and ensure that you're getting the best value for your money.
Keep in mind that the cheapest estimate may not always be the best option, as it may come with hidden costs or lower-quality materials. Conversely, the most expensive estimate may not always guarantee the best quality work.
Take the time to review each estimate thoroughly, ask questions, and make an informed decision that will result in a comfortable and efficient heating and cooling system for your home or business.
Also Read: Major Factors To Consider During HVAC Installation
Final Words
Taking the time to do your research and ask questions about a company's qualifications will ensure that you hire the best HVAC technician for your repairs. Doing this will also ensure that you get the repair done correctly, at a fair price, and without needing future costly repairs.
Don't skimp on looking for a reliable repair professional as they can save you time and money in the long run with their expertise. Avoid any unnecessary hiccups by seeking out the best professionals, who have experience working on HVAC systems like yours and making sure that all repairs are done properly, before spending money on replacement parts or a new system.