Luxury homes can create a comforting vibe- you're living life without worries. If you want to renovate your house to look this way, you don't have to gut it and start from scratch completely. Instead, you can do a few simple things to transform the space without breaking the bank.
This article will explore options for completely renovating your home or touching up certain elements to create a luxurious look. So continue reading to uncover how you can create your desired aesthetic regardless of your budget.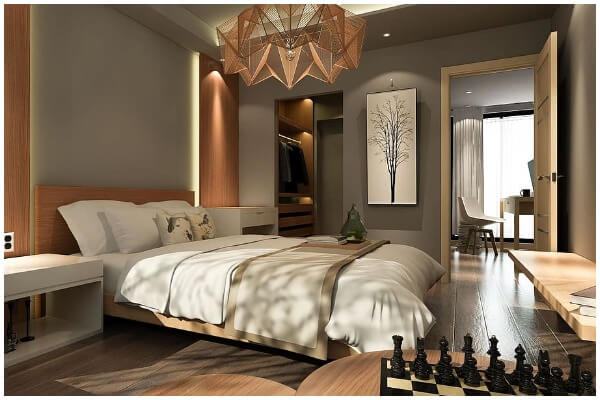 Set a Budget and Define Your Style
Whether you're renovating your home or redecorating, you need to set a budget to plan your space accordingly. Going broke trying to look rich isn't going to do you any good. So once you have a dollar amount set, you can continue to the next step: defining your style.
Your definition of luxury may be different from someone else's, and you should still be able to express your style without compromising the plush look. So whether you prefer simplicity or extravagance, there are a million ways you can transform your space.
Plan Your Design
Interior design is an art form, and hiring a professional may give you the best results. While authentic self-expression comes from within, an interior designer can help bring your dreams to reality in ways you never thought possible. However, we know that this may not always be affordable. So keep the following tips in mind when planning your luxury home:
First, arrange your furniture around a focal point.
While minimalism is often seen as a luxury, don't be afraid to include eccentric decor. Beautiful artwork is also a luxury.
Color schemes and texture are essential elements of a luxurious home interior.
The Importance of Focal Points
When designing your furniture arrangements, you should set a point within the room that you want to be the center of attention. Focal points are essential in luxurious interior designs because they can create a plush, comforting mood. Not only that, but they can make a statement about your personality.
A fireplace is one of the most popular focal points because it can create feelings of warmth and coziness. Hearth and fireplace installers in Meyersville, PA, can professionally build the hearth of your dreams, transforming your space into your ideal image.
On the other hand, if your budget will not allow for extravagant renovations, consider a large piece of artwork to center the room. Common examples include paintings and statues.
Choosing a Color Scheme
The color schemes you choose don't have to be the same in every room. Additionally, if you want to set a theme based on your favorite movies, shows, or ideas, you can choose to do that instead of a simple color scheme.
The most common luxury colors include black, white, navy blue, gold, and silver. However, you don't have to go mainstream if you want to get creative. Like we said before, your home should be a place where you can showcase your style. 
Also Read: 12 Perfect Colors That Go Well with Burgundy
Implement Texture
Textures can add life and comfort to the space, giving the room more dimension. Without it, your home may appear plain and uninviting. So incorporate things like faux fur, leather, or suede. These are often seen as luxury textures as they can enhance any room significantly.
You can implement texture just about anywhere in the room. For example:
A fur rug in the center of the room
A textured comforter for the bed
Frilly curtains and lampshades
Leather pillows and cushions
Add Some Shine
Glitter, jewels, and certain metals are shiny materials that can set apart an average interior from that of luxury. Consider a fancy chandelier if you want to include a bit of elegant flair. Then, put up some glittery removable wallpaper. However, you don't want your entire wall to be sparkled out. Instead, cut the paper into strips, cute shapes, or waves to add both texture and shine to the room.
On the other hand, if you are going for a more casual, simplistic aesthetic, consider adding a few statement pieces made of silver, gold, or bronze. These pieces could include vases, small statues, or accents on the furniture.
Conclusion
Luxury is a personal perception. Think about what you consider to be comforting and carefree. Then brainstorm how you can express these feelings through your interior design. The fundamental elements listed in this article are meant to be starting points for you to branch off, and there are infinite ways you can take them. Your house is supposed to be a sanctuary where you can freely express yourself and decompress. Therefore, consider these points the bare bones, up for personal interpretation.