Renovations are exciting. You're creating your dream home and probably want it to be precisely the way you envisioned. In addition, you most likely know that hiring a contractor is the best route to take. However, you may consider taking on the project yourself to save money.
Not only is this dangerous, but you could be sacrificing quality and limiting creative possibilities due to lack of experience. Plus, you'll extend the project significantly, which means you won't be able to use part of your house for longer. Therefore, continue reading to learn about the six benefits of hiring a contractor for your home renovation.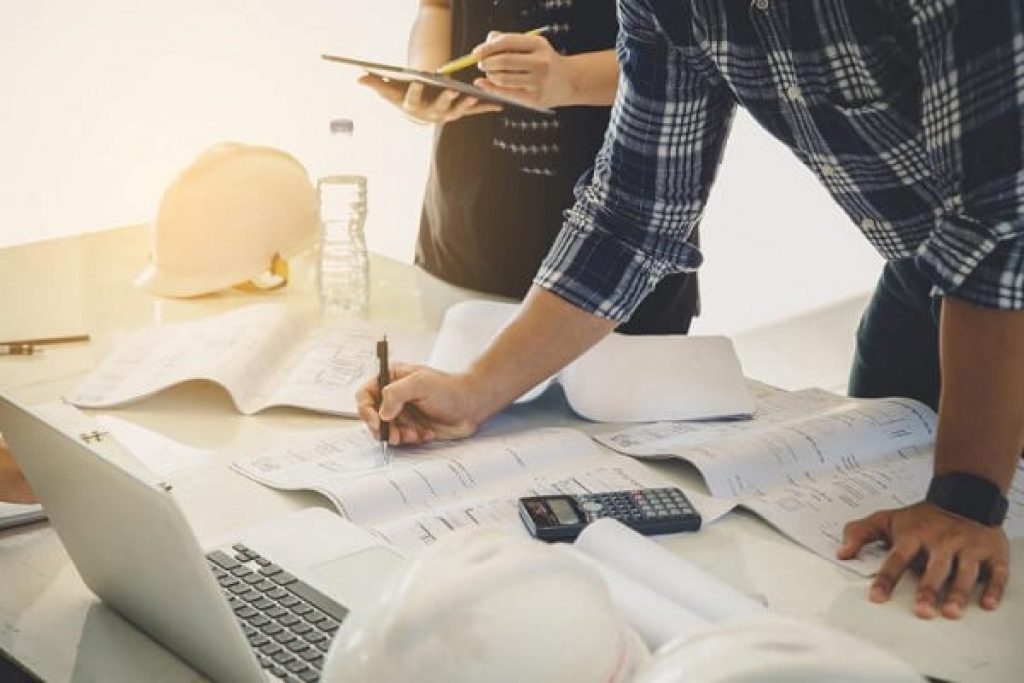 You'll Have a Warranty
When you do home renovations yourself, you risk making costly mistakes. Also, after spending all that money on updating your house, you don't want to spend even more on repairs, especially if you have to hire someone to fix it. 
This scenario doesn't sound ideal. However, when you hire a contractor, they come with a warranty. This allows you to contact them later to fix any issues that arise after the renovation free of charge. 
They'll Finish the Job Faster Than You
Renovating your home means you won't be able to use part of your house until the project is complete. This can be inconvenient, especially when working in the kitchen and bathroom. So before you start a project on your own, ask yourself how long you're willing to go without using the rooms involved. 
When you hire a contractor, they'll finish the job faster. Plus, you'll have more creative leeway to carry out your vision because they have the skills and experience to create their clients' dream homes. 
You Won't be Liable for Injuries
Renovating your home with your buddies can be fun, but there's a considerable risk of injury. You may think it won't happen to you or your friends, but this careless attitude usually leads to an accident. Plus, they could still hold you liable for the medical bills.
Contractors are well aware of this and must hold an insurance policy to cover any possible medical emergencies that happen on the job. However, they also have the knowledge to avoid these injuries, so they're less likely to happen regardless. 
Access to Resources and Equipment
Contractors who've been in the industry will have lasting relationships with suppliers and service providers you may not have otherwise. These connections benefit you because they can get things at a discounted price. 
Not only will they have access to subcontractors and suppliers, but they will have all of the equipment to do the job safely. For instance, when you planned on carrying out the renovation yourself, did you plan on buying bottom dump hoppers? You may not even know what that is or how it can make the project go so much more smoothly. However, a contractor will come prepared, so you don't have to worry about rushing out for last-minute supplies.
The Project Will be Up to Code
Most home renovation projects require special licenses and permits to complete. Trying to complete a project on your own can put you at risk for legal trouble, costing you more time and money later. 
When you hire a contractor, they can knock out all the legal requirements before starting the project. Therefore, you won't have to stress over being up to code or getting into trouble. This will save you a lot of time, headache, and money. 
You Can Expect Higher Quality
A seasoned contractor can spot a DIY project a mile away, and so can real estate agents. Plus, there's an added risk of injury to future homeowners or tenants if you accidentally do something wrong. 
However, if you wish to gain more out of your renovation and raise your home value as much as possible, you should stick with the professionals. You'll be able to get the exact result that you want, and you'll love it even more than you would if you tried to do it yourself.
Conclusion
You may be excited about your home renovation project, and you may think of it as a fun little DIY.  However, this can lead to sloppy, dangerous results. And if you want to do it yourself to save money, you could spend more. Contractors have access to special discounts with suppliers and subcontractors. 
Additionally, hiring a contractor will ensure that your renovation is up to code. So if you want to avoid possible legal trouble, prolonged projects, and safety hazards, you should definitely consider a professional. They're worth it, and your home will be worth more in the long run.