In the real estate business, sellers always renovate the houses and install new and better facilities before selling a house. This way, they can earn a lot of profit. In this article, you'll learn important ways by which you can increase your house's value, regardless of whether you're planning to live in the same house or are going to sell it.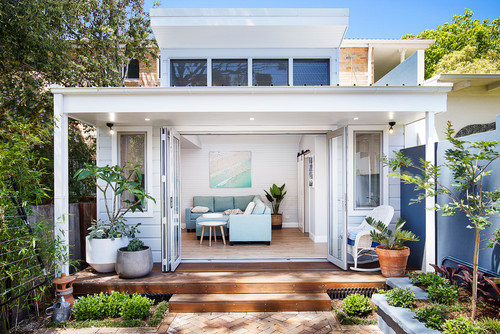 Make It Cleaner: It would be best if you threw away all the cluttered garbage from your house, such as the things you don't need anymore. If you store these items, they will occupy most of your house, and you won't get enough space to live. Therefore, throw or donate items you don't need. After completing this, your house will look more spacious, and you can continue with the next steps.
Paint The Walls: Don't you like the color of the wall? Paint the walls again with a brighter color because it can boost one's mood. Old wrinkled paint on the walls is a reminder that your house needs to be repainted. Painting the house with a brighter shade will give the interior a fresh look.
Hire A Contractor: Hiring a professional contractor to do the job will make your work even easier. Or you can also just talk with them and take their suggestions about your house and different exterior or interior plan. Hiring them for some interior walls and ceiling design will also be better. Those interior works can make your house look magnificent from the inside.
Invest In Greenery: It would look great if you planted trees around your house, and you can also put some small plants inside each room or a few plants as decorative items in the living room. All you have to do is water the plants daily; this is an easy job, and it will make your house look aesthetic, and the plants will also provide fresh air.
Remodel The Kitchen And Bathroom: You may remodel the kitchen and the bathroom if you are planning to sell your house and gain profit. Design a modern kitchen and also upgrade your bathroom. Set up a modern-style bathroom and make it a cozier place. Buyers are interested more in modern kitchens and bathrooms with more options.
Work On The Unfinished Spaces: If the basement of your house is still unfinished, you should start working on it. First, complete the work of the basement because, in the future, you can use it to store more items if it's completed. A big and finished basement can store many things in it, eventually making your house look more spacious.
Upgrade Appliances: Change and upgrade the old appliances of your house with new and smart appliances. They might be expensive, but they will help you in the long run. And just installing new appliances will not complete the work; you also have to do maintenance of the appliances.
Maintenance will make the appliances last longer, and you will also know beforehand if anything needs to be repaired. You should have a look at the HVAC maintenance subscription service in Chapel Hill and Durham, NC. Without a proper heating and cooling service in the house, it will be hard to impress a prospective buyer. 
Get Rid Of Old Carpets: After doing all the steps mentioned above and making your house look as you've always wanted, it's time to throw away the old carpets and change them with new ones. Your house will look way modern after you change the dull and old carpets.