A bathroom update can make a big impact on the comfort, function, and style of your home. However, simply because fixtures are outdated or colors are not to your taste does not necessarily mean an overhaul is in order. Determining why and when a bathroom renovation is needed comes down to evaluating current and future needs.
The right bathroom update at the right time avoids wasting money on fixes that do little to improve livability long-term or leaving you with a space that does not meet key needs.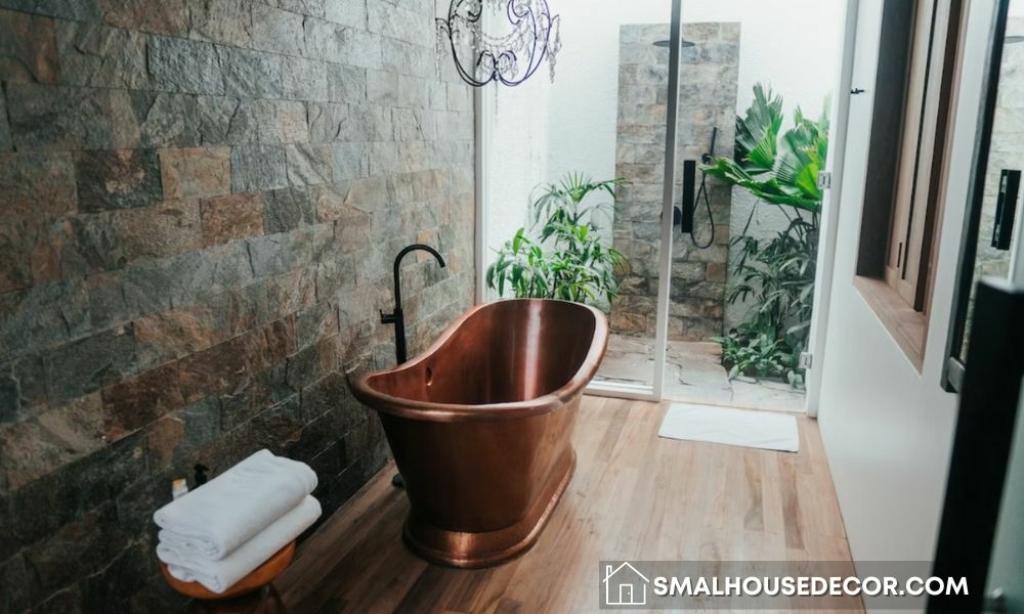 Why Your Bathroom Deserves An Update?
Outdated Style And Materials
If your bathroom has tile, countertops, fixtures, or flooring that went out of style 10-20 years ago, it's likely starting to look dated and unappealing. Modern styles, textures, and materials create a cohesive space that reflects your style and the latest design trends. Updating major elements like countertops, tile work, fixtures, and cabinetry will give your bathroom a stylish new look.
Limited Functionality
Bathrooms designed for smaller families, limited storage, or past needs may frustrate you today. Add shelves, cabinets, reconfigure layouts or open up the space to suit your current lifestyle. Features like grab bars, seat support, towel warmers, and multi-head showers enhance functionality and convenience, especially as you age.
Excessive Maintenance Costs
As fixtures, systems, and materials deteriorate over time, repairs and workarounds become constant annoyances along with high costs. Issues like leaky faucets, slow drains, caulk/grout problems, and bald tub floors waste money on an ongoing basis. Replacing bathroom plumbing means fewer headaches over time.
Lower Utility Bills
Water-efficient toilets, faucets, and showerheads can significantly reduce water usage and lower utility costs when installed during a bathroom renovation. Modern plumbing fixtures often use 20-50% less water than older models while still providing an excellent user experience. Updating plumbing is an investment in savings that provides returns for years.
Improved Durability
Renovating with high-quality, durable materials sets up your bathroom to provide years of ongoing use with minimal issues. Long-term durability means a lower cost of ownership.
How Often Should You Update Your Bathroom?
Every 10 Years – Major Renovation
If your bathroom is looking dated, doesn't function well, or needs significant repairs, it may be time for a complete renovation. Strip it down to studs and pipes and start fresh with an updated layout, fixtures, flooring, countertops, cabinets, and plumbing/electrical systems. Major renovations every 10 years can keep a bathroom feeling new.
Also Read: 23 Tropical and Natural Outdoor Shower Ideas 2022
Every 5-7 Years – Refresh And Repurpose
If budget or need doesn't warrant a full renovation, do a refresh by repainting walls, refinishing cabinets and countertops, and replacing fixtures, lighting, hardware, and accessories. Swap out storage walls or reconfigure the layout. With some fresh paint and new fixtures, you can make a bathroom feel like new again.
Every 2-3 Years – Cosmetic Upgrades
For minor cosmetic changes, do new cabinet and countertop paint or refacing, switch out hardware or lighting, add wall art, and new wastebasket or bath mat. These small changes make a big impact and keep a bathroom on-trend with minimal time and cost.
Each Year – General Tidying
Even if doing larger updates is not in the cards, do regular deep cleaning, decluttering, and organizing to keep your bathroom fresh. Wash or re-caulk tub/shower, clean grout, and lighting fixtures, purge old products/medications, and organize vanities and linen closets. With a clean slate, your bathroom will feel revived, even for just a year.
Address Problems Promptly
No matter the cycle, always make needed repairs and fix any ongoing issues quickly. Leaky faucets, clogged drains, loose fixtures or grout, mold/mildew, etc. can expand into bigger headaches if left unaddressed. Nip small problems in the bud for a bathroom space that's enjoyment rather than annoyance.