Tight living spaces are a common challenge for most urban dwellers. But this doesn't mean you need to live amidst clutter or get rid of most of your belongings to create a liveable and relaxing space.
You can have a cozy bedroom that is clutter-free and minimalistic when you know how to maximize storage opportunities. Here are our top recommendations to make the best use of your small bedroom with some clever storage ideas.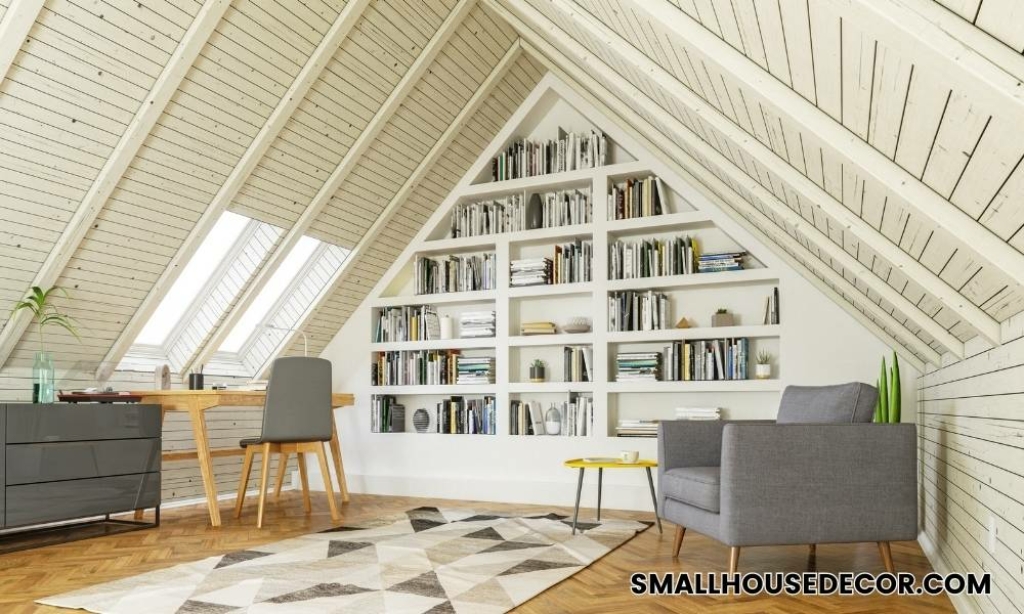 Essential Hacks to Maximize Storage Space in a Small Bedroom
Create Vertical Storage Options
When you have limited square footage, one of the easiest ways to create extra storage is by using vertical space.
For instance, consider all the empty walls in your bedroom. Chances are, you at least have one. Be creative in how you use it. Can you add a floating shelf around the headboard of your bed? Is it possible to fix a floating cupboard above the desk? How about wire racks next to the bedside table? All these storage units can be useful for arranging books, magazines, digital devices, and other knick-knacks.
Hanging baskets and wall organizers are also perfect for maximizing blank walls. Under-shelf sliding bins, in particular, are excellent for making use of extra space between shelves. You can even use your bedroom door to hang a storage rack or a few hooks. But ensure you don't add too much weight to prevent damage.
Another option is identifying basic items that take up additional room and determining how you can integrate them into vacant vertical space. An example is letting go of table and floor lamps and opting for wall lamps instead. Similarly, if you have a freestanding mirror, you can fix it to a closet door, bedroom door, or a blank wall.
Remember, even an extended window sill can become a storage area if you use it as a shelf. It is all about being creative in how you treat the vertical space in your bedroom.
Make Use of Under-Bed Storage
Many people forget the space under their beds when thinking of creating extra room. But this is a valuable and sizeable area you can easily utilize without cluttering your bedroom.
Plastic containers and covered baskets and bins are ideal for storing items there. Even low chests would make great storage units.
The space under your bed is also useful for storing luggage. But instead of placing empty bags, pack them with linens and anything else you want to put away for long-term storage.
However, keep in mind that under-bed spaces are not the most convenient to access. You will need to bend down and pull out containers before you can rummage through their content. So, understandably, they are not suited for housing items you may need for daily use. Other things to avoid storing under your bed include heavy items that are difficult to maneuver and bulky jackets that take up too much space. 
And when choosing bins and baskets, select ones with lids that seal tightly to prevent dust from going in. Opt for units with lids on top as opposed to those with side openings. These will make it easier for you to check what is stored inside. Also, consider containers with wheels so you can easily pull them out when needed.
Maximize Built-In Units
Freestanding closets and cupboards can make a room feel cluttered and waste away valuable space on top. Floor-to-ceiling built-ins, on the other hand, will allow you to use the entire wall area for storage. Besides, they will provide your bedroom with a minimalistic and clutter-free appearance.
When organizing your personal items in a built-in closet, use the top shelves to store things you want to put away for some time. These can include memorabilia and off-season linens. Also, maximize your closet space by doubling the hanging area and fixing hooks on the door to arrange accessories. 
Choose Furniture with Built-In Storage
When you are working with limited bedroom space, using furniture that can serve multiple purposes is important. For example, select a bed with built-in drawers underneath, an upholstered storage unit with seating, or a chest that can also serve as a nightstand. All these can give you plenty of extra storage options.
Create Decorative Storage Spaces
If you love decorating your home, try creative storage ideas in place of paintings and wall decor to add a personal touch to your bedroom. For example, if you enjoy surfing, why not hang your surfboard on one of the walls? You get to store it away in plain sight while adding a decorative touch to your room.
Similarly, you can use a wall-mounted jewelry hanger, decorative storage baskets, or vintage chests for a touch of creativity, color, and style.
Also Read: Advanced Storage Ideas for a Tidier Tiny Home
Make the Best Use of Small Bedrooms
Making a small space work can seem challenging at times. But it doesn't need to be. Here are a few practical tips for redesigning a small bedroom so it doesn't feel cramped.
Get rid of old and excess personal belongings you no longer need or use. Decluttering can also help you benefit from feng shui principles.
Adopt a system to organize items and save more space. For instance, use smaller containers within drawers to separate items of the same category. You can also find a professional home organizer on Leadar if you feel you can benefit from an expert.
Opt for clean, minimalistic designs to make the room seem larger. For example, use covered cupboards instead of open shelves and book racks. Using light colors for furniture and walls will also help.
Keep the floor uncluttered with floating cupboards and shelves. This will make the space appear bigger.
Use mirrors and lots of natural lighting to create the illusion of a larger room.
Decorate with smaller furniture.
A Final Thought
For many people, a small bedroom presents limited options for storage. But in addition to the floor area, the walls and ceiling can add valuable square footage if you think creatively. Even your bedroom door can provide storage opportunities. So, plan carefully, use your imagination, and apply our storage ideas to maximize space.