Part of the charm of the tiny house lifestyle is the inability to accrue a large number of possessions; you must constantly declutter to avoid becoming overwhelmed by junk in your living spaces. Even so, you need to be able to store what items you do need on hand, and for that, you need storage solutions.
If you had a dollar for every time someone suggested "pegboard" or "multi-use furniture" as a solution for your tiny home, you would be able to afford another tiny home to rent out as an Airbnb. Here are more realistic and more functional ways to store your belongings that you can adapt to your tiny home lifestyle.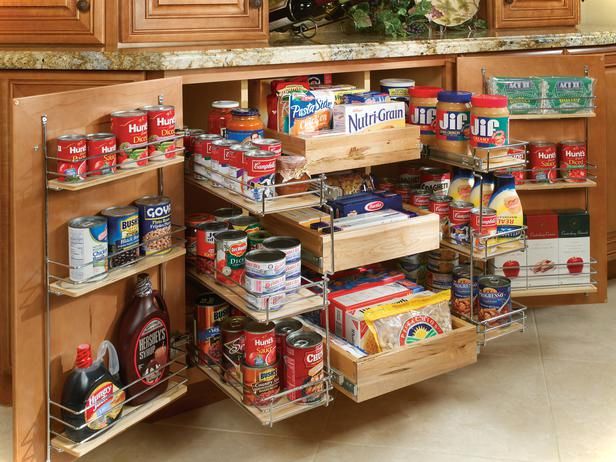 Stair Drawers
Most tiny homes have multiple levels, as building upwards allows you to maximize the small footprint of your property's foundation. Stairs take up a surprisingly significant amount of space because they must conform to a specific height, width and angle to be safe and functional.
Fortunately, you can still make double use of your stairs by placing a drawer within each step. Because stair drawers will always be accessible, they are an excellent spot to stash items that you might use every day, like clothing. Even better, you can add drawers to your stairs long after initial construction — though DIYing this project will take time, effort and skill.
Also Read: These 20 Clever Under Stairs Ideas Will Make You Want to Rethink Your Home Design!
Shower Shelves
For the vast majority of the time, a shower is merely an empty box in your home. Though you definitely don't want to fill your shower to the brim with storage — as it will be much more inconvenient to get clean — you can strategically build shelves into your shower to enhance its functionality and free up storage spaces elsewhere in your home.
Perhaps the best place to put shower shelves is along the walls above the shower head, where your storage will be out of your way and receive less direct contact with water. You can also tuck shelves into your shower's corners, where you might keep the items you need to get clean and other bathroom necessities that can survive getting drenched.
Under-shelf Magnets
Obviously, you can store items on top of any shelf in your tiny home. However, with one simple hack, you can also store stuff beneath your shelves. Magnets built into or attached to shelves will hold onto magnetic materials placed below the shelves, essentially doubling a shelf's storage capacity.
Using jars with magnetic lids, you can take advantage of this trick to store additional pantry basics, to store bathroom necessities or to store small office supplies. If you don't have magnets on hand, you can achieve the same effect by gluing the lids of jars to the undersides of your shelves.
Also Read: 10 Kitchen Pantry Organization Ideas (Say Goodbye to the Mess)
Structure as Storage
Drywall makes a home look and feel finished, but in some ways, drywall only deprives you of space you might use to store your stuff. If you have any walls in your tiny home that do not contain electrical wires or plumbing — and which you don't mind looking less-than-complete — you might consider stripping away the drywall to reveal the studs. Because your studs do not take up valuable walking space, you can tuck items into them that you need accessible but out of the way.
Plus, you can add shelves between your studs by stapling more 2x4s horizontally between them, as this won't impact the structural soundness of your tiny home. If you don't like the look of your bare studs, you can sand them lightly and stain or paint them to try integrating them into your home's design, making them look like built-in shelving rather than a desperate storage solution.
Outdoor Storage Sheds
If you have tried every other tiny home storage hack on the planet, it might be time to consider giving yourself an easy win. You can buy outdoor storage sheds that take up only a small corner of your landscaping but offer seemingly endless amounts of storage for your belongings.
Many tiny home dwellers depend on storage sheds to contain yard tools, holiday decorations, seasonal clothing and other items they do not need to access every day. You might be surprised by how much a storage shed improves your quality of life — and how it allows you to continue thriving in your tiny home.
You don't need much to live — but you can't go your entire life without some possessions. If you are struggling to make the tiny home lifestyle work for you, you might improve your way of life with any of the better tiny home storage solutions listed above.