It is unfortunate how many unscrupulous characters and phony businesses are in operation in today's world. And since the advent of the internet and online scams, that number is increasing exponentially.
Sometimes it can be difficult for even the savviest customer or client to be absolutely certain they are dealing with a reputable company. In no other industry is this truer than roofing services.
When it comes to roof repair in New Orleans or any other area that experiences severe weather conditions such as hurricanes, the need to replace an entire roof is not uncommon. And that's not even mentioning the regular maintenance and/or repair that comes from normal wear and tear and aging. That's why it's important to have your roof inspected regularly, by a reputable company.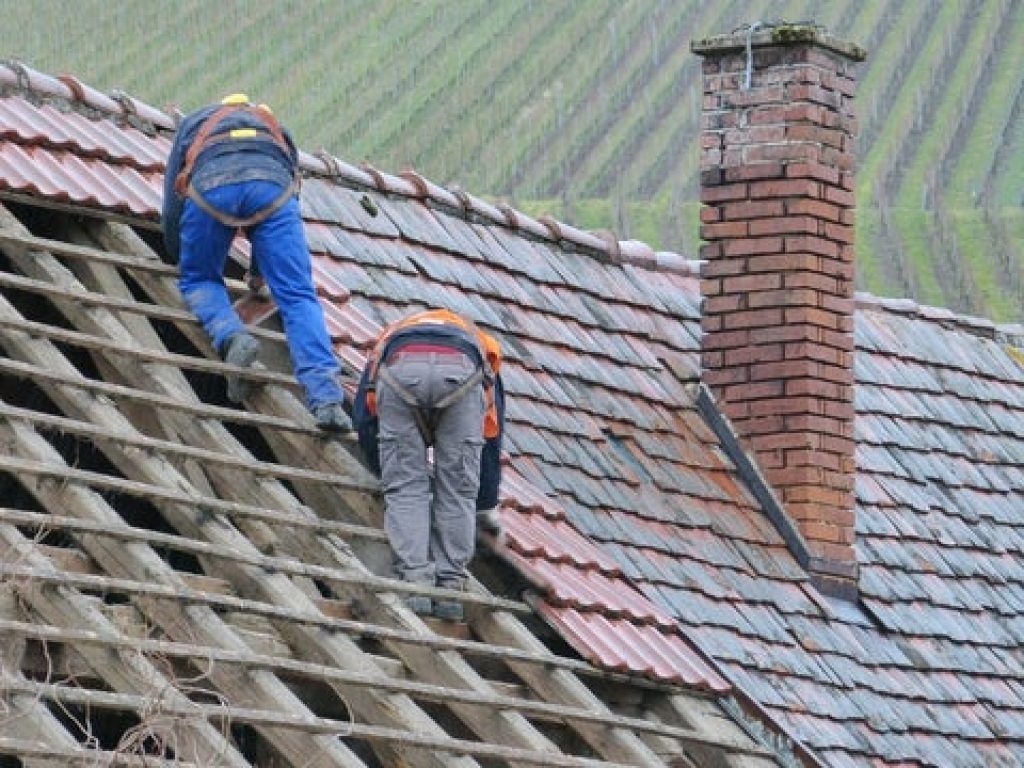 With all this in mind, here are a few ways you can avoid falling victim to a roofing scam:
Research the Company
Look for online reviews and check the company's reputation with the Better Business Bureau. There is so much information available through the internet and other sources that there is no reason to just "take someone's word for it".
Get Multiple Quotes
Don't just go with the first company that offers you a quote. Get quotes from multiple companies and compare them. But remember, don't base your decision solely on the lowest price; the quality of work is far more important.
Don't Pay Upfront
Reputable roof repair companies will not ask for payment upfront. If a company asks for payment before the work is done, that is a red flag.
Get a Written Contract
Make sure you get a written contract that outlines the scope of work, the materials to be used, and the cost of the repair. That way you will have the proper documentation should a financial or legal dispute arise over the job.
Don't Allow Yourself to Be Rushed
Don't feel pressured to make a decision right away. Take the time to research and make an informed decision. Unless your roof is literally caving in or in imminent danger of doing so, you have the time to weigh your options and make the proper choice.
Be Wary of Door-to-Door Salesmen
If someone shows up at your door unsolicited and tries to sell you roof repair services, be cautious. While there are still some reputable companies that market roof repair New Orleans this old-fashioned way, it is also a favorite technique of many fly-by-night operators.
Don't Fall for Unrealistic Discounts
If a company offers you a steep discount, be wary. It could be a sign that they're using subpar materials or cutting corners.
Don't Be Swayed by Scare Tactics
Some roof repair services may try to scare you into thinking that you have a serious problem with your roof that needs immediate attention. Don't fall for this tactic; get a second opinion if you're unsure.
Check for Proper Licensing and Insurance
Make sure the roofing company has the necessary licenses and insurance to operate in your area and protect themselves and their workers.
Use Caution When Dealing with Storm Chasers
After a major storm, it is not uncommon for out-of-town contractors to "chase" the storm and offer their services door-to-door. Be cautious when dealing with these types of contractors, as they may not have the same level of experience and may not be as reliable.
Also Read: 8 Reasons Why You Should Add a Solar Panel Roof to Your Home
Use a Credit Card
If you do decide to go with a company, consider using a credit card to make the payment. This will provide some protection if the work is not completed as agreed upon.
Above All, Trust Your Gut
If something doesn't feel right about a company or the way they're doing business, don't be afraid to look for another option.
Quality Roof Repair in New Orleans
As you can see, there are many ways you can protect not only yourself but also your most valuable investment from shoddy work or outright fraud. If you follow the tips featured in this article, not only will you safeguard against being ripped off for tens of thousands of dollars, but you will also assure that any actual work done on your roof is performed by qualified, experienced craftspeople.