A screen porch is an ideal way to bring the outside indoors and create an extension of living space seamlessly connected to nature. More than just an extra room, a well-designed screen porch becomes an oasis of comfort and calm amidst a busy day.
Whether you want a space for relaxing evening cocktails, hosting family dinners, reading books under the stars, or enjoying hobbies, planning the screen enclosure of your dreams starts with determining how you will use and need the space. Are you ready to define and develop the screen porch of your dreams? Let's get started!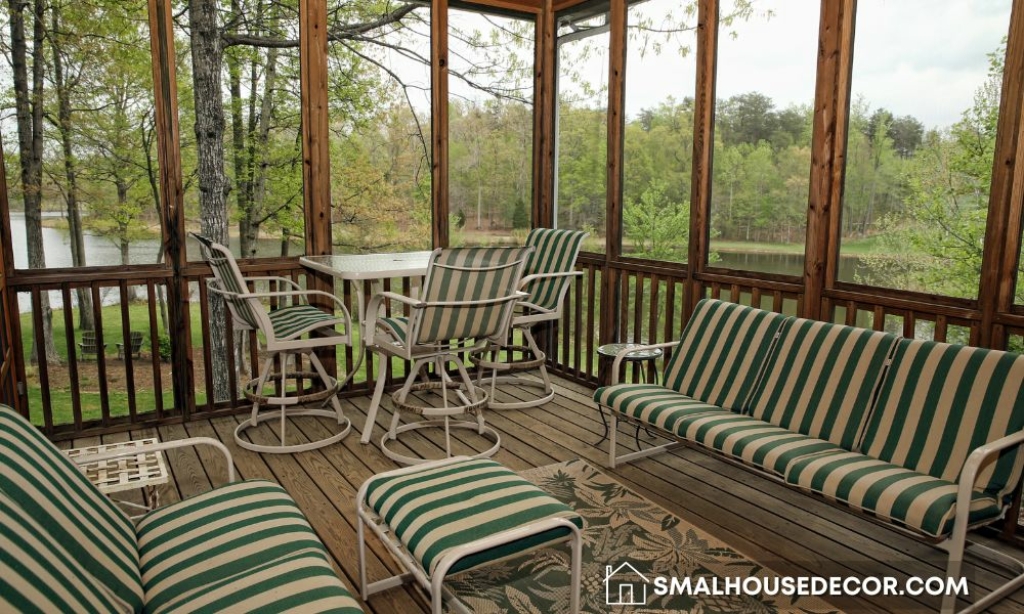 Determine The Purpose
Do you want a screen porch for relaxing on summer evenings, hosting guests, creating an indoor-outdoor living space, or something else? Clarifying the purpose will guide the design and ensure it meets your needs.
Screen enclosures designed for entertaining need adequate seating, lighting, power sources, storage, and airflow. One for relaxing should feel secluded, cozy, and conducive to enjoying nature. A multi-function space requires versatile, open layouts that can support different uses comfortably.
Choose The Style
Will your screen porch match the style of your home for a cohesive look or take on a contrasting style for visual interest? Traditional, farmhouse, coastal, and contemporary are some popular styles. Wood, metal, and glass are common materials that can work for any style.
Consider the aesthetic details like post materials, railings, ceiling treatments, screens, lighting fixtures, and furnishings. Every element should complement the overall style and purpose you want to achieve.
Also Read: 37 Lovely And Cozy Small Balcony Ideas
Determine The Size And Layout
Measure the dimensions of your space and any areas you need to section off like seating, walking paths, storage closets, etc. Sketch some initial layout concepts to play with different configurations.
Leave adequate space between walls and seating for circulation. Include multi-purpose tables for extra seating, eating, games, etc. Ensure pathways allow easy access in and out of the space and between sections. Storage like built-in benches, cabinets, and closets keep the porch clutter-free.
The size will depend on how you use and need the space. Larger porches also require more robust structural support. Get help from an architect or contractor if building an overly large screen porch.
Take Care Of The Electrical Amenities
Add lighting, outlets, lighting fixtures, speakers, phone chargers, sinks, faucets, lighting, pet bowls, ice makers, mini-fridges, or any other fixtures that would enhance comfort and capability.
Bright lighting, including strings of lanterns or Edison bulbs helps to create an open, warm glow ideal for screen porches. Speakers allow streaming music for ambiance. 
Consider accessibility and ensure all fixtures meet electrical and building codes for safety. Additional circuit breakers may be required to support electrical loads.
Include Climate Control (If Needed)
Screen porches in cool climates typically require heating elements for extended use. Options include overhead radiant heaters, floor heating mats, space heaters, and fire pits. Ensure any open flames meet safety codes and include shutoff features.
Cooling a screen porch depends on factors like region, shading, insulation, and airflow. Adding ceiling fans, wall fans or misters helps create breezes on warm nights and prevents overheating, especially if fully enclosing part of the space. Outside window units or mini air conditioners can also cool smaller screen porches effectively.
Whatever climate control solutions you add, be sure to follow all instructions carefully for proper installation, use, and safety. Improper use of heating and cooling equipment poses risks of fire, carbon monoxide poisoning, electric shock, and more.
To Wrap Up
When designing a screen porch, take your time and include all details that will make it a relaxing, enjoyable, and safe space for years to come. With the right planning, any screen porch can become your favorite place to unwind outside the home.