Now that you have decided to sell your home, you must start preparing the house for showings. Selling your home is not easy because you need to manage several tasks at a time so that your house gets noticed by potential buyers.
Preparing your home for sale may seem like an expensive and time-consuming process, but th longer your house is on the market, the harder it is to sell. So before you list your home, you need to ensure that your house is in perfect condition that will attract better offers. Gator Rated.com is an excellent site where you can easily sell and buy properties in Florida; check it out to know more.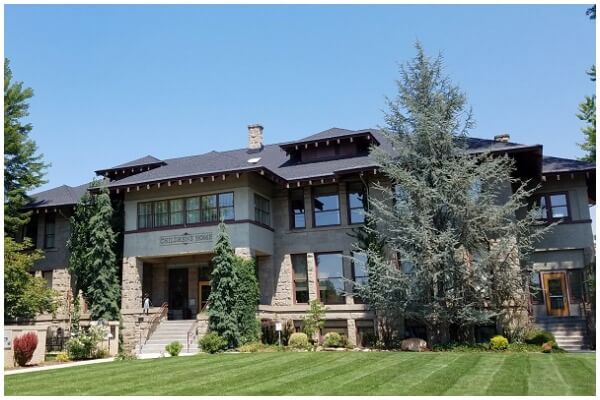 This article will help you prepare your home for sale and cover all the essential tips you might need.
Declutter
One of the first things that you should do is declutter your house or apartment, so it offers less distraction. Keeping all your rooms clear or with minimal furniture will ensure potential buyers can move around easily. Additionally, it will enhance your property and showcase every part of your home well.
The last thing you want is boxes and piles of things lying around the home when a potential buyer visits. The ultimate goal is only to keep decorative things around, making your house feel like a home that will attract good offers.
Depersonalize
Now that you are decluttering, you also have to make sure to depersonalize your home. Let me tell you why it is important; when you depersonalize, you remove yourself from the equation so your buyers can see themselves in your home.
They may imagine or dream of their family or children staying at your home. So make sure that you take down any personal items that may be around when preparing your house. This process can be difficult for some because we often emotionally attach ourselves to the house, but remember why you are doing it.
Improve Lighting
Updating your lighting is one of the most simple and effective ways to enhance your property for sale. Better lighting will always make your home seem more spacious and also ensure that every area is lit up very well. Dim or dark rooms are less appealing, especially when selling your home, as people want to inspect and check every nook and corner of the property.
Changing the bulbs in your home can be a great way to improve the lighting, and if required, you can even add some new lighting fixtures. You have plenty of cost-effective options in the market, so you can choose what works best for you and your home.
Excellent Curb Appeal
One great way to improve the value of your home is to improve your landscape. While most of your house preparation will be focused on the interiors, the exterior is also important. Making a good impression is crucial as it will make your home more appealing even before they physically enter your home.
Sometimes a lousy landscape can be a deal breaker, so make sure that you take advantage of this step. Hire contractors to clean and trim your lawn so that they look attractive and welcoming. If you notice any repairs on the exterior, like window siding, cracks in the walkway, or debris in your yard, you can get that fixed or cleared, so your house is ready. 
Do Some Minor Repairs
Buyers are always looking for ways to reduce the value of their homes and get a better deal. Sometimes if the house is in need of fixing, it can even break a sale. When you live in a home, the normal wear and tear can add up to some minor repairs when preparing for sale. You cannot overlook it and must get it done before you put your house up for showings.
Apart from the minor repairs, it would be best to focus on anything that will significantly impact daily life. These can include plumping, electrical, gas, ventilation, painting, and so on. If you are unsure of what repairs need to be home, you can get a home inspection to make things easier.
Deep House Cleaning
Lastly, once you have completed all the above tips to prepare your home, you can now conduct deep cleaning of your home. A deep clean will ensure that all areas will ensure customers view the property properly. Cleaning comes in many different shapes and forms, so you must do one room at a time.
Doing so will allow you to maintain cleanliness better and finish one portion at a time. If you are currently not staying in the house, make sure that you hire a cleaning service that will dust, wax, and clean the whole home in a day.
Final Words
Selling your home in 2023 can be a challenge, but with the right preparation steps and listing alerts for Collierville homes, you can set yourself up for a successful listing.
Start by boosting curb appeal with landscaping or a fresh coat of paint, both of which add value to your listing. Make minor updates such as replacing hardware fixtures or installing new appliances for added convenience.
If necessary, hire a professional listing agent to provide expert advice on pricing and create listing alerts with local agents – this will ensure maximum exposure of your home listing in the market in Collierville. Follow these tips to make sure that you're well-prepared when listing your home come 2023.