Whether you are looking to make a quick buck from an old chair or selling a full living room set, understanding how to properly market your furniture online can be the difference between a successful and unsuccessful sale.
Selling furniture online can be daunting, but with the right knowledge and preparation, it can be a rewarding experience.
Below we'll discuss some of the most useful tips for selling furniture on sites like AptDeco.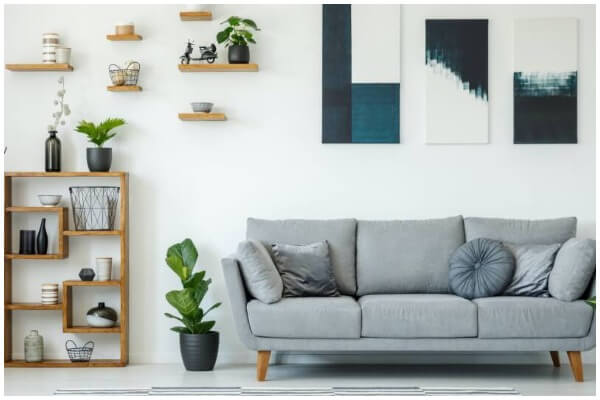 1. Take Good Pictures
Perhaps the most important factor in selling furniture online is its appeal to potential buyers. If your furniture does not look appealing in its online photos, you're limiting your sales potential, as most people will not purchase items that don't meet their expectations.
Therefore, when taking photos for your furniture items, you must ensure that your photos have proper lighting – otherwise, you may have difficulty seeing certain areas of your furniture. Avoid taking photos in direct sunlight, as this will cast shadows on your furniture, making it difficult to see.
Also, ensure that you are shooting your furniture from multiple angles so that potential buyers can get a full view of the product they are considering purchasing.
2. Post on Multiple Sites
When selling furniture online, you can post your items on multiple sites, such as AptDeco, Craigslist, and eBay.
While it is true that each of these sites may have a different audience, posting your items on multiple sites will allow you to reach a wider range of customers, which can help you sell your items faster.
As you search for online furniture-selling sites, remember that some sites will charge you a fee to post your items while others will not. Each site has its rules and best practices, so review their guidelines before posting your items.
3. Do Some Refurbishing
As you plan on selling your furniture, you may be able to avoid taking a huge loss on your furniture by simply doing a little refurbishing. You can do things like re-staining a wood table or recovering a chair with new fabric or vinyl to give your furniture a brand-new look while only spending a few dollars on materials.
This will help increase the value of your furniture and help you get a lot more for your money than if you were to buy brand-new furniture.
4. Set a Reasonable Price
One of the most important tips for selling furniture online is finding the right price point for your items. You want to find a good balance between pricing your items at a level that will make you a decent profit while making them accessible to your customer base.
If your prices are too low, you may have no profit or loss. If your prices are too high, your items may not sell.
To determine a good price point for your furniture items, you first need to consider some factors that will affect your pricing, such as your area's level of competition, the condition of your items, and the type of items that you are selling.
You should also consider the price points of the competition in your area to get a good idea of what a common price point is for your items.
5. Be Honest In Your Description
Your furniture items reflect you as a seller, and they will likely help potential customers decide whether or not to purchase from you. For this reason, it is important to ensure that you are honest about your furniture items and their condition.
If there are any issues with your items, mention them in their descriptions so that your customers know exactly what they are purchasing from you. If there are certain aspects of your furniture that you want to note as particularly good, such as the sturdy construction of a bookshelf or the beautiful details of a chair, be sure to note them in your descriptions.
In Conclusion
Selling furniture online can be a great way to eliminate some furniture you no longer need. However, before you list your items for sale, you'll want to ensure that you have followed a few tips and tricks to increase your chances of success.
With these helpful tips and tricks, you can be sure to make the most of your online furniture selling journey and get the most profit from your furniture.