When we are done with the selection of floor and wall tiles design and colour, here comes another question of whether we should start with installation of wall tiles or floor tiles.
For good reason, homeowners always have an urge to ask these questions. Knowing which tiles should be installed first in the space is crucial for workflow planning when we are remodelling the home.
Both modern bathroom tiling approaches are appropriate, but many contend that beginning with the walls first results in a cleaner finish. Is it so? So, here we have tried to explain in an easy way how you should proceed with the installation process.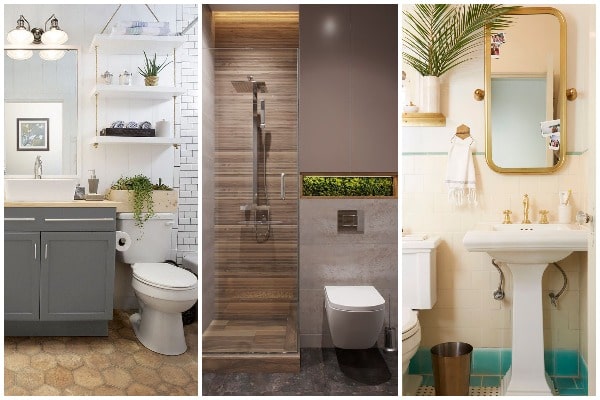 Tiling – The Best Solution for Your Bathroom – Why?
In today's world, you must have seen that people have started shifting towards using tiles in their home in almost every corner. It's not just because tiles are classy and appealing but also because they are versatile. You can find a range of bathroom tile designs in the market that not just create a lavish look but also possess some amazing features that make them the best option for your space.
Here are a few reasons why tiles make a great choice for the walls and flooring of your bathroom.
Resistant to moisture and damage
The bathroom is one such area of our home that is more susceptible to damage due to moisture. Tiles are resistant to moisture, which is why even if you use soaps, shampoos, and other abrasive cleansers in the bathroom, they won't harm the surface. Bathroom wall tiles and floor tiles are excellent at preventing water from seeping into your bathroom's walls and floors.
Adjusts the Heat Radiation
Tiles are excellent at retaining heat. As a result, your shower will always be at room temperature in the summer and even warmer in the winter. Additionally, they won't be harmed or cracked by variations in heat.
Durable and Long-lasting
Tiles are made up of a mixture of hard materials, and they go through an intensive process of manufacturing and are heated at a high temperature, which makes them durable and long-lasting as they are resistant to cracks, and stains. After installing tiles, you will not have to worry for many years to come.
Cost-effective
Unlike natural stones, tiles are much more affordable, and they are long-lasting as well. With just a minimal upfront cost, you can be tension free for the upcoming years. They do not get damaged easily, and you do not have to worry about continuous maintenance. If you paint your walls, you might have to do it at regular intervals, but this is not the case with tiles, which make them pocket-friendly.
Easy to maintain
Tiles are a low-maintenance flooring and wall covering option that is easy to clean if mould or mildew appears. Any moist area in a house encourages the growth of mould and mildew. Therefore, the ability to simply scrub away the bacteria and germs with a sponge while using water, soap, or any other treatment is a significant bonus in the case of tiles.  
Should the floor or the wall be tiled first?
Tiling your floor first
Here's why you should start tiling the floor first. The bathroom floor tiles should overhang the wall tiles. The wall tiles must not already be in place for that to occur. Certainly not without first doing some serious planning.
Professional experts, however, will dispute this. If the floor is tiled first, objects dropped on it may inadvertently damage the new floor. Tiles may crack as a result of this. Or mortar drips that are challenging to remove while tiling the wall.
You can prevent unforeseen mishaps by covering the fresh floor tile if you wish to complete the shower floor first. To shield the fresh tiles, use cloth or paper.
Also Read: 22 Aesthetic Showers Ideas for a Perfect Bathing Experience
Tiling your walls first
Here's why you should start tiling the walls first. It is time-effective. At least, many tile workers think so.
Therefore, many choose to leave a tiny space between the final row of wall tiles and the floor in order to provide room for the flooring tile. To mark the location of your missing row, some people like to use a ledger or another space-saving tool.
And once the floor tiles are in place, you can put up the last or first row of wall tiles design, or use grout to seal the opening. The tiles can also be cut to fit the space between the floor and the wall.
But bear in mind that excessive grout and badly trimmed tiles aren't only ugly. Additionally, it can affect the quality of your waterproofing.
In the end, while remodelling your home, the decision is yours. Whether you want to go with the way that most people prefer or you are okay with the other way. It is always recommended that you consult with the workers because they have a better understanding of it and are the ones who will be dealing with the installation process.
Author Bio:

Mahima Rawat works with the content team at Orientbell Tiles, where she creates interesting lifestyle pieces on home and interior design. She loves presenting options to her readers so they can make the right choices when it comes to their home interiors. Flooring and tiles are her favourite topics. Besides interior design, she also loves to travel, play badminton and listen to music.