Interior Decor Tips Everyone Should Try
Every homeowner desires to upgrade the interior design of their house. After all, who doesn't like to hear a few words of admiration for how well-decorated their house looks? But to get your guests talking about your interior décor you need to pay attention to the finer details of decoration, how different elements in your house interact, and how you can balance the various features. 
You have to stick to strict proportions and look at how well the sizes and shapes of various things lend to the overall aesthetics. For instance, it is better to have a bigger rug than a lot of furniture as too much of it can cause space cluttering, which is the last thing you want when it comes to interior design.  
So, a proper decluttering of your house is the first step toward making a design transformation. Decluttering requires you to get rid of needless things, stuff that you might need in the future. A better option is to tuck them somewhere safe until when you need them.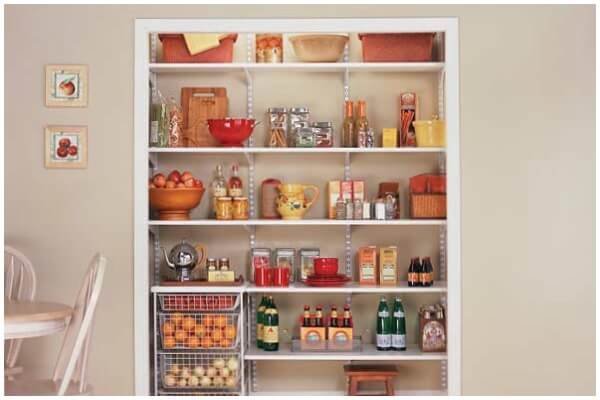 Rent A Storage Unit for the Things You Don't Immediately Need
If you want to be able to declutter as well as not permanently throw away your possessions, you can rent out storage spaces. Storage units, these days, are everywhere and options vary from rent-out storage spaces that a storage company provides you and self-storage facilities that you can access online, on your own. 
With storage units gaining popularity with each passing day, even suburban towns like Monstrose, Colorado, have a burgeoning storage space-renting industry, catering to the many retirees and budding entrepreneurs flocking there. A Google search query for storage units Montrose will bring out the most trusted storage renters in Monstrose. 
Once you have decluttered your house, you can easily apply the décor ideas mentioned below. 
Give your house a rustic timeless touch
Modern houses are chic and beautiful, but they still fall short of providing the timeless look that many people prefer. Adding that look requires you to mix it up a little with vintage elements, like rustic and vintage furniture pieces, that can be easily picked up from the local flea market. Trends and fads come and go, but traditional and classic designs will never go out of style. Combining modern as well as traditional elements will lend an enchanting and elegant vibe to your house. 
Also Read: 3 Effective Tips for Storage in and Around the House
If you live in a small apartment but still want to make it look more spacious than it really is, put larger mirrors inside your house. Reflecting surfaces, like mirrors, add an illusion of spaciousness—something that every house can do well to have more of. The receding walls effect, given off by the reflecting mirrors, can create the feeling that the space is elongated and stretches beyond its actual limitations. You can add mirrors by creating mirror works on the walls or by simply hanging oversized mirror frames. Another creative use of big mirrors is creating a partition, for instance, between the living and the dining room. 
Add a priceless appeal with attractive pendant lights 
Lighting can make or break any home décor in your house. Even if you have not invested much in furniture and other elements of décor, well set up lighting can still upgrade the look of your house. The trending pendant lights can add a charming appeal to your house by letting dark and light areas to interact with one another and create the much-coveted ambience. Especially when used in corridors and entrance halls, they can be great interior décor options that need to be explored. Always go for unique designs when shopping for pendant lights because they'll make your house more modern and draw compliments from visitors and friends alike. 
Opt for an open-floor plan
Open-floor plans are becoming very popular among homeowners planning to renovate their house. The open floor plan makes your house look more spacious, offers more walking room, and is ideal for throwing parties. By breaking and removing walls between rooms, you will make the house brighter because light will be able to flow unimpeded throughout the open space. 
You can further enhance the beauty of your foyer by putting large windows that open to the scenery outside. Since there are no concrete boundaries between different areas of the house, such as the living room and kitchen, such a plan is also guest-friendly and perfect for families with kids. 
Decorating your house with eco-friendly elements can benefit your health as well as provide a pleasing modern-meets-traditional look to your interior. Regardless of the type of look for the house, plants can enhance the interior décor of your house. They go perfectly well with traditional and modern floor plans. 
One of nature's greatest elements, plants, placed inside your house, can create an outdoorsy and out-in-the-nature type of effect. Plants are a cheaper way to completely change the ambience of your house. Go for a large-potted plant or put a few stems in vases and put them at different places in the house. 
Choose an inspiring color pallet
You will be surprised at how the right choice of paint color can amplify the décor of your house. Therefore, spend some time choosing the best color pallet for interior décor in your house. Most people go for shades of nudes, peach, cream, grey, and white because they enhance and complement the effect of other accessories in the house. Sometimes, you can combine neutral colors with brighter and darker shades to develop inspiring contrasts that can bring your space to life. Complement your paint color with the artwork accessories and wallpapers. 
Conclusion
One of the essential aspects of interior design is carefully planning how to balance and proportion the different elements of home décor, such as rugs, furniture, lighting, etc. Successful interior design is not just about the attaining the aesthetic but also ensuring that the design is functional enough to cater for your needs.