Did you know that there are more storage units in the United States than McDonald's and Starbucks stores combined? Whether you are furnishing a full-sized home or a studio apartment, having enough storage space is vital.  
If you are one of many dealing with clutter and limited space, keep reading for our three effective tips for storage.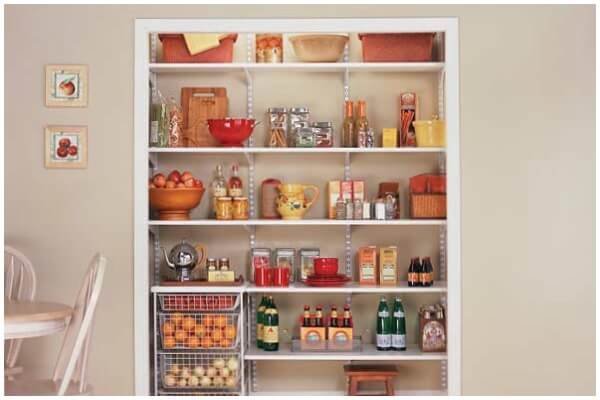 1. Use Convertible, Space Saving Furniture 
Let's start in the bedroom. The piece of furniture that takes up the most space is the bed. If you are looking for more space in the room, consider a Murphy bed, which folds up and sits against a wall or in a cabinet.
Other bed stylings include a loft or captain's bed, which allows for storage underneath, or the option to keep another mattress and low-profile frame for guests. Use the back of your door to hang a shoe rack or laundry bag. Lastly, make the most of your closet space with thin, non-slip velvet hangers. 
The kitchen and dining area is another prime area to explore for storage ideas. If you do not have much room to work with, consider a table with leaves that drop down when not in use. A microwave cart is a versatile furnishing that is easy to fit and use, especially if the kitchen lacks built-in cabinets. 
Also Read: Awe-Inspiring Murphy Bed Ideas That Blow Your Mind
2. Have an Effective Organization System 
Having multiple storage cabinets or methods to put away seasonal decor and seldomly used items is excellent, but you need an effective organization system. Plastic bins are easy to color coordinate and label. Choose transparent ones to see what is inside at a glance.
If you are a tech-savvy person, you can label boxes with numbers, letters, or a combination of the two and make spreadsheets in Microsoft Excel. For example, if you are storing a box in your shed, you can label it "A." Then, in a spreadsheet, you can add relevant information like "Box A," "Item contents: Winter clothes." 
Also Read: 6 Kitchen And Pantry Organization Ideas
3. Create Your Own Storage Space
Sometimes you just have too much stuff to comfortably place around your home; in that case, considering building a shed in your backyard. The upfront cost may cost a pretty penny, but you will save hundreds creating your own space instead of renting a storage unit. Common uses for backyard sheds are spaces for hobbies, studios, greenhouses, and storage for various outdoor equipment. 
If you plan to use your shed for storing temperature-sensitive or items, make sure the materials used to build your shed will create a controlled climate. Avoid building in areas that are low-level or densely wooded areas. Make sure the ground is even and stable. 
Now that you have the location, you can start building. Not a DIY person? Click here to see how to make the ultimate backyard shed and explore creative pre-built shed ideas.
Also Read: Space Saving Ideas for Small Home Living
Implement Effective Tips for Storage When Your Space Is Limited 
Hopefully, this article helps you make the most of your home's space. Look into convertible multipurpose furniture, keep an efficient organization system, and check out that guide for building a backyard shed.
Did you find these tips for storage helpful? Take a look at the rest of our site for topics on everything from business and finance to lifestyle and home and more.