Investing in Land: Tips to Help You Build Wealth
No one wants to work all their lives. We all desire to retire at some point and enjoy our later years. However, for this to happen, you must make wise investment decisions in your working days and build wealth for yourself and your kids.
Investing in land is an excellent way to build wealth. You'll be good to go with guidance from investment experts and an excellent financial advisor. This article offers great tips for investing in land to build wealth. But first, let's understand what land investment is and the types of land investments you can make.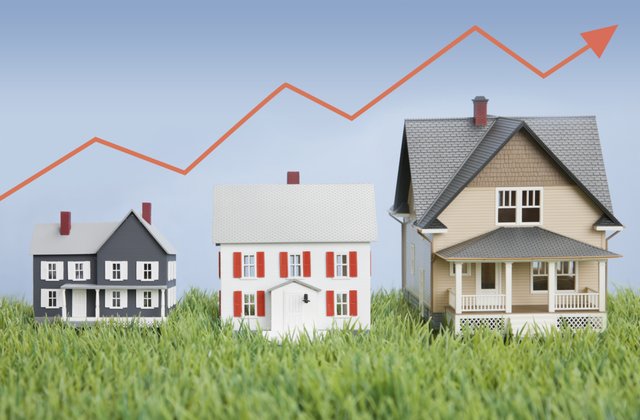 What is Land Investment?
It is the process of buying raw land to put it to use. And the best part about land investment is that it does not depreciate. So it's rare to make a loss. The land can be used for building residential or commercial properties. You can profit by selling it to someone else or developing it by building residential or commercial properties. Others hold on to the land until it appreciates its value before selling.
Types of Land Investments
Below are the types of land investments you can make to build wealth.
Commercial and residential
You can buy land to build residential and commercial properties. The best part about this type of land investment is the acre size depends on the type of property you want to develop. And you can generate more ROI (return on investment) regardless of size.
Row crop and livestock
This can be overwhelming for beginners as it needs more time and dedication; however, the higher returns generated are worth the hustle. It's best for investors with agricultural and real estate knowledge. However, before starting, you must analyze the market and the products they wish to plant or keep and see if the returns are worth the work.
Farmland
This refers to buying large acres of land explicitly for one crop: an orchard, vineyard, or timber. As such, as an investor, you must understand the strengths of the land by evaluating the soil to ensure you get the desired returns.
Tips to Build Wealth by Investing in Land
Utilize these tips when investing in real estate to build wealth.
Stay on Top of Your Finances
Financial health is an integral part of any successful investment plan. Before looking into land investments, ensure your finances are in order. You can do this by creating a budget and tracking all income and expenses so that you know exactly how much money is coming in and going out each month.
This helps ensure that your funds are appropriately allocated towards different investments. It also provides insight into potential areas for improvement and enables you to identify ways to generate excess cash flow.
Be Patient
Be patient when investing, especially with land investments, as it's not a get-rich-quick scheme. It takes time to identify quality raw land and even longer to develop it.
Therefore, as you wait for the property to appreciate or develop, you must educate yourself on local zoning laws, market conditions, and taxation regulations.
It would be best if you were up-to-date with trends in the real estate industry, networking with other investors, and diversifying your portfolio. Above all, don't rush into making investment decisions. Instead, look at things objectively and research before committing yourself.
Have a Steady Flow of Cash
Access to extra cash allows flexibility when making decisions regarding real estate investments. As such, you need a good relationship with your bank and a good credit score to access loans at a lower interest rate.
You must also make wise real estate investment decisions that ensure a steady cash flow. For example, investing in rentals is an excellent decision as it gives you a reliable source of capital, which can be pumped back into investment to generate more. This also ensures you have a better means of paying your existing loans faster and not affecting your credit score.  
Stay Updated on the Current Market Trends
As an investor, you must always be informed about the latest market trends, changes in the real estate industry, and new investment opportunities. As such, you must subscribe to the relevant websites, join real estate investment groups, and attend workshops and conferences.
Educating yourself about different aspects of real estate investing would be best. This includes land laws, property management, tax laws, financing options, and market analysis. Investing in land will help you enhance your chances of building wealth.
Network With Other Real Estate Investors
Networking with experienced professionals is an excellent strategy for building wealth in real estate. Attend workshops, conferences, and courses, and exchange contacts with other investors and real estate experts. It can be brokers, agents, lenders, and other investors.
This network of professionals ensures you have first-hand information on exclusive deals on land before it's made available to the public. It's proven that building better relationships gives you access to better investment opportunities, enhances your investment knowledge, and makes it easy to access financing. And don't just be a taker; ensure you reciprocate by offering information on investment opportunities.
Initially, it might seem daunting, but remember building worthy connections takes time and effort.
Buy Low
Buying low and selling high is the key to success when investing in land. This allows investors to maximize their profits.
When looking for available properties, research the market carefully by considering factors such as location, access to amenities, potential development, and costs.
Invest in a Qualified Opportunity Zone
Qualified opportunity zones are designed to encourage economic growth and job creation in some regions of the country, mostly economically disadvantaged areas.
Investing in these zones offers tax benefits, such as deferral of capital gains taxes on investments made within zone boundaries. They also help these communities revitalize by generating both socio and economic opportunities.
Most of these investment opportunities are suited for seasoned and accredited investors. This is because they are high-risk and will take years to develop and realize the benefits.
Invest in a REIT
REITs are a popular form of real estate investment. Real Estate Investment Trusts (REITs) are companies that own or finance real estate projects with funds raised from shareholders who receive dividends based on profits generated by assets held in trust.
Investing in REITs offers diversification within your portfolio. You can choose either to invest in publicly or non-traded REITs. Anyone can invest in publicly traded REITs; the best part is that they are liquid, meaning you can buy and sell your share anytime.
Anyone can invest in non-traded REITs, but they are not as liquid as you'd have to wait for 2 to 5 years before selling. However, you will get a higher dividend. REITs are an excellent way to grow your investment portfolio, but ensure the REITs company is reputable.
Complete a 1031 Exchange
A 1031 exchange is an Internal Revenue Service code section that allows you to defer paying capital gains taxes when exchanging one investment property for another if both transactions occur within a certain period.
For instance, a farmer can swap fallow land for land with the potential to grow crops. And the best part is that if both lands are valued similarly, your economic standing has not changed. As such, you can defer taxes in perpetuity. And you are not limited to the number of exchanges you can make.
The catch is you can't exchange your primary residence, and the land exchanged must be strictly for investment use.
Real Estate Crowdfunding
This is where investors pool money together to invest in a large project. For instance, you are a group that wants to buy land and develop residential or commercial properties. Like any investment, it can be risky, and people might run away with your money. So do your due diligence before joining any crowdfunding site.
Keep an Ear Out for Distressed Sales
Yes, it's bad to make a buck out of other people's misfortune, but if you don't, others will. So keep an ear out for distressed sales. These are great opportunities for investors to make a quick buck without breaking a sweat. And for this, you must have friends in the banks and land auctioneers—as we said, network.
Have a Trusted Team of Professionals
Having a trusted team by your side is immensely useful for investors. So ensure you have legal advisors, financial consultants, and real estate professionals in your corner when investing in land. This ensures you are not scammed and that you are making investments with high returns.
Factors to Consider When Investing in Land to Generate Wealth
Before investing in any land, there are several factors to consider. These include:
Location: Look for areas with strong economic growth potential. This ensures they can be leveraged by capitalizing on resources such as proximity to major cities, schools, hospitals, and businesses.
Valuation: Ensure you understand the current market value of any property before making an offer.
Purpose of your investment: Are you buying to sell (short-term or long-term), lease or develop?
ROI: How much money will the property generate after all the expenses?
Leverage: We all don't have cash lying around, so we'll need to secure a loan to buy land and house packages. You must ensure the loans are convenient and don't eat into your profits. Know how to handle loans to ensure they don't snowball.
Credit Score: For most financing arrangements related to real estate transactions, your credit scores play a huge role in determining qualifying terms and conditions.
Direct and indirect investment: If you want to avoid investing directly, investing in the land through REITs and crowdfunding would be best.
Why Should You Invest in Land
Investing in real estate can provide numerous benefits. These include:
Potential to create passive income
It's in short supply: As the population increases, land becomes scarce and will be hard to find at an affordable price. So invest now.
Low to maintain: Unlike other types of real estate investment, you don't have mortgage payments or utility bills to pay with land, and proper taxes are affordable.
Short purchase process
Financial security
It's an intangible asset
Control over your investment (you can build or hold)
Tax benefits
Final Thoughts
Investing in land may seem intimidating initially, but with careful planning, research, and due diligence, you can build wealth and secure a financially stable future. The above tips will help you invest in land and build generational wealth.