When it comes to furnishing your home, the options are endless. You can go online, visit a large corporate store, or opt for a local furniture store. While each has its merits, there's something uniquely beneficial about shopping local. Here's why you should consider giving your local furniture store a chance over the big-box retailers. I hope you find this helpful!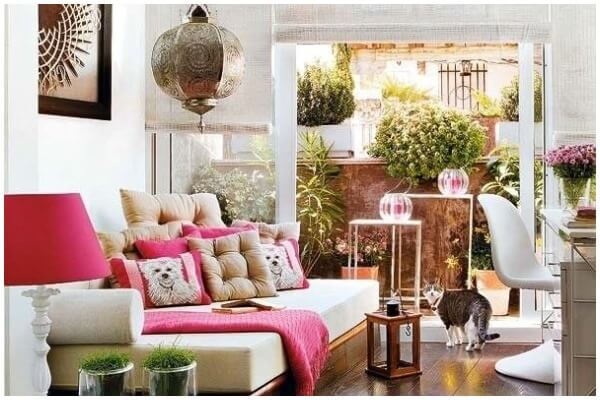 Personalized Customer Service
Attention to Detail: Local stores often provide a more personalized shopping experience. The staff knows their inventory well and can offer tailored advice from interior designers themselves at Mix Home Mercantile in North Liberty, Iowa.
Friendly Atmosphere: The atmosphere is often more relaxed and welcoming, making you feel more like a valued customer than just another sale. Mix Home has an extremely friendly environment that helps all shoppers feel welcome.
Quality Over Quantity
Unique Selection: Local stores often curate their collections more carefully, offering unique pieces that you won't find in larger stores.
High-Quality Products: Smaller stores often focus on quality over quantity, ensuring that you get the best value for your money.
Supporting Local Economy
Community Investment: When you shop local, your money stays within the community, supporting local jobs and contributing to local causes. Which ultimately helps all local parties involved.
Local Partnerships: Many local stores collaborate with local artisans and manufacturers, further supporting the community.
Transparency and Trust
Know Your Source: It's easier to know where your furniture is coming from when you shop local. This is particularly important if you're concerned about ethical sourcing and sustainability.
Accountability: Local stores value their reputation in the community and are more accountable to their customers. At Mix Home Mercantile, we take 100% accountability for furniture that gets damaged and help get it fixed ASAP! 
Customization Options
Tailored to You: Many local stores offer customization options that larger stores can't, such as specific fabrics, finishes, and configurations.
Expert Guidance: Staff at local stores can often guide you through the customization process, ensuring you get exactly what you want.
Convenience and Flexibility
Easy Returns and Exchanges: Local stores often have more flexible return and exchange policies, making it easier if you change your mind.
Quick Delivery: Because they are based locally, many stores offer quicker delivery options, sometimes even on the same day.
After-Sale Support
Long-Term Relationships: Local stores aim to build long-term relationships with their customers, often providing excellent after-sale support.
Repairs and Maintenance: Should you encounter any issues with your furniture, local stores are generally more responsive and quicker to resolve problems.
So the next time you're in the market for new furniture, consider the many benefits of shopping local. Not only will you be investing in quality and unique pieces, but you'll also be supporting your local community. It's a win-win situation for everyone involved.
Spotlight: Mix Home Mercantile – A Local Gem in North Liberty, Iowa
If you're in the Iowa City area and looking for a local furniture store that embodies all the benefits mentioned above, look no further than Mix Home Mercantile. Located in North Liberty, Iowa, we offer a curated selection of high-quality furniture that adds a touch of elegance and comfort to your home.
Why Choose Mix Home Mercantile?
Unique Inventory: From sectional couches to black oak dining chairs, bar stools for sale, dining tables for sale, and rugs, our selection is carefully curated to meet a variety of tastes and needs.
Personalized Service: Our knowledgeable staff is always on hand to offer expert advice and personalized recommendations, ensuring you find the perfect piece for your home. We have professional delivery drivers & movers we pay close attention to moving in your lovely furniture
Quality Assurance: We pride ourselves on offering furniture that is not only stylish but also durable and long-lasting.
Community Focus: As a local business, we're committed to enriching our community. We collaborate with local artisans and suppliers to bring you the best the area has to offer.
Customization: Looking for something specific? We offer customization options to make sure you get exactly what you're looking for. We have in-store experts to find the perfect piece of furniture for you!
After-Sale Support: Our relationship with customers doesn't end after a purchase. We offer excellent after-sale support, including maintenance and repair services.
Visit Iowa City Furniture Store today and experience the difference that shopping local can make. We're not just a furniture store; we're a part of the North Liberty community.