A new year is about to start, and with it, the urge to revamp parts of your home. This time, you may be considering making some changes to your kitchen.
You could be facing one setback, though. Choosing another set of colors that complement each other is a tedious task you may be running out of ideas on. We have an interesting alternative for you. How about a monochromatic kitchen to change it up this 2022?
It sounds simple enough. You choose one color that dictates the look of everything else in the kitchen. However, executing it is hardly as easy. But don't worry, we have great tips to help you achieve the monochromatic kitchen of your dreams!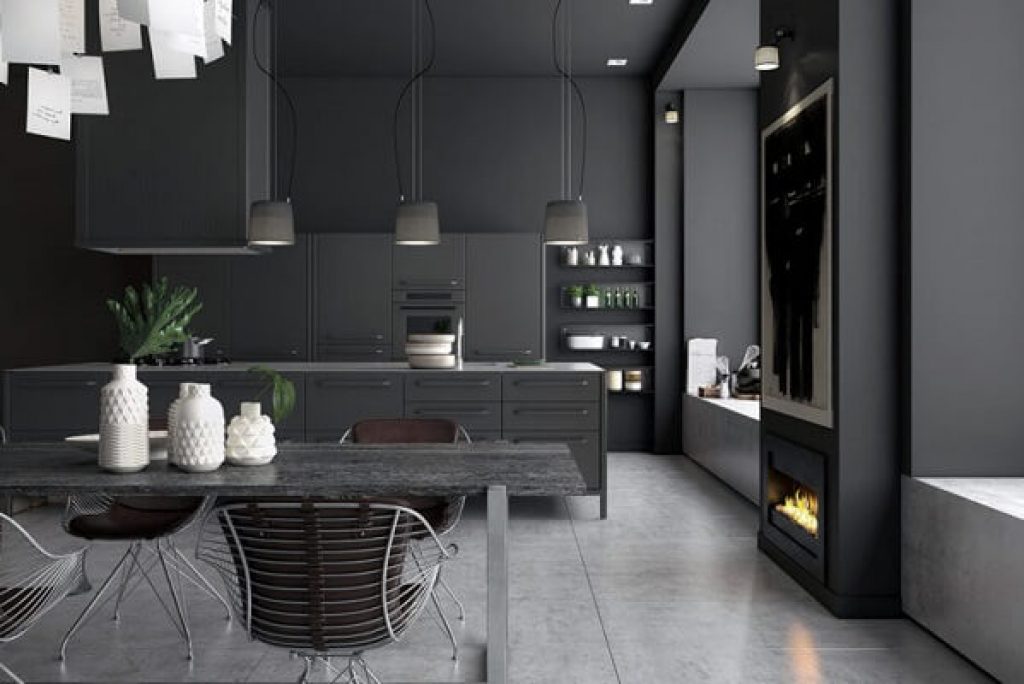 Some Things to Keep in Mind
The monochromatic route comes with its own challenges, but there are several tips and tricks that will make it easier to achieve a timeless and tasteful look for your kitchen.
Not every scale or shade has to match perfectly.
A rookie mistake that many make is they feel the need to make sure everything is the exact same shade. In reality, this is a recipe for failure!
Imagine if every element of your whole kitchen had the same shade of white. Not only would it be inconvenient because there would be no clear divisions between areas, especially your drawers and cabinets. It would also be boring because it lacks personality.
Do not be afraid that your countertops are a different shade of brown from your cupboards and floors. These little distinctions bring your kitchen to life.
Wood and metal are easy ways to add character to the whole look.
Don't want to stress yourself out with trying to find the right match of shades for everything? Introduce some hardwood onto your floors and other parts of your kitchen. Find engineered wood floors from suppliers you can trust and use those to interrupt the monochromatic feel of the space.
You could call it cheating (only a little bit!), but wood is a great help because of its durability, hominess, and texture. It comes in a variety of shades, too, so you will not have a hard time matching or contrasting it with the color you chose for your kitchen.
Alternatively, metal is also great for breaking up a monochromatic kitchen look. Even if you are not trying, you might already have metal elements in your kitchen, too. Your stove, oven, refrigerator, light fixtures, and drawer handle usually have metal finishes already.
Keep the theme up by matching your other metals with the existing ones. For instance, if your appliances have a primarily bronze finish, get bronze medal fixtures, and cabinet/drawer handles to make it cohesive.
Texture is vital to a monochromatic room.
Do you know why wood and metal work so well in a monochromatic kitchen? It is because they add texture. Wood and metal are just a couple of the common ways to introduce texture to a kitchen, but there are plenty of other ways to do that.
For instance, if your overarching color is blue, add texture by using a nice blue marble for your countertops. Then use a blue burlap runner as an accent for your dining table. If you have hanging light fixtures, opt for glass ones in a muted shade of blue to brighten up the space.
These textures help guarantee that your monochromatic theme will not fall flat in the end.
When in doubt, go with white.
Going for a monochromatic room then realizing too late that you are not a fan of the color you initially chose is an expensive mistake. If you want to pursue a monochromatic kitchen but have reservations about color, settle with white. White is a palatable color that does not go out of style.
White makes any room look brighter. It reflects natural light well, making an area look instantly more lively in the daytime. White is also great for kitchens because it makes the place look cleaner, but only if you take proper care of your white elements. White does not hide stains, which also means it makes messes easier to spot and clean up immediately.
Accessorize to break up the monochrome.
A monochromatic kitchen allows you to play around more with the accents you place in the area. Add pops of color to the kitchen by contrasting your ruling color with decorations. Have a flower vase, decorative bowls, and even a bit of color on your backsplash to make the place more interesting.
Monochromatic kitchens are a unique challenge in creativity, so let your imagination run wild!