Living Room Remodel: 5 Ways to Transform Your Space
The living room is one of the most prominent parts of any home. It's where you get to entertain visitors, play games, and watch TV with the family.
While some friends may not always get to see your kitchen, bedroom, and bathroom, the living room is seen by all, so you want it to be as exquisite as possible.
If the existing design is starting to look bland, or you just need a change like purchasing designer fireplaces in Nostalgia UK, here are remodeling ideas to transform your living room completely.
Pro tip: A living room remodel doesn't always mean an overhaul. A little addition, replacement, or rearrangement might be all you need, so it doesn't have to hurt your budget.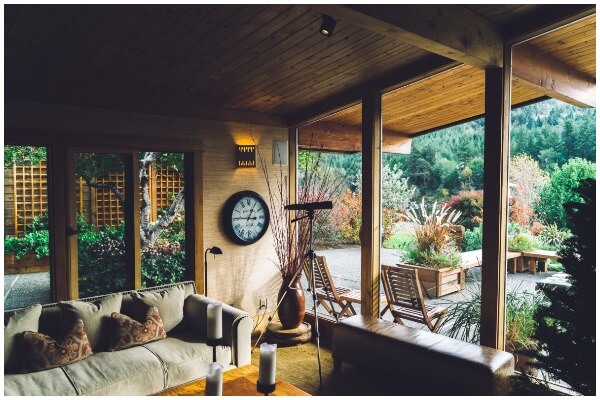 1. Consider changing the overall layout
Your living room remodeling can begin and end with a layout reorganization. Think about the furniture arrangement. Is there another way you can configure it?
Is your current design built around your TV or fireplace? A minor tweak can change the entire look of your sitting room.
For things that are already set in permanently, such as the fireplace, you may not be left with many options. But for something like the TV, you can relocate it along with the cable with minimal trouble and then rearrange the furniture around it.
Just ensure the new design doesn't throw off your comfort and accessibility.
2. Change the flooring
Installing new flooring can work wonders for your living room appearance. Although the floor isn't a focal point, it tremendously influences the room's overall look from the corner of the eyes as it spreads out.
If your tiles or carpet has been time-tested, it may be time to switch to something else for a fresh new look. Vinyl and hardwood have grown common among Atlanta homeowners for their water resistance and durability.
While you can replace the carpet yourself without much hassle, you would need an experienced Atlanta flooring contractor for something like vinyl, hardwood, or laminate. Vinyl comes in various styles and finishes, so you can get something that complements your interior design.
3. Consider replacing/revamping your furniture
Instead of rearranging, buying new furniture might be all you need for your living room remodel. A new sofa and center table can work magic in your interior, transforming the appearance.
But why buy new chairs and a sofa when you can simply replace their covers? If the frame is still healthy, revamp the furniture to save cost.
For the wooden furniture pieces, a refinishing or repaint would give the desired effect. Speaking of which…
4. Paint! Paint! Paint!
No content on remodel would ever be complete without mentioning paint. Colors are magical, and a fresh new coat of paint can transform your living room entirely. If the walls are currently white, consider going for something a little bit colorful. Or else, create an accent wall by painting it a bright color, thereby drawing attention to that area. It could be the wall against which the TV hangs.
Instead of paint, you can as well use removable wallpapers.
5. Don't forget the lighting
Lighting is another idea worth considering for your living room remodel.
Consider investing in colorful accent lights to highlight wall photographs and artworks, converting them into focal points.
Lighting is a great way to change the ambiance of a space.
Wrapping up
So, there you have it! Knowing what your options are, it now boils down to your budget: how much are you willing to spend?
While some remodeling ideas are more expensive than others, consider how it affects your space for the long term.