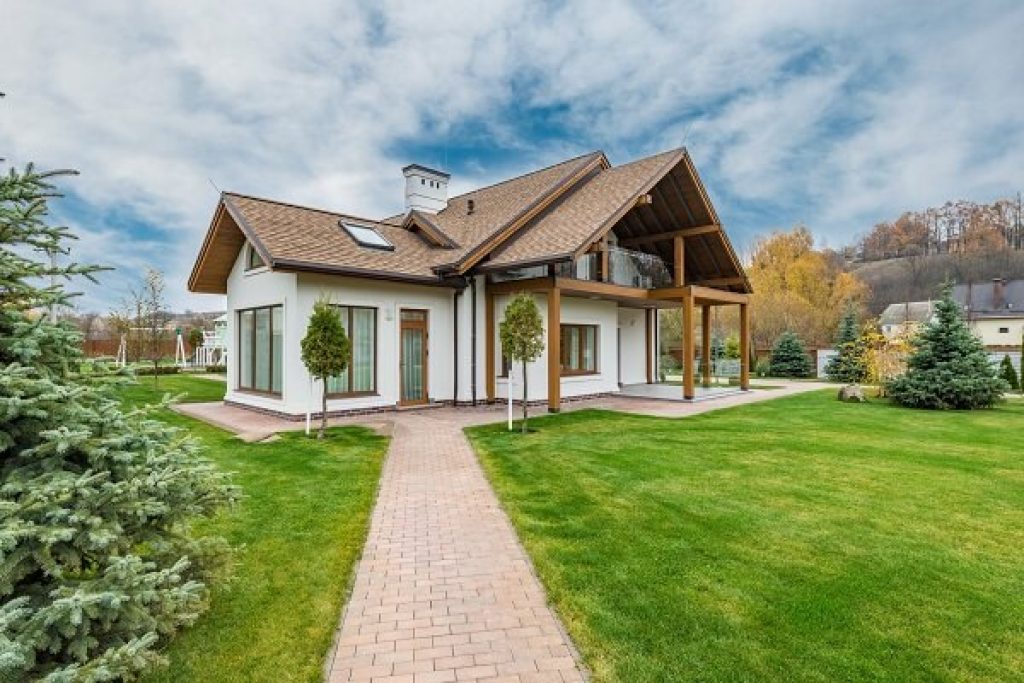 Living in a small house can have its advantages. You can easily keep track of everything that's going on and don't need to worry about cleaning a large space. However, if you're looking for ways to maximize your privacy, living in a small house can be tricky.
To help you, here are a few ways you can enhance your home's security and privacy.
Add Blinds At Your Windows
When blinds are pulled, they turn up, blocking any views from outside. Now, you can enjoy better privacy, and people from outside will have a hard time peeking through the glass. You can use blinds in your living room windows or bathroom where you need the most privacy. 
The mechanism of blinds is by turning it, and as you turn it, blinds can entirely close, tilt slightly to partially open, or open fully. At the same time, it filters the amount of light that can enter your space inside. 
You can completely block out the light or partially let it in. In other words, you have complete control of this mechanism. If feeling unsure of what would work best in your home, you can check your local stores or visit Blinds N Shutters to check what other blinds you can install in your house.
Install Fences
Installing fences in your house comes with various benefits. You will experience significant changes in privacy and security when you install fences. These keep people from barging inside your garden, keeping away intruders. It is vital for families with kids and pets because fences keep the little ones from going out and are prone to kidnapping.
Moreover, it not only increases your privacy, but it also stands as a good sound barrier. If you live in a community where many vehicles come and go, a good fence can help reduce the noise pollution that your house receives.
Consider Erecting A Fountain
If you have enough space in front of your house, you should consider getting a fountain. If you live in a noisy neighborhood, fountains can help cover the noise pollution and deliver white noises. In a way, the trickling water sounds of fountains outweigh the outside commotions. Thus, providing you a more relaxing ambiance and solitude. 
It helps in cutting back the busy world beyond your fences. If you are worried about the prices, there are many affordable fountains available in the market, or you can look into birdbaths, or you can make it yourself. 
However, keep in mind that for the fountain to effectively reduce noise, you need to be strategic where you place them. Still, fountains are good instruments in improving your solitude and privacy.
Add Security Cameras
Security cameras in homes are one of the most apparent upgrades you can install in your home. It lets you monitor the activities around your house in real-time. Installing this in your homes can assure you of your security and privacy.  Also, in case unfortunate events happen. The security camera footage recorded in your security camera can be used as crucial evidence in criminal cases.
Add A Peephole
As its name suggests, a peephole is a hole in your door where you can peep. It is installed in the door to easily see outside without opening their doors, adding to the home's safety and privacy. For a broader view, peepholes come with a fisheye lens so you can see not only the person in front but also the spaces around him. 
There are now new types of the peephole that even kids can utilize. It is modernized and works easier with one click. Homeowners will have a screen inside their homes and install a camera in their front door. By clicking the LCD panel or the screen, you can conveniently check outside without having to peep in a hole. Still, the older peephole is as effective as the modern one.
Do Not Rely Too Much On Door Chains
Door chains provide enough security to your door and are resistant to outside tampers. It allows you to open your door by restricting the opening and prevents intruders from entering when you use your door with your chains in place. 
However, door chains are equipped with short screws. Intruders can destroy these screws easily if too much physical force deliberately strikes your door, and thus, chains eventually break. As much as possible, do not rely much on door chains and check people knocking your doors through a peephole or monitor.
Repair And Replace Old Locks
For added security, you must at least check up on your security locks in your home. Inspect if there are broken ones that need repair, especially older locks. Homeowners sometimes change their locks when they inspect attempted break-ins since thieves will force their way in and destroy any security tool you have. 
Nevertheless, if you do not feel secure with your current locks, you can change them. Maintenance helps your mind be at ease, ensuring yourself that your security will not be breached. There are also wide selections of locks that you can replace your old locks with, and most of these have extra features that help heighten home security.
Final Thoughts
Do not hesitate to upgrade your house to improve your security. The well-being of your family is essential, and that is why it is now time to change plans and improve some things. You can consider all the aforementioned methods and enjoy a night feeling secure and at ease.