How secure is your home? Home security should always be top of your priority. To help you in securing the safety of your loved ones and your property, do consider the following expert tips: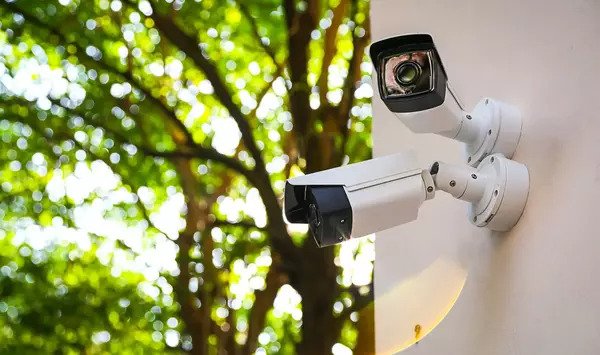 Expert Tip #1: Door Lock Upgrade
Is your door lock in good condition? You should always make it a point to check the status of your door lock. It should always be fully functioning. You should inspect it regularly. When checking, you should do the following:
Check that all exterior doors are with deadbolts

Check if your door frames are strong

Check if your door hinges are in good condition
You can consider smart lock upgrades if you want to level up your door's security. 
Expert Tip #2: Window and Door Security 
You should always duly check the security of not just your doors but your windows as well. Thieves and trespassers often use the window to break in. This fact alone should put you on guard. Your windows should be duly protected and properly locked at all times. Always double-check their locks whenever you leave your house. To up your security game, you can install security sensors on your windows. Such sensors will send you an alert (via SMS or phone call) whenever your window is opened or unlocked.  
Expert Tip #3: Front Porch Security
Your front porch should also be duly secured. Having it secured will ensure that all your delivery packages are safe from porch pirates. Your delivery packages get unattended for hours so you need to make sure that they don't attract the attention of thieves and malicious people. To secure your porch, you can consider doing the following:
Have a porch lockbox

Have a mailbox sensor

Always require a signature upon package delivery to ensure that your goods are only delivered when you or someone is already home 
Expert Tip #4: Have a Safe
A safe will ensure that all your valuable items are secured even if someone succeeds in breaking into your home. With one, you'd never have to worry about the security of your highly valuable and sentimental items. In a safe, you can securely protect all your jewelry, important documents, and cash. Thieves won't be able to walk away with them if they're securely placed in a safe. When it comes to bigger gadgets and high-value items, ensure that you put them in concealed spaces and areas. 
Expert Tip #5: Stage a "Someone is Home" Look 
Studies show that burglars skip homes with people in them. Burglars prefer breaking into homes that are empty and unmanned. Make use of this data by always making it a point that your home looks like someone is always home. You can do the following:
Leave the TV on

Leave the interior light on

When on a holiday, ask a family or friend to pick up your mail and packages so that they don't pile up outside. Such a pile can give away that you are not around.
Expert Tip #6: Hide-a-key Options 
It is now universal knowledge that most people hide their spare keys under their doormats or flowerpots. This is why it's important for you to re-think your hide-a-key options. Instead of the common options, you can consider the following:
Have a trusted neighbor keep your spare keys

Have a concealed lockbox outside your house

Look for a discreet unexpected location that is far from your doorway
Expert Tip #7: Garage Security
You should never forget to secure your garage. Never forget that it is also an easy entrance into your home. Don't forget to do the following when securing your garage:
Secure the doors in your garage. Always check if their locks are functioning.

Secure the windows in your garage. Lock them at all times.

Secure that your garage door opener is in your house and not in your car. It can easily be stolen if you'd keep it in your car.

Always lock the garage interior door that connects to your home.
Expert Tip #8: Secure Your Valuables
Always be extra cautious with the way you handle and manage your valuables. Never have them exposed or placed in such a way that they attract others' attention. Avoid displaying your expensive items. Don't leave your bike or expensive tools all over the place. Don't display valuable items like jewelry or electronics by your window. A simple window placement will do so much wonder.
Expert Tip #9: Outdoor Lighting
Burglars hate houses with outdoor lighting. They hate being on display when they are about to do criminal acts. No one wants the spotlight whenever they're doing something wrong. This is why you should always make it a priority to maintain a functioning outdoor lighting system. Such a system should be on at all times when it's already dark outside. To up your game, you can have one that comes with sensors that light up whenever movement is detected. 
Expert Tip #10: Home Security System
To fully ensure that your home is safe and protected at all times, you can simply have experts install a home security system for you. A complete security system will secure that no stone is left unturned when it comes to your home's safety and protection. If you're looking for a Perth based security camera company, you should consider working with SmartSecurity.